Times Have Changed!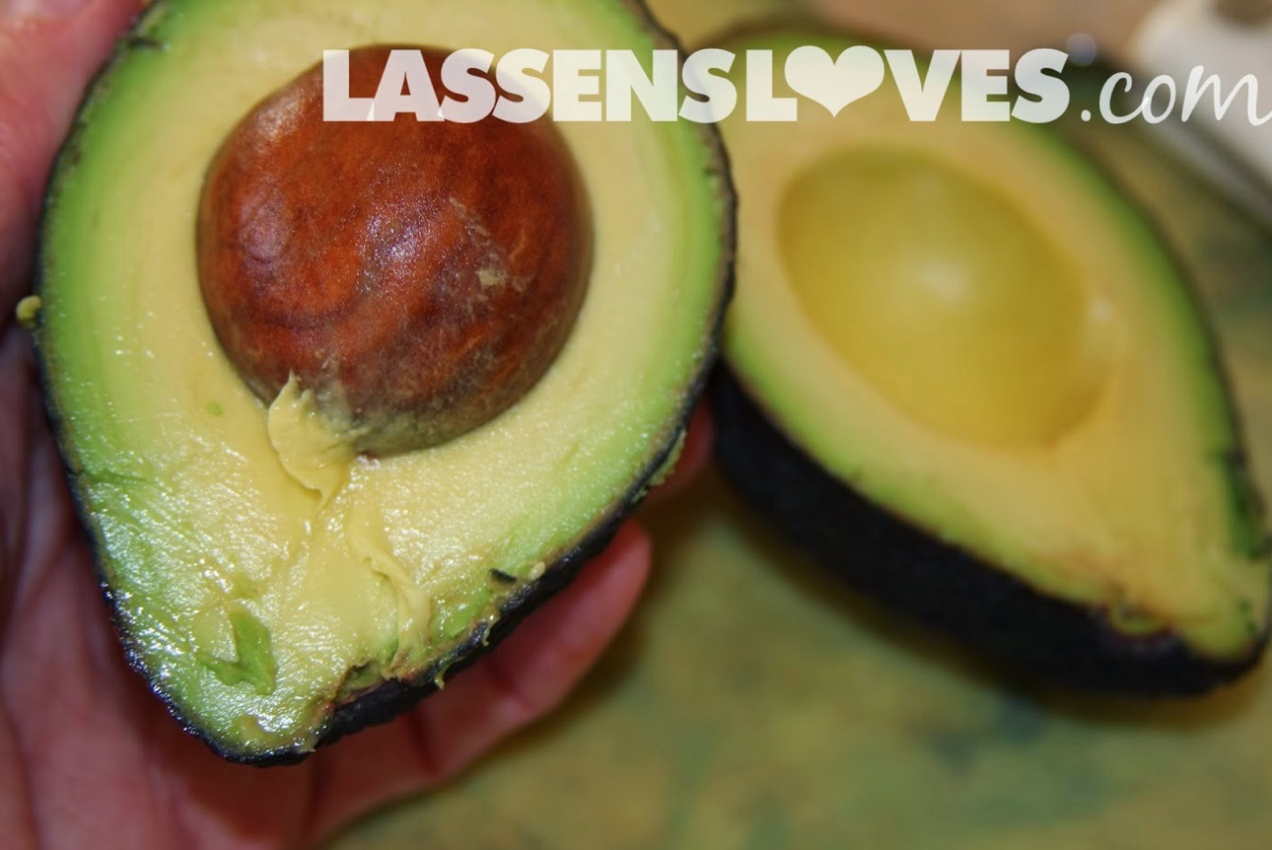 It wasn't that long ago that fat was a dirty word. I recall attending a gym class where the teacher advised choosing all-sugar treats (such as Starburst or Skittles) over treats with any fat at all.  Many were excited to see no-fat products on the market — cookies and cakes made without fat. It was easy to get caught up in the no-fat craze.
But just a few days of unnaturally cutting fats completely out of your diet leaves you feeling hungry, tired, and grumpy and, frankly, unhealthy.  The fats in those products were generally replaced with a real dietary villain — sugar — as well as other refined carbohydrates. So you ended up with the spikes and dips in energy that come with a high sugar diet. Not a happy place to be.
And it's true, there are unhealthy fats — Transfats (fats that have been hydrogenated) can increase the risk of several chronic diseases (heart disease, cancer, and diabetes, among others.) We want to avoid those, such as refined fats and oils (think margarine and corn oil).
There are also very serious possible effects of eating no fat. This article from Dr. Axe mentions poor brain function, compromised heart health, hormone imbalances (including fertility issues), overeating and weight gain, among other problems. I knew a young woman who desperately wanted to get pregnant, but had stopped menstruating when she turned to a practically no-fat diet in order to control her weight. Yes, things went this extreme.
Fortunately, the pendulum has swung away from that craziness, and we are in a much healthier place as it relates to dietary fat. In 2015 the U.S. Dietary Guidelines Advisory Committee sent recommendations to the Government that advised against restricting dietary fat, and had no upper limit on total fat intake.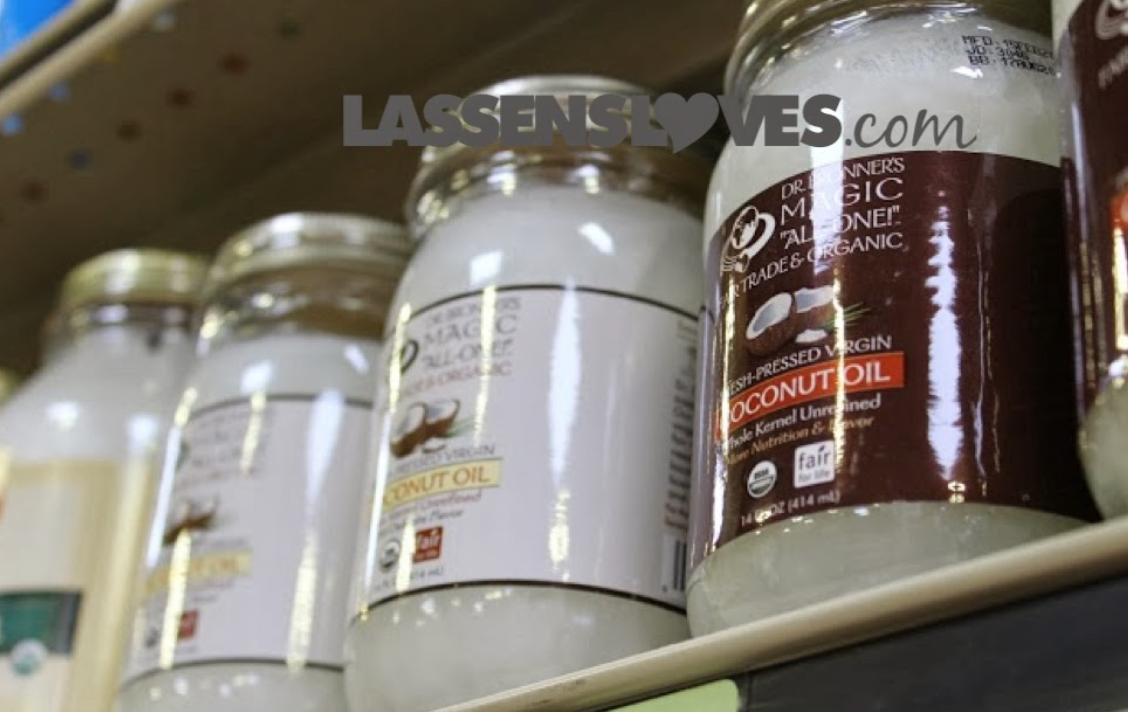 And that's good news, because including healthy fats in your diet will help reduce hunger and cravings, help you feel satiated (satisfied), as well as help with energy and brain function. The supplements that you take will be better absorbed, as well as the nutrients in the food that you eat — all fat-soluble vitamin as well as calcium. Your liver will be protected from damage. Your "good" cholesterol will go up and your "bad" cholesterol will go down. You will even burn fat more efficiently! These reason and more are why the ketogenic diet has become so popular lately.
But we all have to careful about which fats to choose. The fats from raw dairy products, coconut oil, grass-fed beef, nuts, avocados, and much more are beneficial to our health. Here are some healthy fats to choose.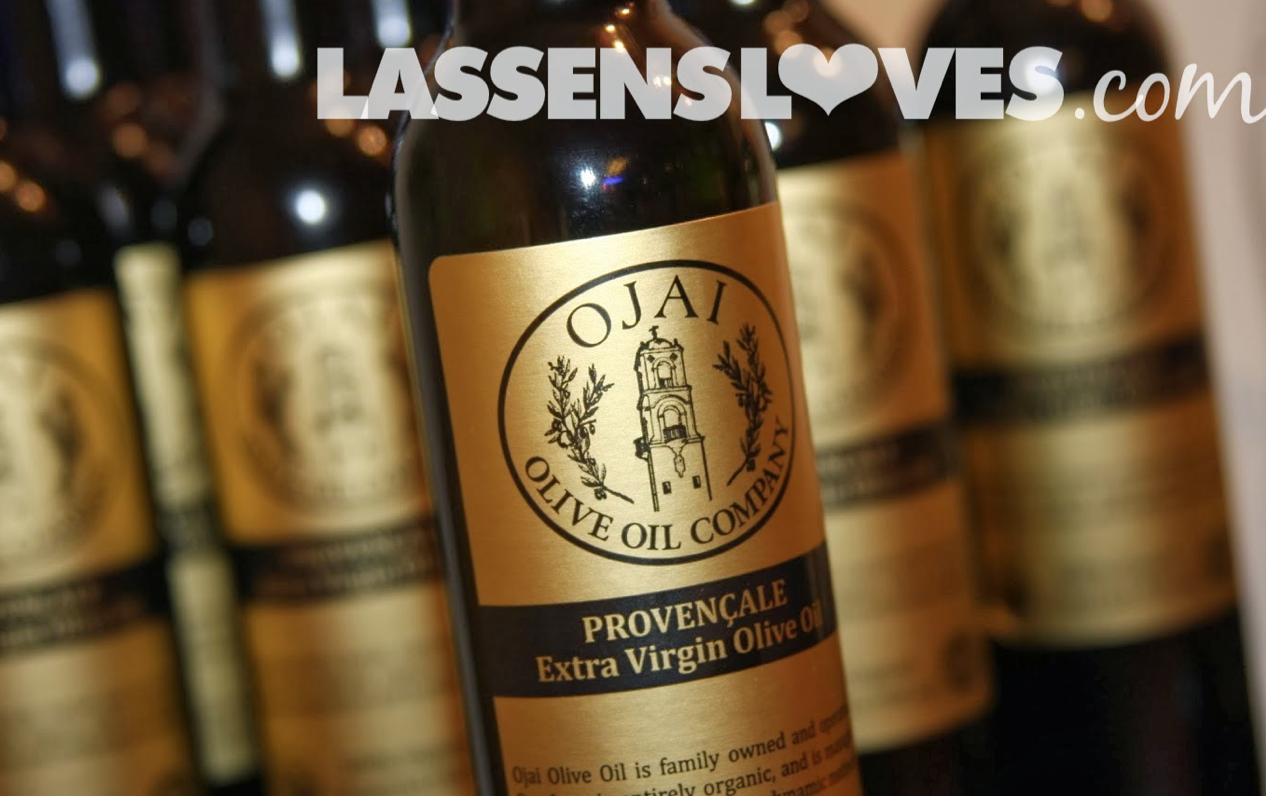 Extra Virgin Olive Oil, Butter (especially raw, but from grass-fed cows as well), Ghee (clarified butter), and Coconut Oil. The Danes have been right all along. Butter and Ghee contain healthy Omega-3 and Omega-6 fatty acids are essential, and our bodies don't produce them; we have to get them from our diets. Extra Virgin Olive Oil, high in antioxidants, is great for brain and cognitive function, and even lowering blood pressure. Make sure you choose Extra Virgin Coconut Oil, since processing can eliminate many of the healthy benefits.
Avocados, Full-fat Dairy, and Eggs. One of my favorite lunch go-tos is a half of an avocado, chopped tomatoes and cucumbers, topped with a squeeze of lime and Mexican spices. If I'm extra hungry I'll add some full-fat cottage cheese. If you prefer, add a hard-boiled free-range organic egg for even more protein! This lunch will keep me satisfied for the whole afternoon. An avocado has the advantage of being high in protein, as well as vitamin E, folate, and of course healthy monosaturated fat.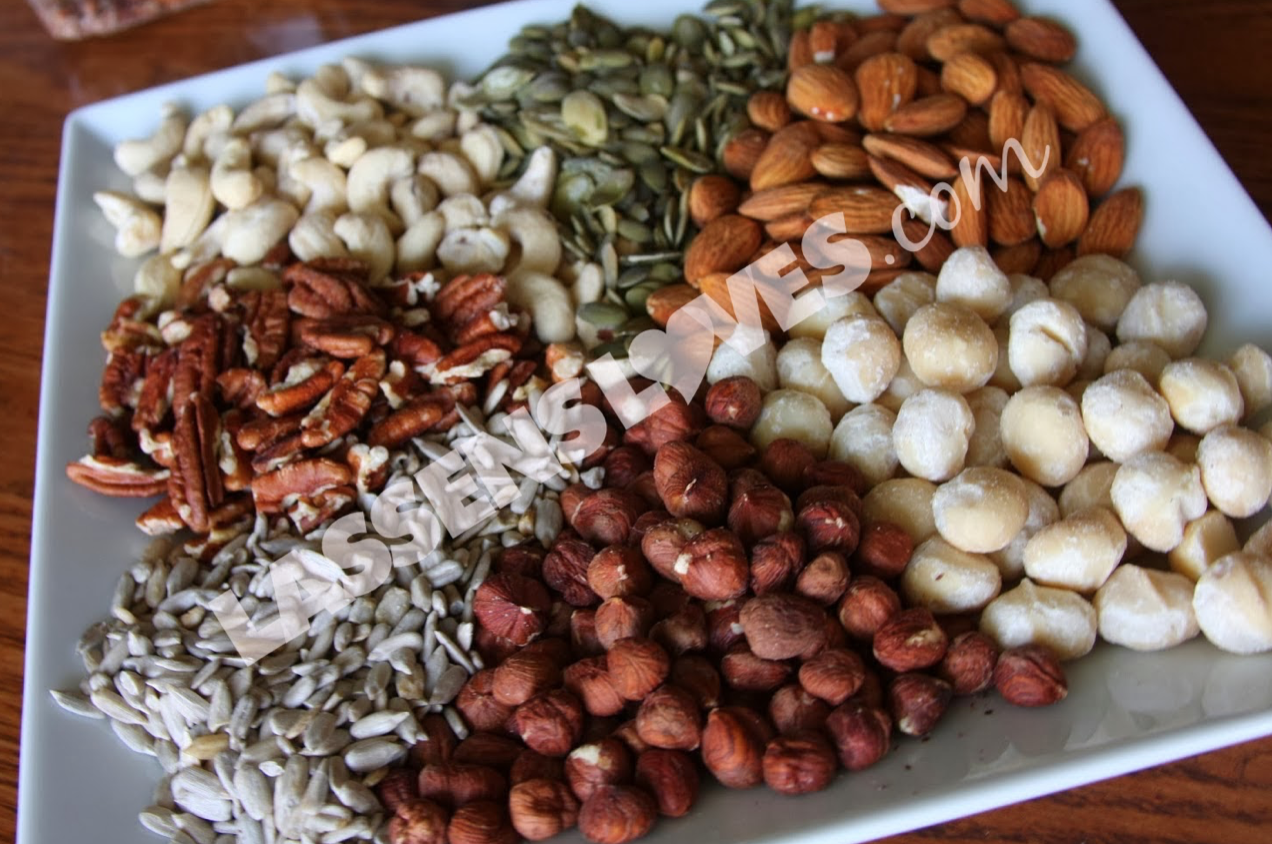 Nuts, Seeds, and Dark Chocolate. A handful of nuts is full of super nutrients, including healthy fats. Add a chunk of dark chocolate — at least 70% cacao (to reduce the amount of sugar) and you have an energy-boosting snack.
Omega-3s from Seafood, and Grass-fed Beef. Make sure you choose wild-caught, sustainable varieties, and Grass-fed, Organic beef for the best nutritional punch. Both are higher in Omega-3 fatty acids, and high in protein as well.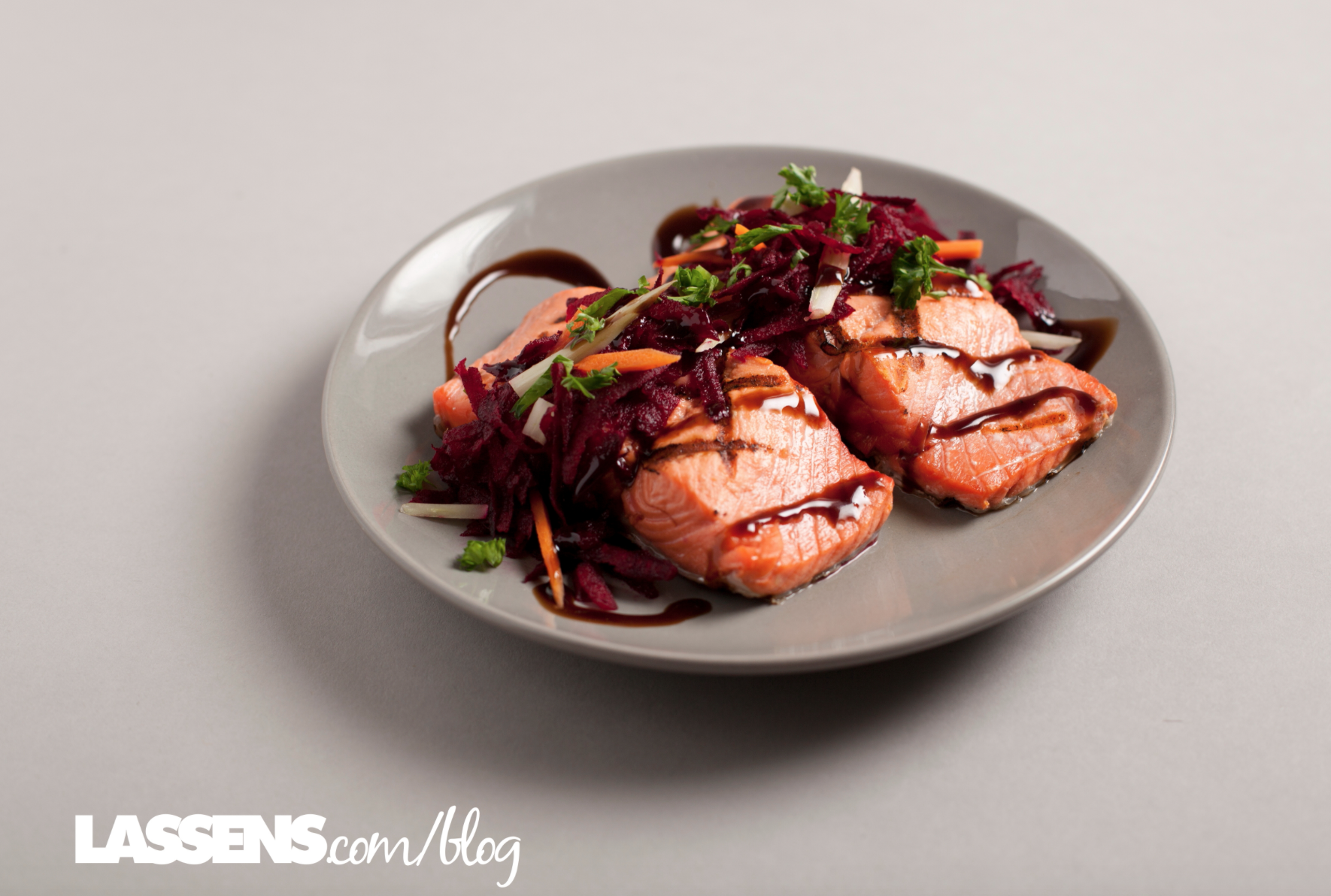 Lassen's carries many healthy fats in many forms and varieties — including brands such as Bulletproof, which are formulated to take advantage of the nutritional strengths of these fats. This is not a new bandwagon for us — Lassen's has carried these nutritious and healthy (as well as delicious!) products since day one in 1971!  Come see our selection!
Love,
Lassen's