Quality First!
If you have ever been to Solvang in the Santa Ynez Valley (between Santa Barbara and Santa Maria), you've had a taste of Danish culture, and hopefully Danish food! Æbleskivers (round pancake balls, eaten with powdered sugar and jam), Pølser (sausages) and Kartofler (potatoes, usually boiled), and Smørrebrød (open faced sandwiches) are easily found in the Danish Village. Oda, our founder, grew up with these traditional Danish foods in Aalborg, Denmark.
When Hilmar (Oda's husband) turned eighty, we gathered all the fixings for a traditional Danish open-faced sandwich Smörgåsbord. Oda and Hilmar were happy to pose for us — and he was wearing his Danish sweater! (I think Oda was making a joke!)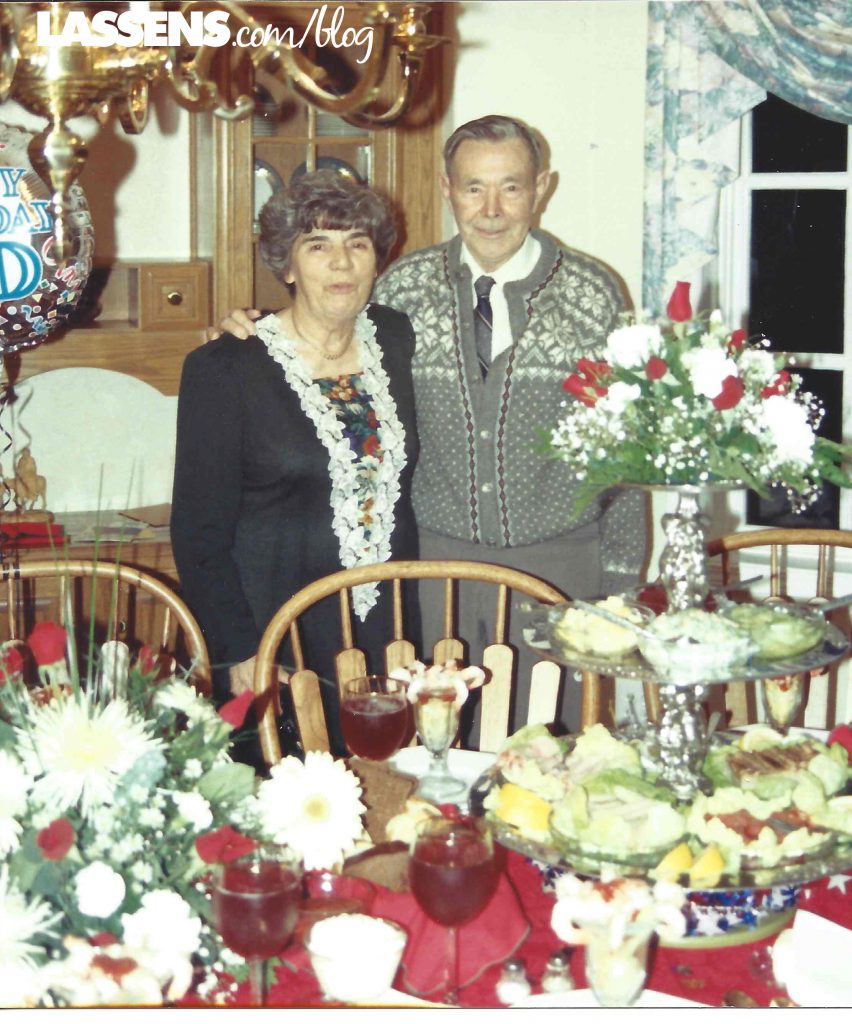 This is not an advertisement for Solvang, but if you've eaten in a nice restaurant there, you may have tried the kinds of foods the Lassen children grew up with, even after they came to America.  Meats, carefully prepared, potatoes, and spectacular gravy were on the table regularly. For someone who grew up in a casserole kind of household, this was a revelation to me when I entered the Lassen family. (Don't get me wrong; I had a very health-conscious upbringing. But seeing this traditional way of cooking very regularly was new.) I loved learning how to make many traditional Danish dishes, and our children grew up on many of them too. I have already shared a couple of Danish recipes here (click here for Oda's Danish Dumpling recipe, and here for her Danish Red Cabbage side dish recipe.) Each month I will share another of Oda's recipes on this blog, so keep coming back!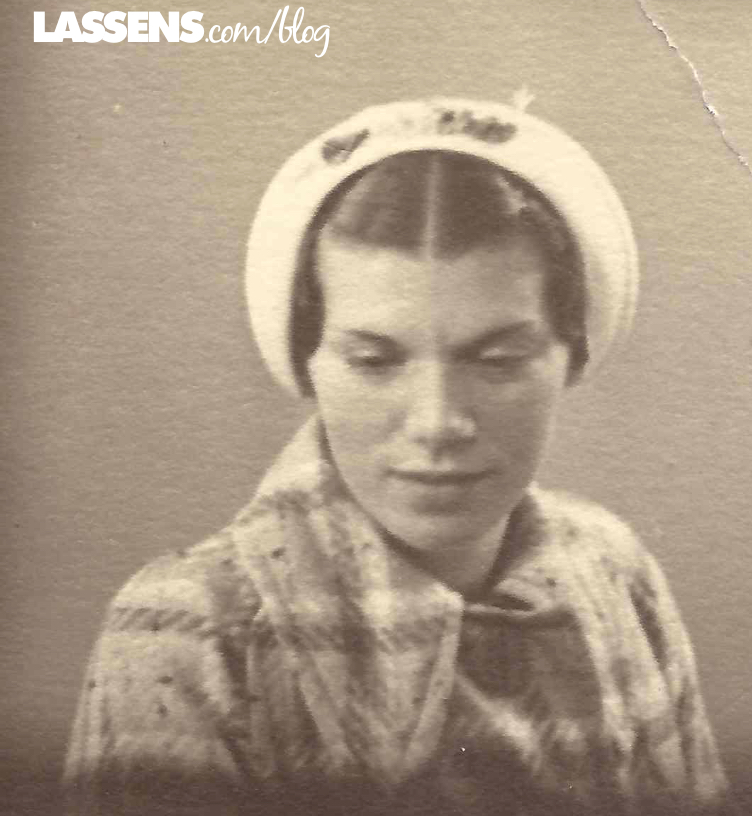 Oda started to become a really terrific cook when she was a young woman in Denmark.  (And she had a way with hats, didn't she?) One thing I noticed about her cooking was that she wasn't interested in experimenting. There was a way that things were supposed to taste and look, and the goal was to make a dish as delicious and beautiful as possible. Gravy, in particular, had to be exactly right — smooth, the right consistency, and without any specks or flecks of debris. I learned to strain the broth. And the first time I saw Hilmar (who was also a really good cook) add cream to gravy, I was stunned. No wonder their gravy was so delicious! Quality, quality, quality.
It's Not All About the Food, Though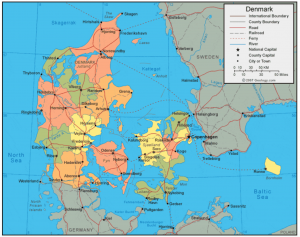 As you can see from this map of Denmark, the sea is incredibly important in every aspect of Danish life. The Lassen family came from Aalborg, up near the north of Denmark, and the Danes love to sail in the fjord. Sailing, walking, and cycling were everyday activities. I love this photo of Oda (on the right) with some relatives on the sailboat Else when she was a teenager.  (And she now has a granddaughter named Else!)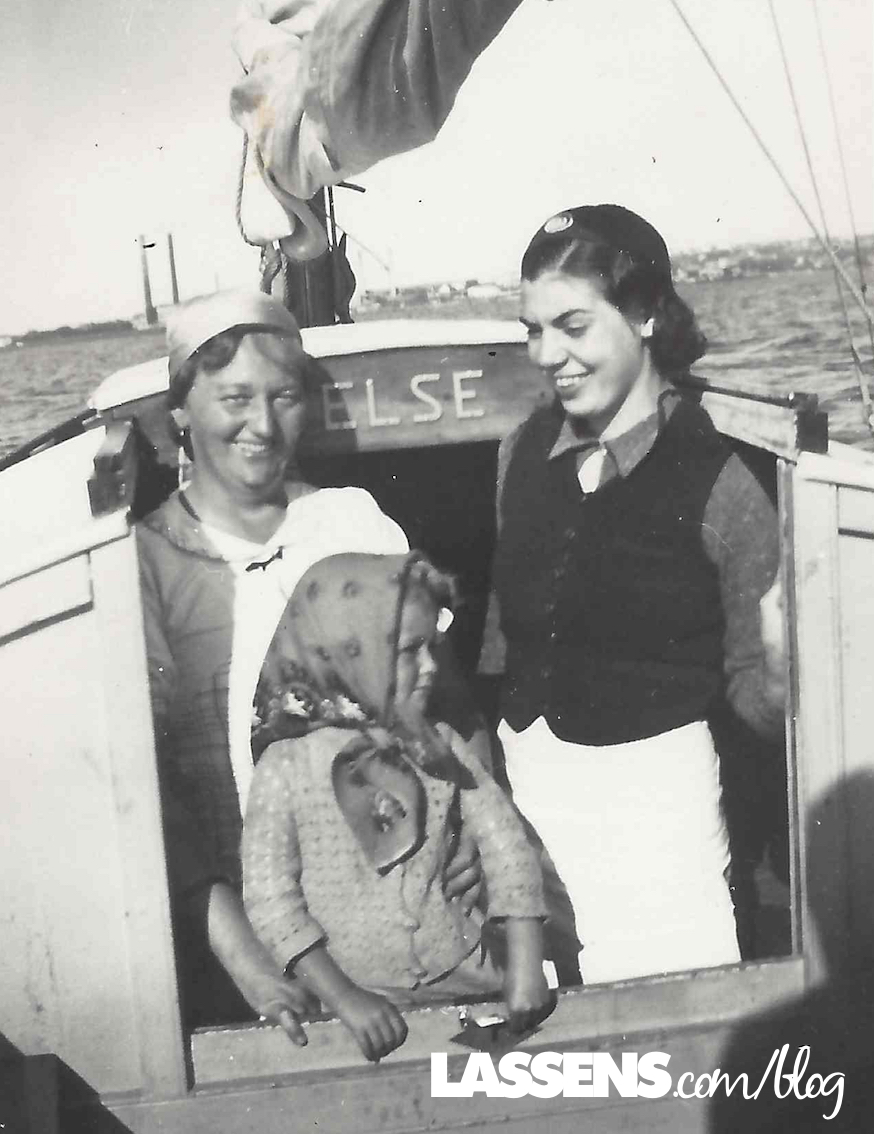 Family is terribly important to the Danes, and whenever we have traveled to Denmark, they roll out the red carpet for us. The photo below shows Oda (on the right) with her sister Irene. Her son Freddie (along with his wife Jette and their children and grandchildren) have become wonderful friends as well as relatives.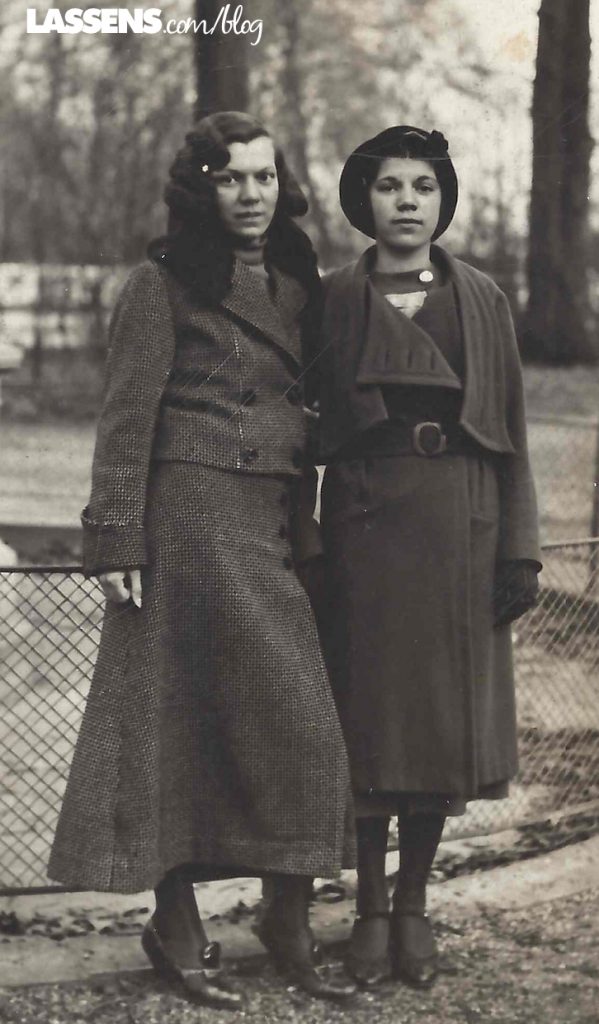 Christmas is a really important holiday to the Danes, and I will share some of the Lassen traditions in December. But as a teaser … think the Whos down in Whoville!
This year we continue to celebrate 100 years since Oda, our founder, was born. The culture in which she was raised is certainly part of that celebration. That culture helped to shape who she was — an amazing, brave, and strong woman who thrived through World War II in Europe, immigrated to America in the 1950s, and raised a family. And then she went on to start a little Health Food Store in 1971. That business  has now grown to one of the largest independent chains of Natural Food stores in California. Lassen's insistence on high quality and care all started with Oda. Thank you!
Love,
Lassen's