A Tradition!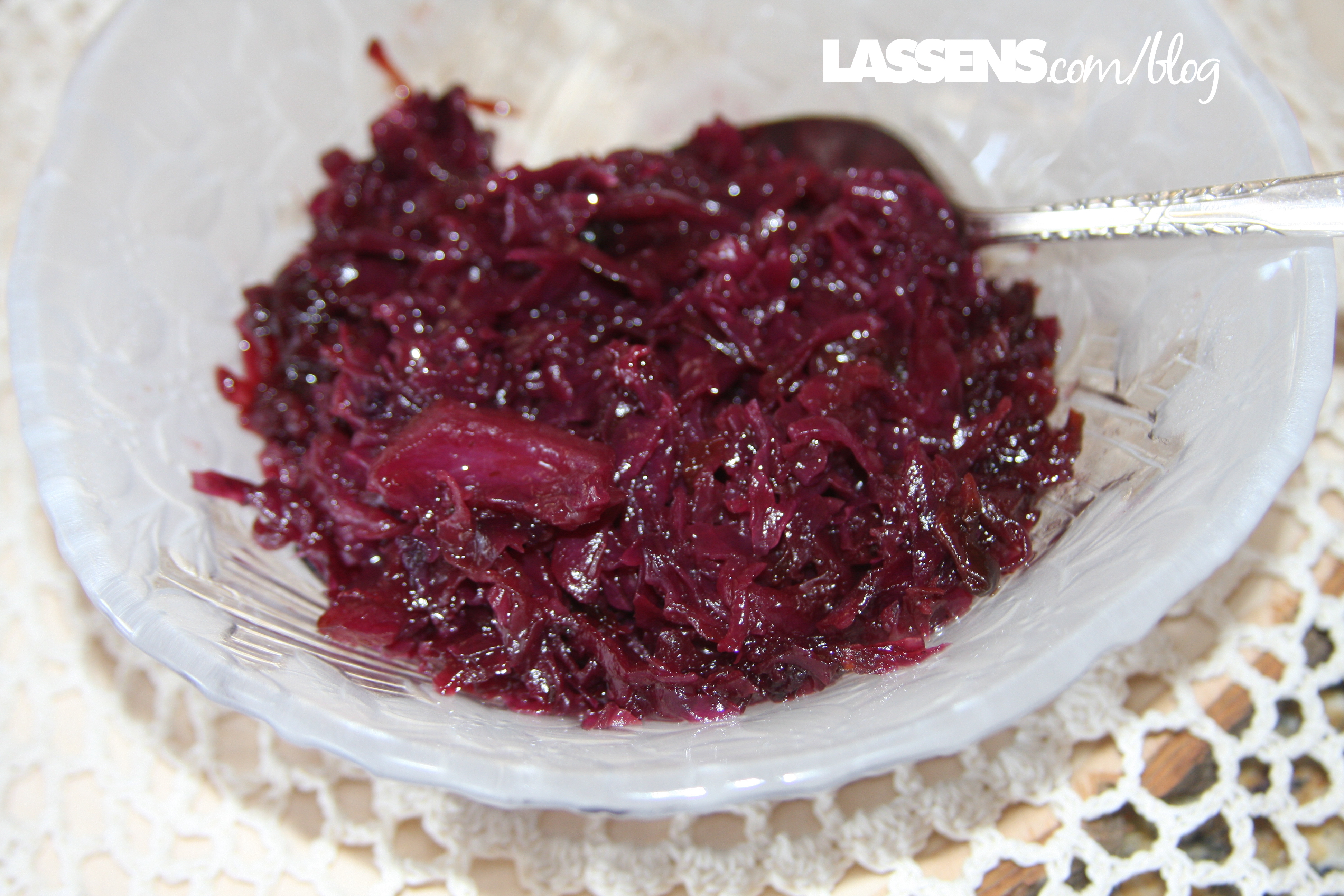 Whenever the Lassen family gets together for a traditional Danish meal, we love to include this taste of Denmark — Rødkål — Red Cabbage. It is delicious hot, warm, or cold, and makes a wonderful side dish. It's sort of like the cranberry salad next to turkey on a Thanksgiving table, but much better (in my humble opinion!)
It's easy to make and can be made ahead of time — even 4 or 5 days ahead. Oda, our founder, taught me how to make this easy and yummy Danish dish.  You'll love it!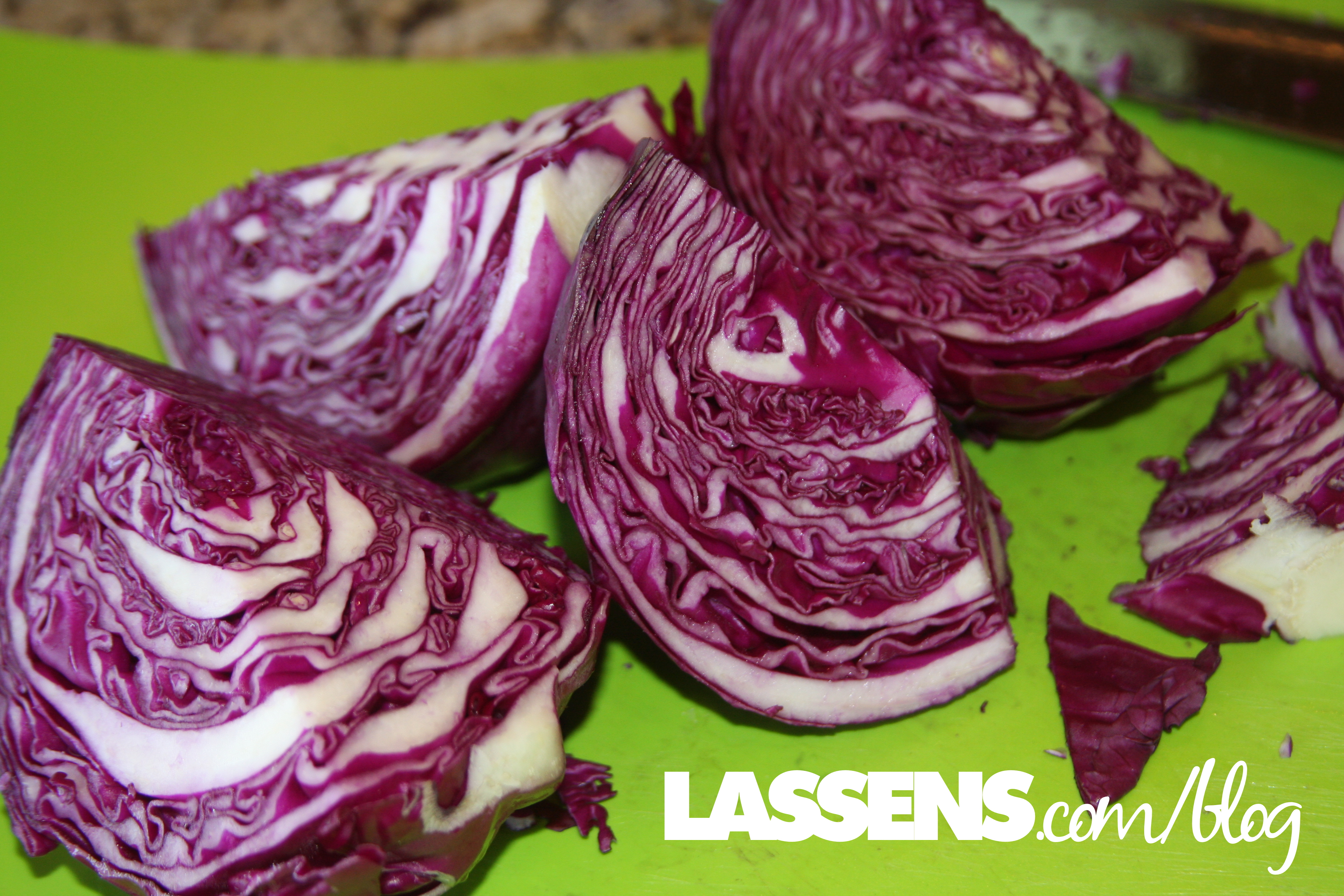 Danish Red Cabbage 
You'll need:
1 head red cabbage (about 3 lbs)
2 TBSP Apple Cider Vinegar
1/4 cup butter (you could use coconut oil, if you prefer)
1/4 cup sugar (I used natural cane sugar, but you could use agave syrup)
1 tsp salt
1/2 cup lingonberry preserves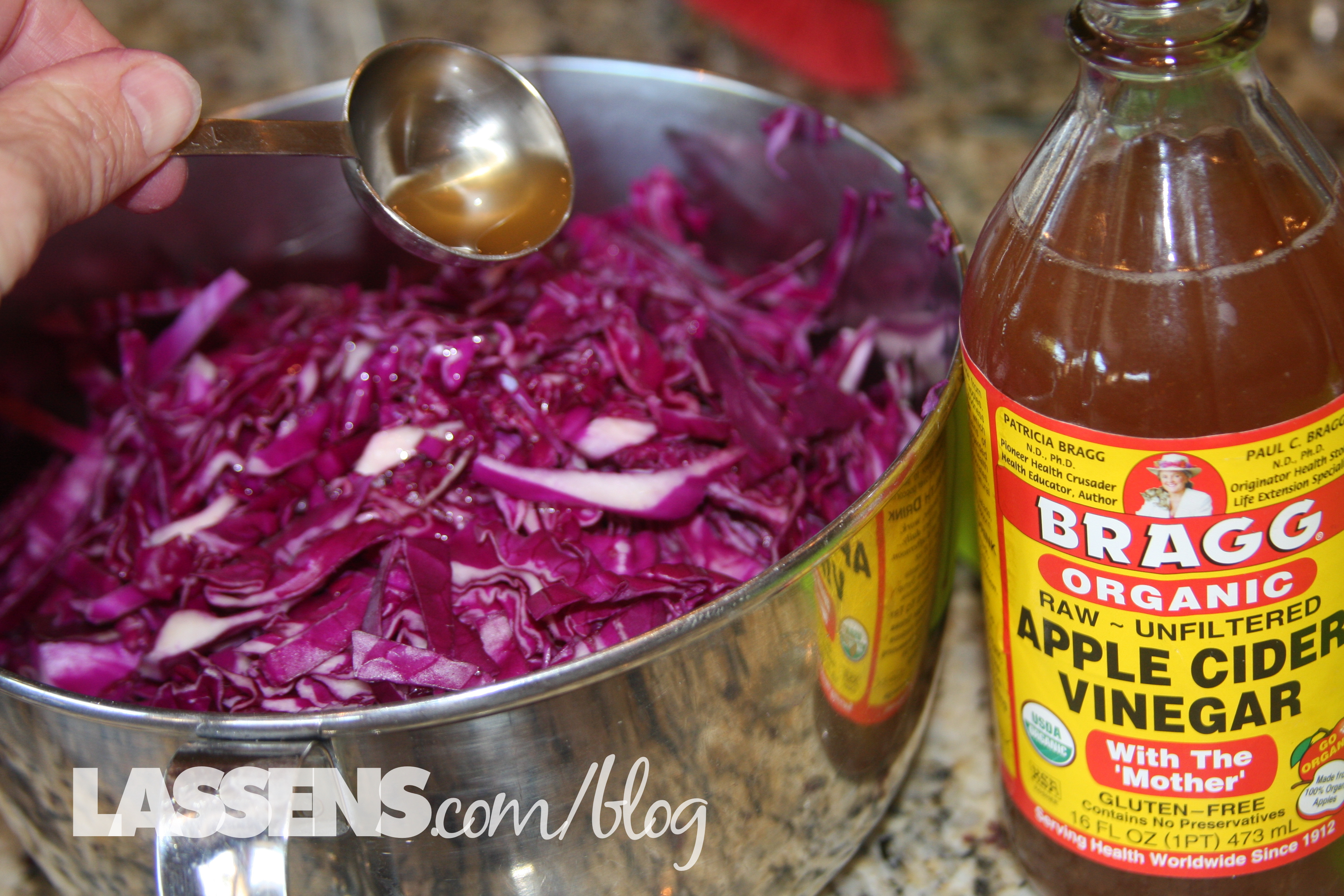 Instructions:
Wash the cabbage head, and then cut into quarters and remove the core
Slice thin and then cut the slices into halves or thirds
Sprinkle with vinegar, set aside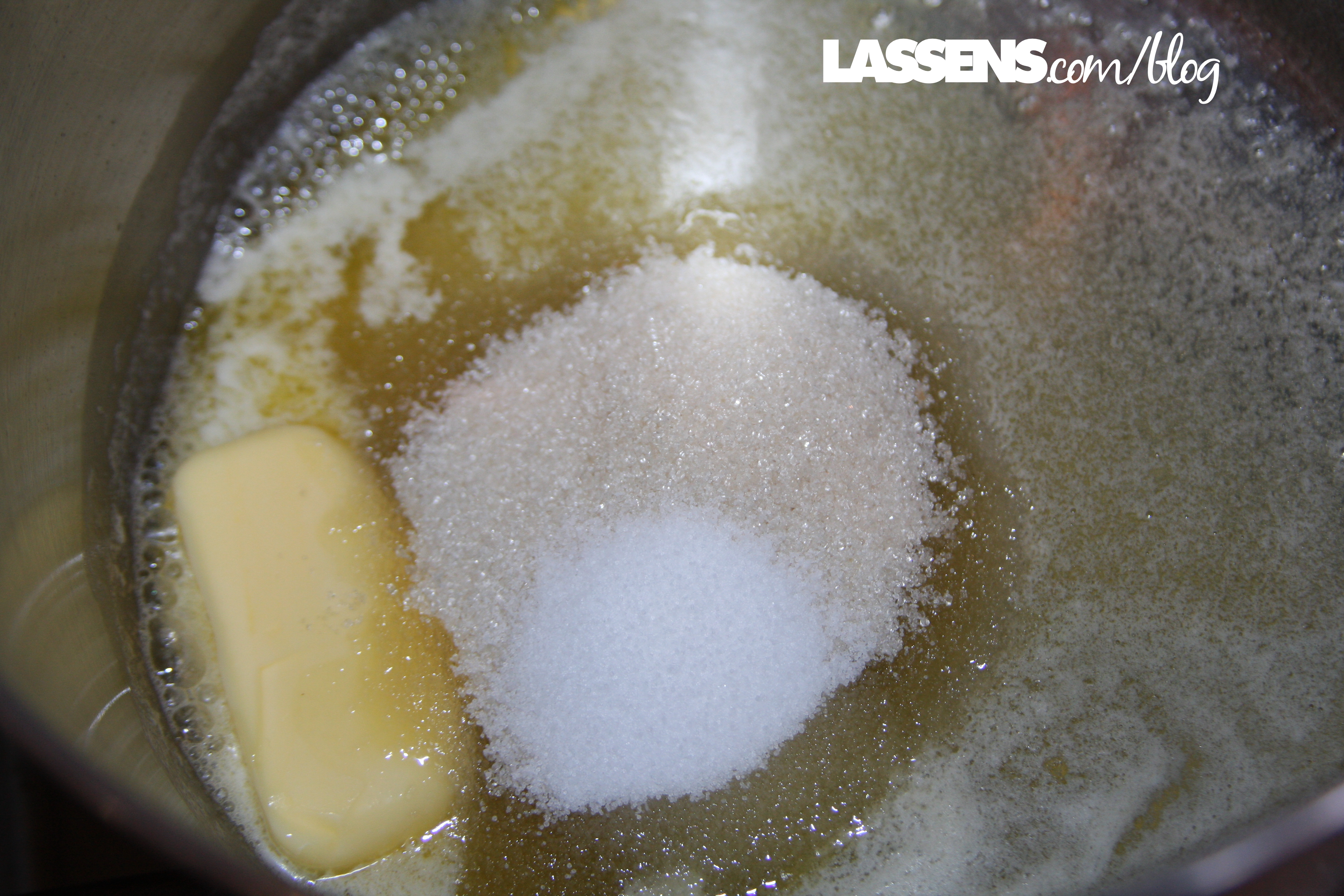 Melt the butter in a large saucepan, add the sugar and salt
Add the cabbage/vinegar combination and cook 15 minutes, stirring regularly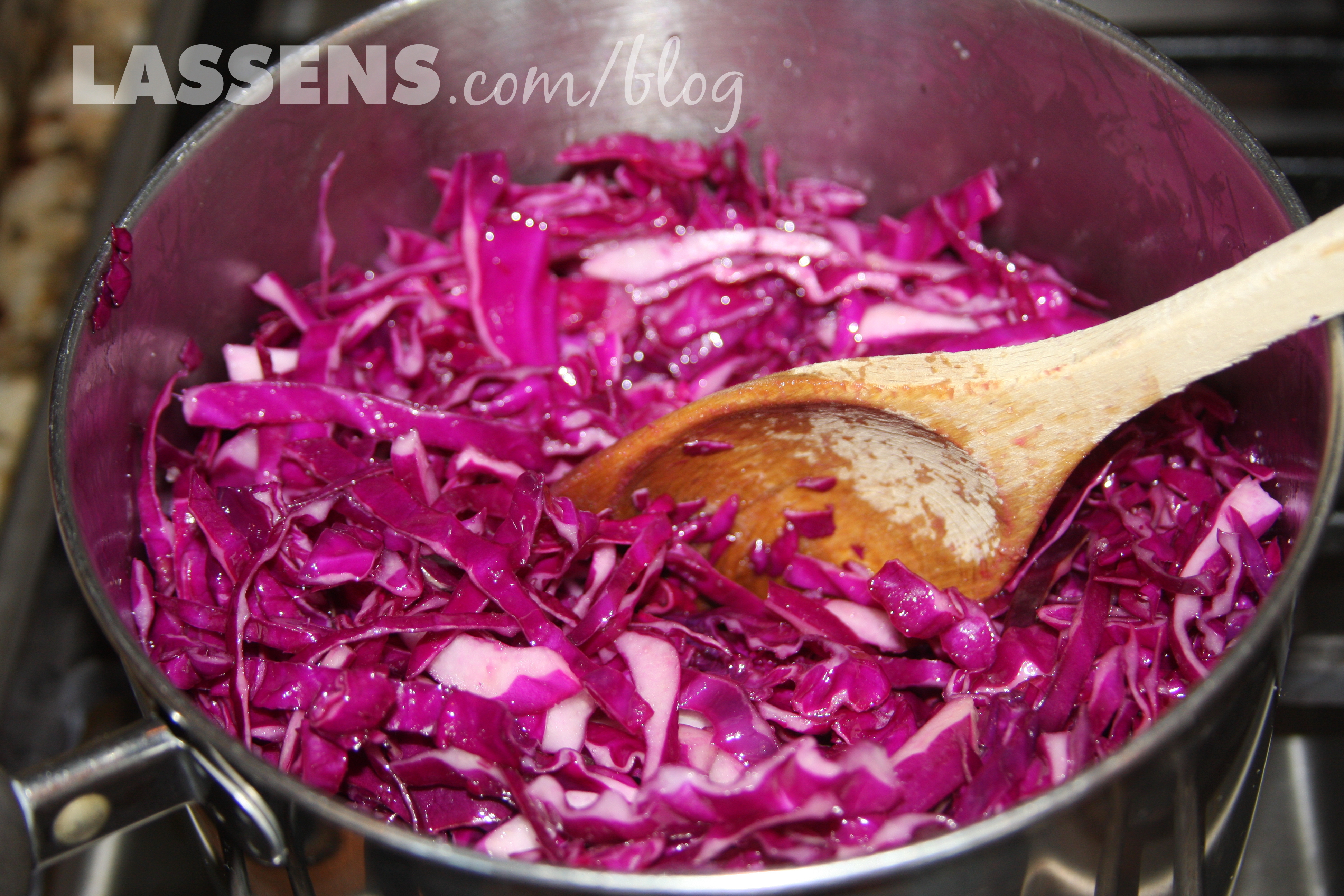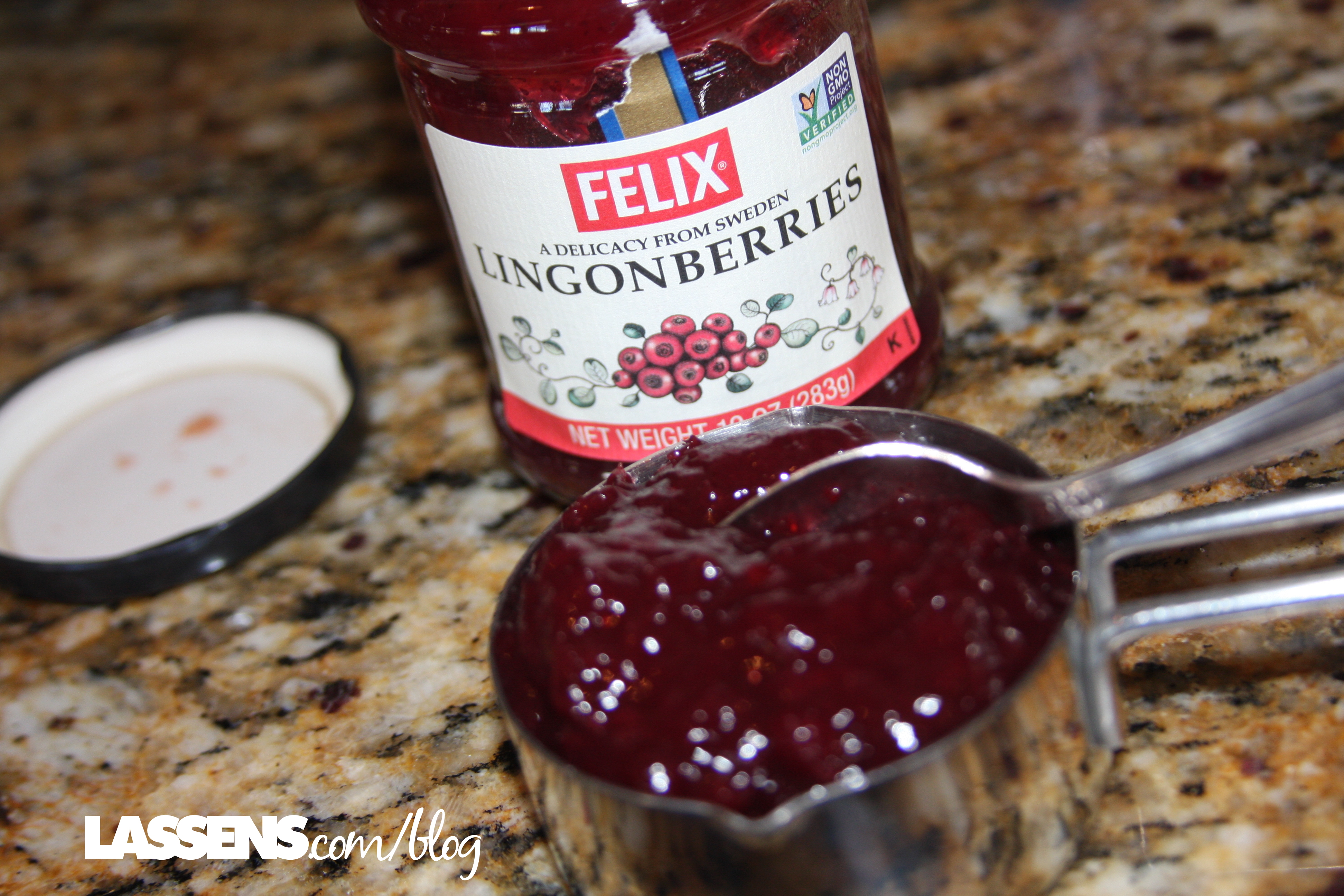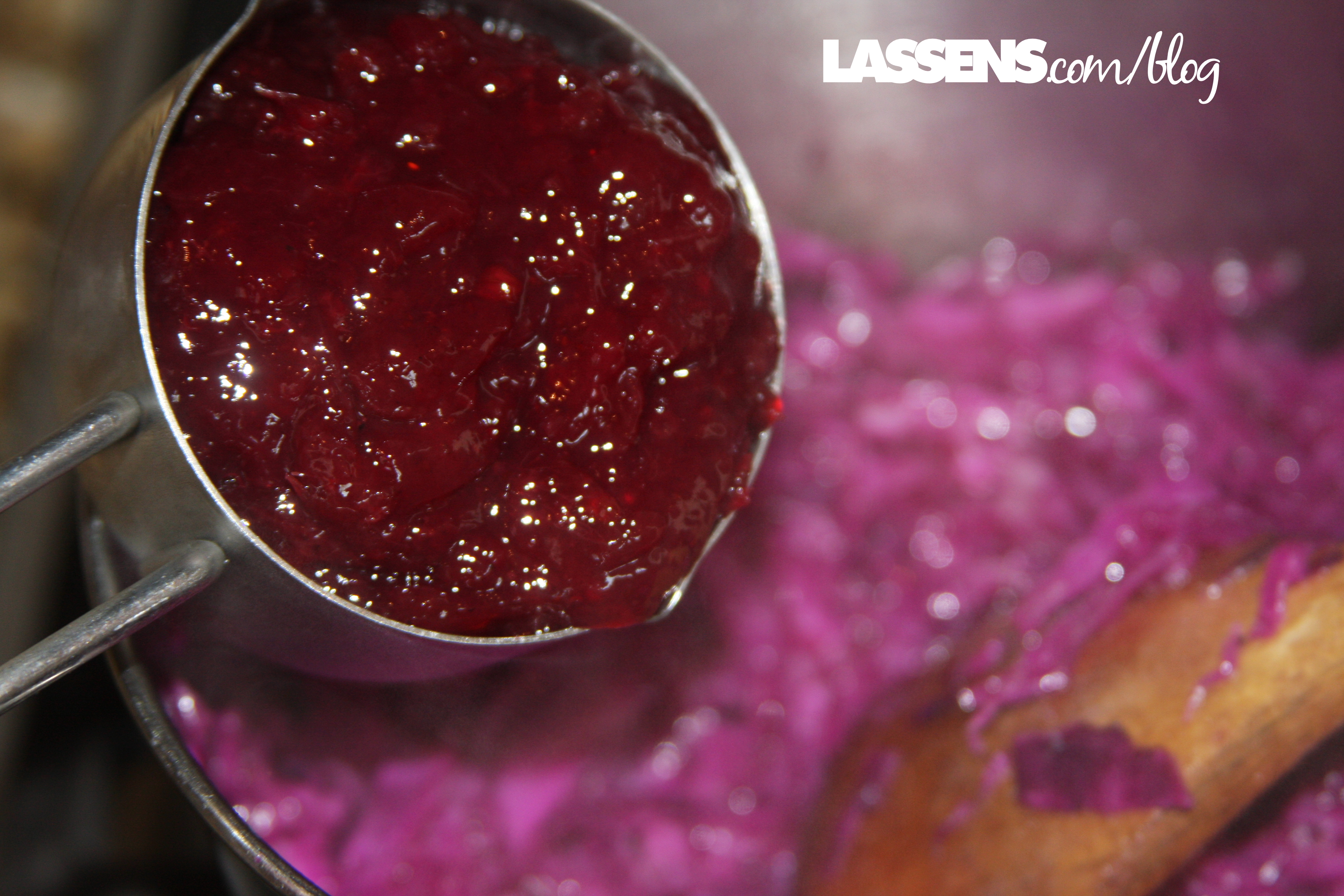 Add the lingonberry preserves and mix in well.
Turn to lowest heat and gently simmer uncovered for about 90 minutes, stirring occassionally and then more regularly as the moisture evaporates. (This step may take up to two hours, depending on the cabbage moisture content.)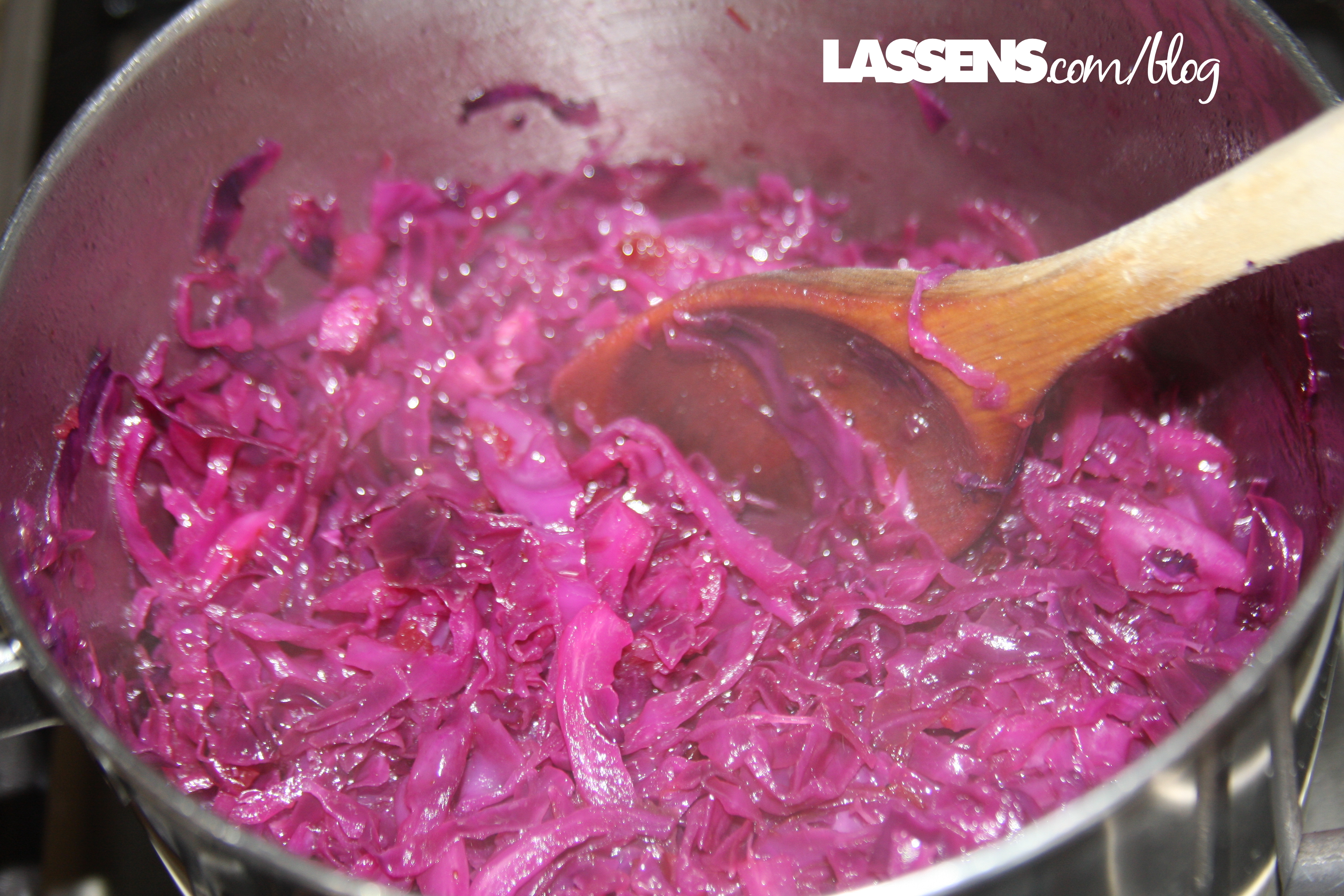 Watch carefully the last half hour to make sure it doesn't stick.
When the moisture is cooked off, remove from the heat and serve or cool until ready to serve.
I love having this on hand for fancy dinners, but it's delicious as a side with a sandwich as well!
love,
Lassen's