Chas Blueberries

Lassen's has found a wonderful local blueberry grower right here in our back yard!
And last week I got to tour their farm on the Oxnard Plain!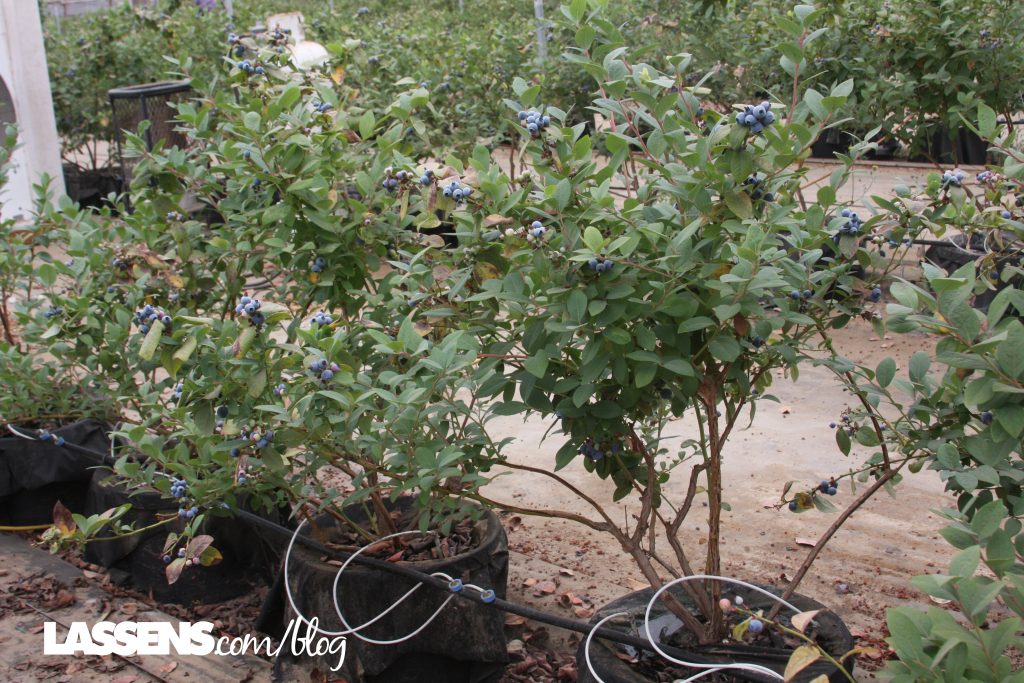 Born in Hawthorn to a farming family, Chas grew up down dirt roads and in the midst of acres of tomato plants. He started farming in the San Gabriel Valley, and has been a berry grower in Ventura County since 1982.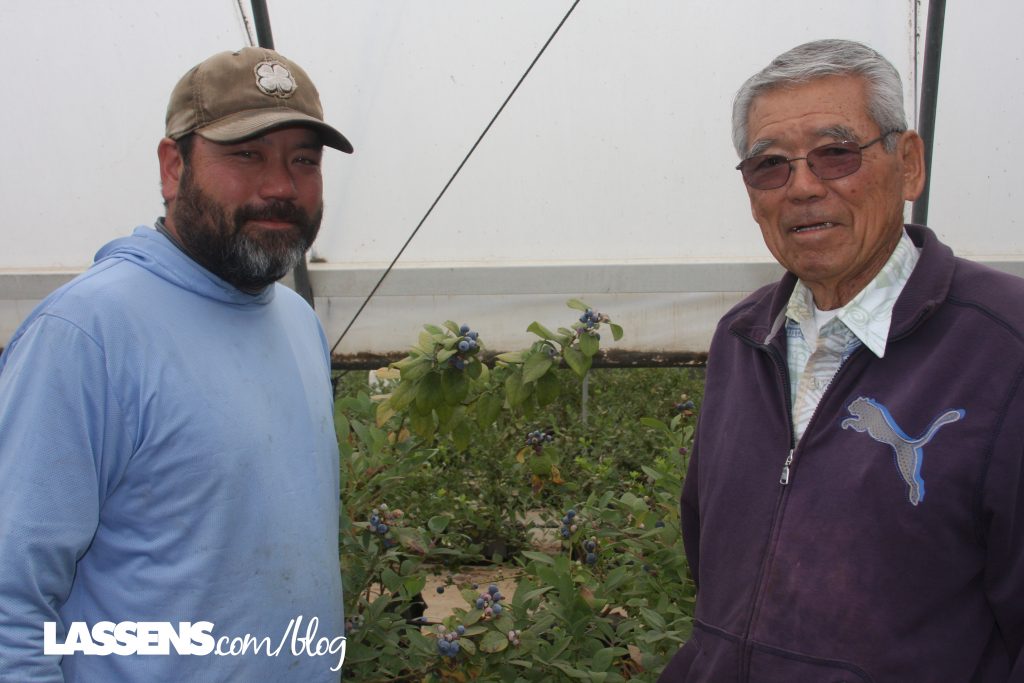 When he came to Ventura County, he grew conventional strawberries. Ten years ago the strawberry market started turning mostly to the huge producers, so Chas and his son Rick transitioned into blueberries. About three years ago, he decided that he wanted to go "instantly organic" by planting young blueberry bushes in organic peat moss. He has mastered the intricacies of growing organically — keeping down weeds and pests with mats and hand-weeding, as well as using vinegars and soaps. Everything from planting to harvesting and packing is done with great care, and strictly to Certified Organic standards.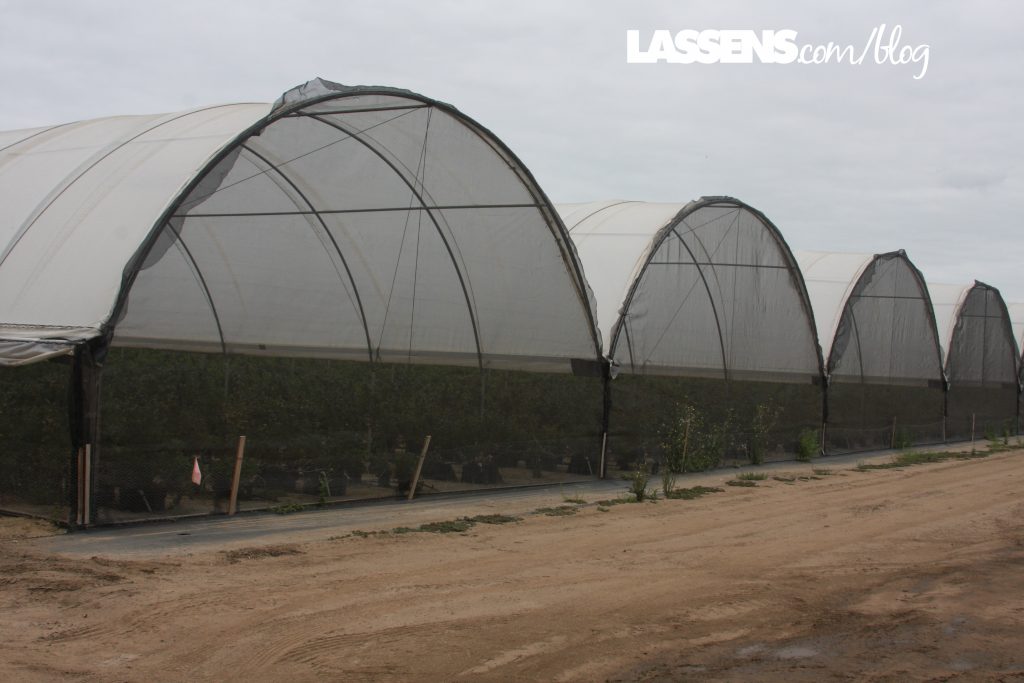 And they grow their berries in Hoop Houses so they can manage the elements, as well as keep the birds away. Those birds love the blueberries as much as we do!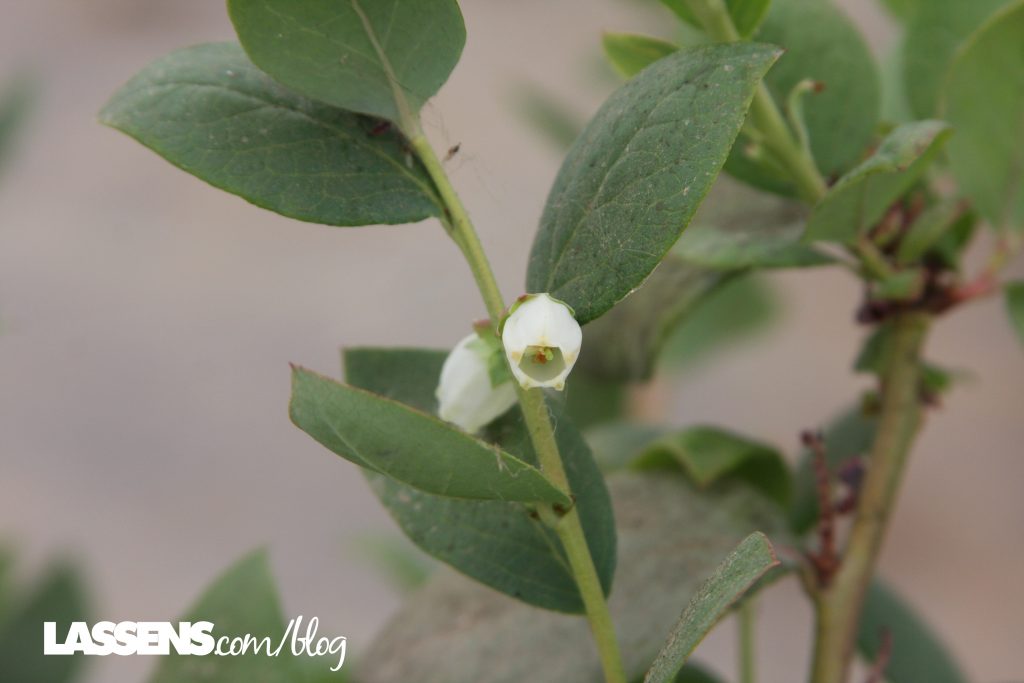 One thing that I found absolutely fascinating is the science of blueberry pollination. Blueberry blossoms are very small and long, and a regular honeybee's body doesn't catch and move the pollen very well. So Chas and Rick use a variety of bumblebee that has dense hairy bodies that pick up and distribute the pollen. The Hoop Houses also keep the bumblebees contained. No swarming bees here!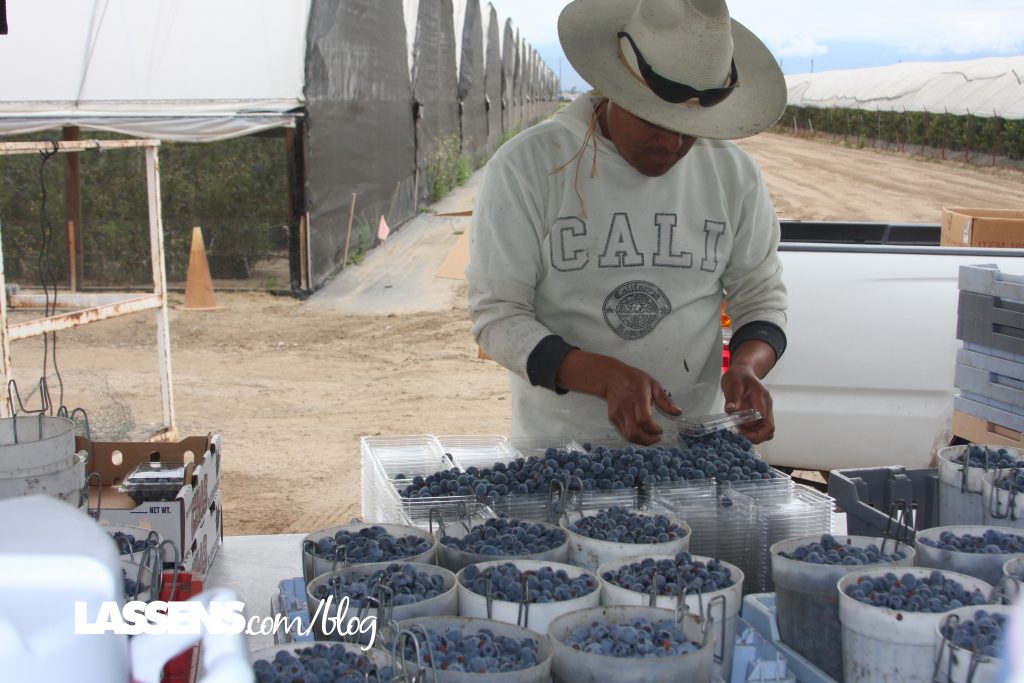 Chas and Rick grow two varieties of blueberries — Emerald is the early producer, and now we have Jewel. Both are incredibly sweet and just the right texture. I am looking forward to having Chas's berries for the whole season next year, but in the meantime, I'm eating more than I thought possible.

We love our local farmers and producers!
Thanks, Chas and Rick for a great tour!