OUR PROMISE
OUR GOODNESS GOES BACK TO THE TURN OF THE CENTURY. WE'RE TALKING TWO TURNS AGO.
HOW IT ALL STARTED
The year was 1913. Jean Demakes had just emigrated from Greece to join her husband Thomas in the United States. And the foundation for a family business was inspired by four little words:
"I can do better."
That's what Jean said to her husband after he brought home the "best Greek sausage in Boston." She knew she could do better, and when Thomas gladly accepted her challenge, a far better sausage is exactly what Jean made.
It was so good, in fact, they began selling it to nearby stores. And over time, their four sons helped them grow sales, expand their product line and give back to their community.
Four generations have passed and we still own and operate our family business in Lynn, Massachusetts. More importantly, doing better is still the foundation of everything we do.
It's what inspires us to always take the time to do things right. To never cut corners for the sake of higher profits. And to build personal relationships with farmers so we know where our ingredients come from.
Food with such integrity isn't the easy way, it's the right way. The way we've been doing things for over 100 years.
WE GIVE BACK
Our commitment to giving back has been around since the very beginning. Thomas Demakes believed it was important to do more for those who have less – to share and give back, even if that meant giving away a Thanksgiving turkey to a family in need.
Yes, Thomas believed a dinner of vegetables, beans and no meat for his own family was a fair sacrifice. He was always one to lead by example and share his good fortune with others. And that tradition is still alive and well in how we do things today.
We will always embrace our responsibility to help others in our community, whether it means donating food to local pantries, charities and outreach programs or offering support to YMCAs, Girls Inc., boys' and girls' clubs and other organizations in our area.
After all, we have children. We know the importance of nurturing young minds and teaching the meaning of teamwork, developing friendships and imparting values that will last a lifetime.
At Waterhill Naturals & Organics, we've made the commitment to treating your customers to quality foods that fit their healthier lifestyles — so we've created the first truly premium quality line of all-natural and organic, antibiotic-free sliced deli meats . . .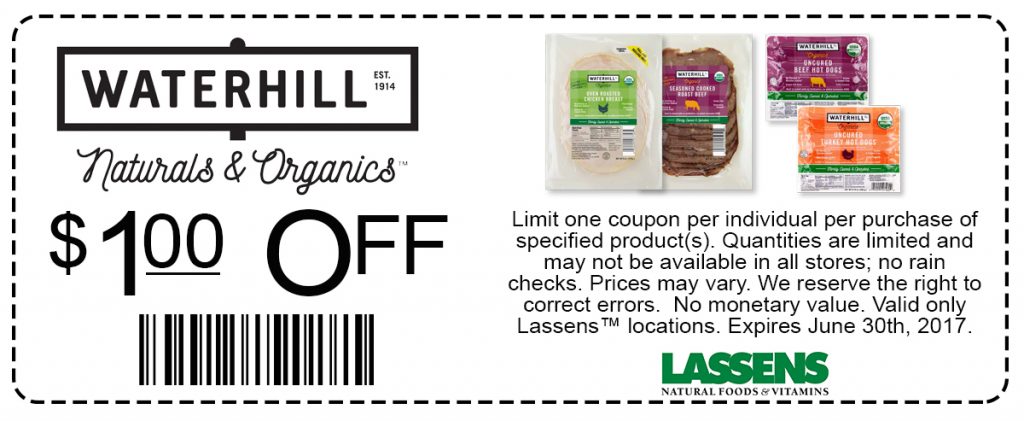 Never any antibiotics or synthetic growth hormones
Carrageenan free
Produced from animals that are fed a 100% vegetarian diet with no animalby-products
Nitrite and nitratefree
Alwaysgluten-free
Nopreservatives or artificial ingredients
No high-fructose cornsyrup
Our Organic line is 100% USDA certified — Sourced from Organic FamilyFarms
Just for You!