Perfect for the Afternoon Blahs!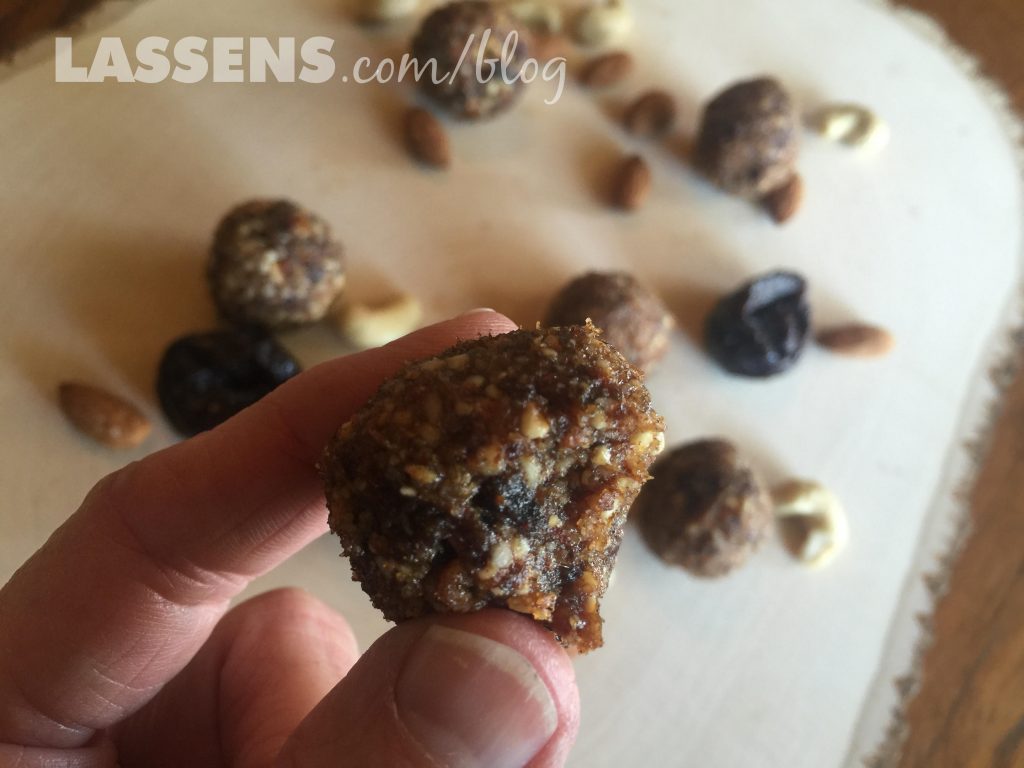 I've heard these little orbs of deliciousness called Energy Bites, but I just call them fantastic. No matter what is on my schedule, these little bites give me what I need to power through until dinner. There are many possible combinations of ingredients, but today I used prunes, nuts, and quinoa. I generally have extra quinoa cooked, ready to add to salads and other dishes, so this was a quick and easy recipe. Make a batch to help you and your family power through your essential tasks (even if that task is basking in the sun at the beach)!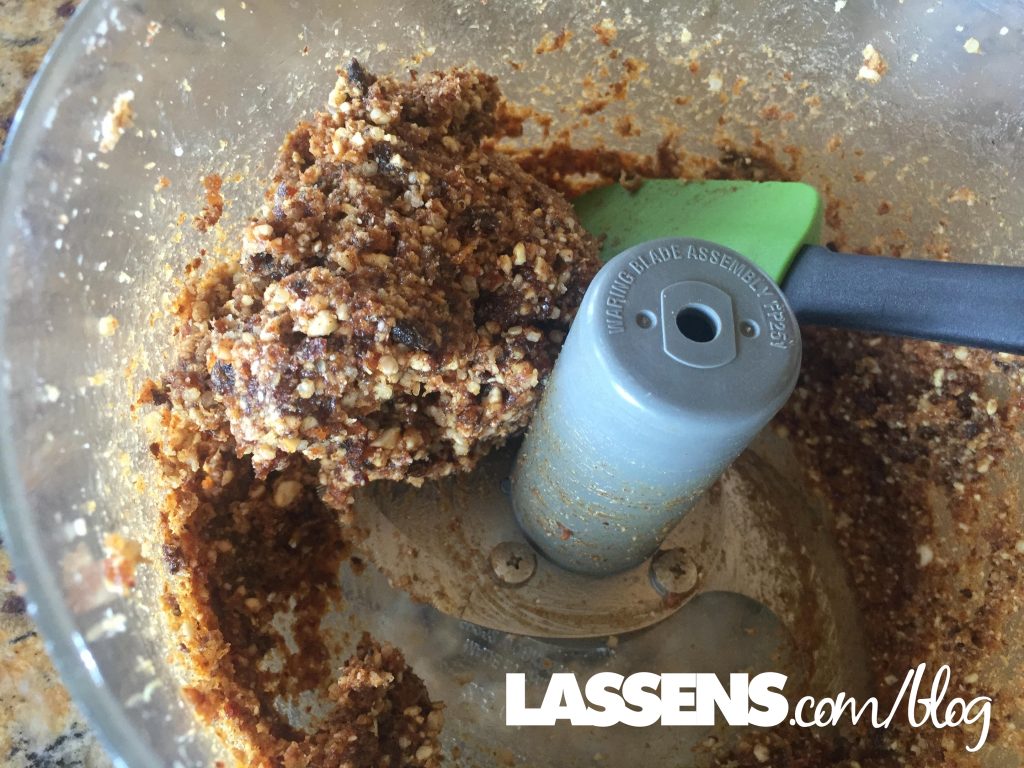 Prune-Quinoa Energy Bites
You'll need:
1/2 cup organic almonds
1/2 cup organic cashews
1/2 cup cooked quinoa
3-4 organic medjool dates
1/4 cup pitted prunes
pinch salt
2 tsp agave nectar, if desired
Instructions:
Pulse the almonds in the food processor until well chopped, but still chunky
Add the cashews and do the same.
Add the quinoa, dates, prunes, and salt.
Pulse in the food processor until well blended, but you should still be able to see chunks of nuts
Moisten your hands with water, and then form 1″ balls
Place on a waxed paper lined dish, and then refrigerate until firm.
This recipe is quite moist, so you may want to roll them in shredded coconut to make them less sticky.
Store in an airtight container in the refrigerator.
These are a fantastic protein addition to a light lunch, or all by themselves as a snack!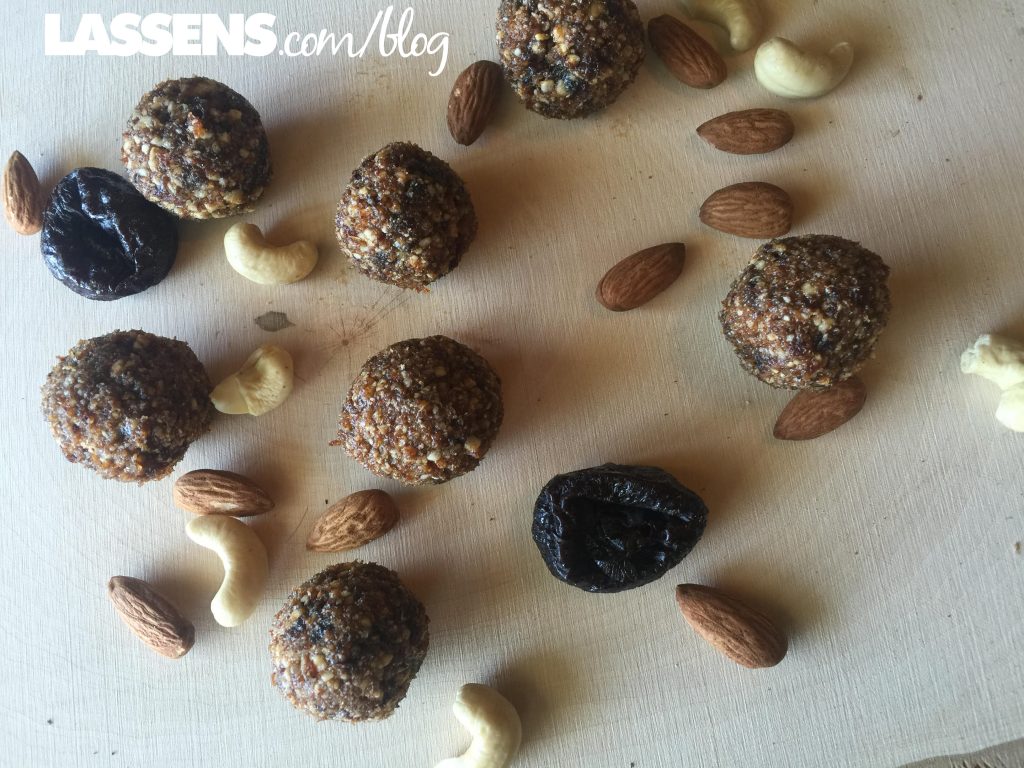 Love,
Lassen's