Easy Solution — Cauliflower Rice!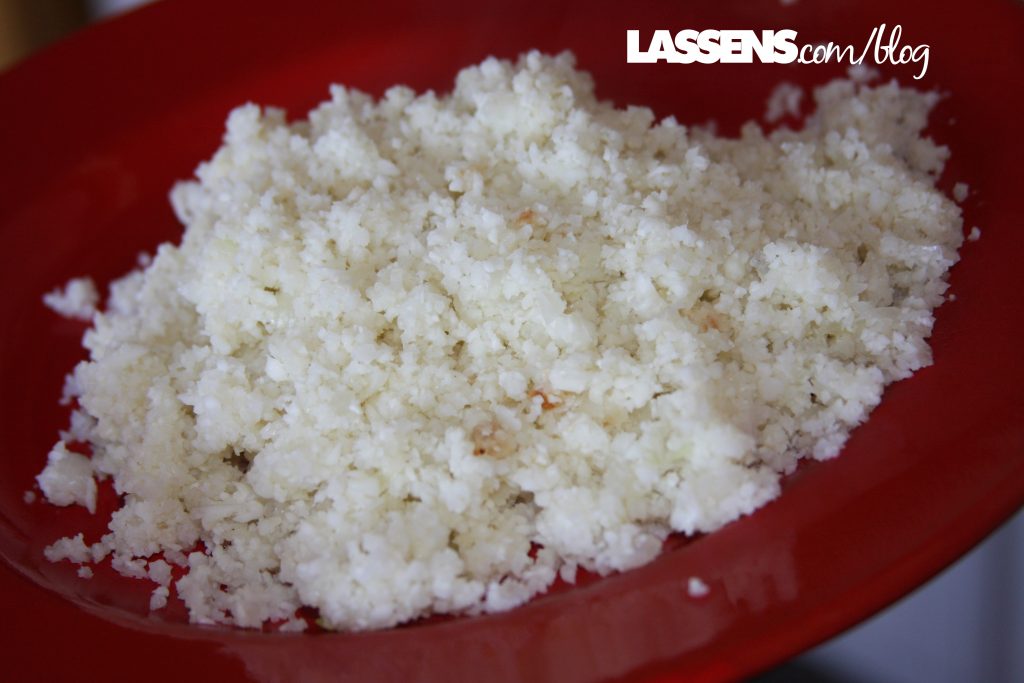 I've decided that I need to put a sign on my fridge: "Have you eaten enough vegetables today?" Without the pressure of cooking for a big family anymore, I find myself grazing on whatever is easily grabbed. And that's usually not enough vegetables.
But I made something that may change things a bit. I've heard a lot about it, but have never actually tried it until today. Cauliflower Rice! It takes about ten minutes to make, is delicious and easy! The leftovers are now pre-portioned it into easily grabbed bowls in the fridge. And it's great as a side dish or a substitute for rice, pasta, or quinoa. Serve it with pasta sauce or in a breakfast burrito for a change or pace!
Cauliflower is no nutritional slouch, either! Low in calories, it is high in Vitamin C, several B vitamins, Vitamin K, and fiber. Calcium, potassium, manganese, and other minerals are also found in cauliflower. A member of the cruciferous family, it really carries its nutritional weight.
So let's get cooking!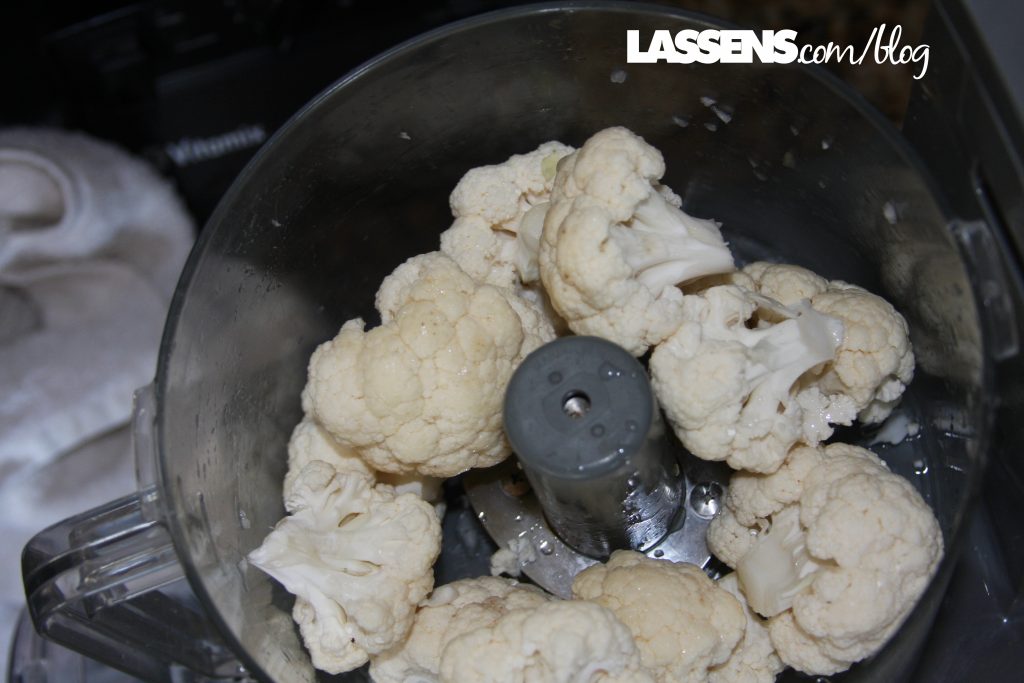 Cauliflower Rice
YOU'LL NEED:
1 head organic cauliflower, stem and leaves removed, and divided into florets
1 small organic white onion
2 TBSP olive oil
1/2 tsp salt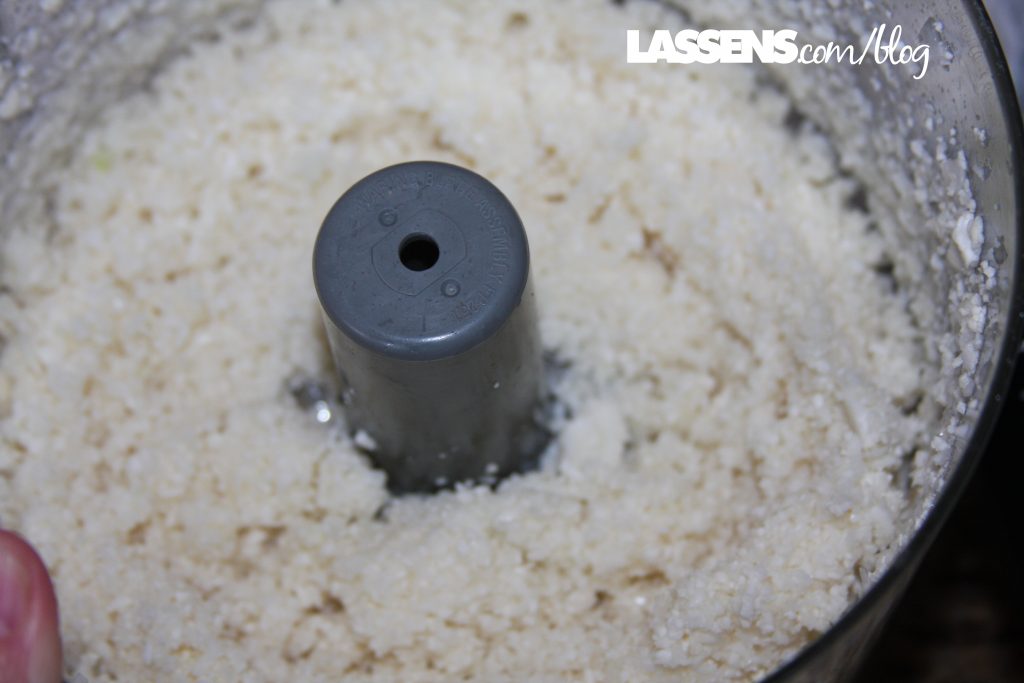 INSTRUCTIONS:
Peel and finely chop the onion. I used the food processor
Heat the olive oil in a heavy skillet, then add the onion, spreading it evenly over the pan
Cook for about a minute, stirring occasionally
While the onion is cooking, place the cauliflower florets into the food processor, and pulse about a dozen times until the pieces are rice-sized
Add the cauliflower and salt to the pan, then stir to incorporate the oil and onion into the cauliflower
Turn heat to low, cover and cook 2 minutes
Remove from the heat, fluff with a fork, and serve!