This soup is great for any kind of weather!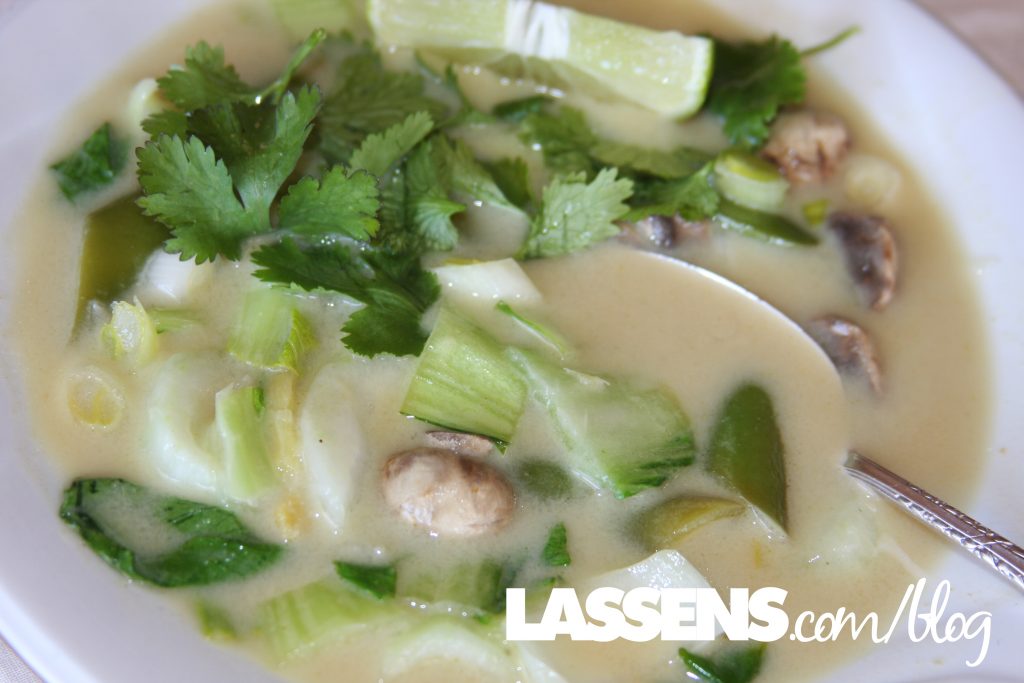 Ok, so I know that the weather forecast has been all over the place, but no matter the temperature, I still love me some soup! Especially when it combines some of my favorite flavors (Thai anyone?), is quick and easy, and is great left over. This one is light and flavorful, with delicious and fresh vegetables. You can kick up the heat by adding more spices to suit your taste.
You'll Need:
1 TBSP chopped organic scallions
1 TBSP chopped organic garlic
2 TBSP chopped organic ginger
1 tsp chopped organic jalapeño pepper (or more, if you like more heat)
2 TBSP green curry paste (or more, if you like more heat)
1 can (13 oz) coconut milk  (do not shake)
13 oz vegetable or chicken broth
4 TBSP fish sauce (if you would like this recipe to be vegan, substitute 2 TBSP tamari sauce)
2 TBSP fresh organic lime juice
4 oz fresh organic mushrooms, sliced or halved
1 cup fresh organic sugar snap peas
4-5 bunches of organic baby bok choy, sliced
organic cilantro, for garnish
organic lime slices, for garnish
2 organic green onions, sliced, for garnish
OPTIONAL:

4-6 oz fresh peeled and deveined shrimp, or
4-6 oz chicken breast meat, cubed, or
tofu, cubed
Chop all of the vegetables and (optional) meat before you begin, since this soup comes together quickly.
Open the can of coconut milk, and spoon out about 1/4 cup of the "cream"
Melt the cream in a heavy stock pot, then add the scallions, garlic, ginger, and curry paste
Stir until softened, about 5 minutes
If you are going to add chicken, stir it in for about 5 minutes, until cooked through
Add the rest of the coconut milk and the broth
Add the lime juice and the fish sauce (or tamari sauce)
Simmer together for about 5 minutes
If you are going to add shrimp, do so now
Add the sugar snap peas and mushrooms, simmer about 2 minutes
Add the tofu, if desired
Add the bok choy, and stir to heat.
Serve immediately, garnishing with cilantro, green onions, and lime wedges
If the soup is not all going to be eaten at one sitting, you may want to only add the amount of bok choy that will be eaten at once, reserving the remainder to be added when the  left-overs are served.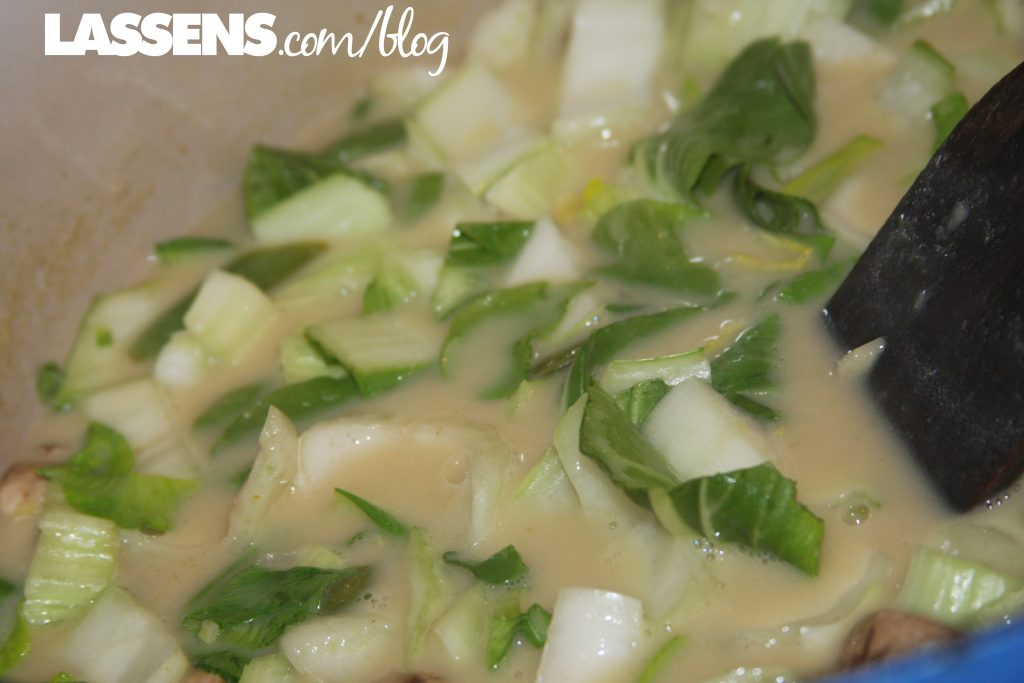 Enjoy this light, healthy, quick, easy, and delicious soup!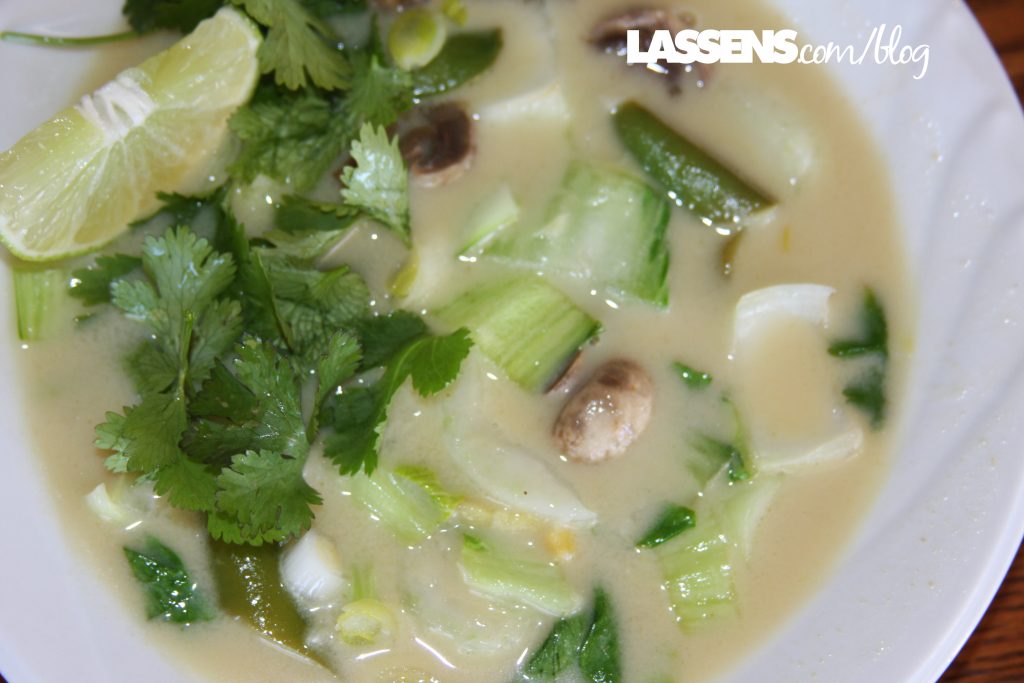 Love,
Lassen's