Margeaux and Linda to the Rescue!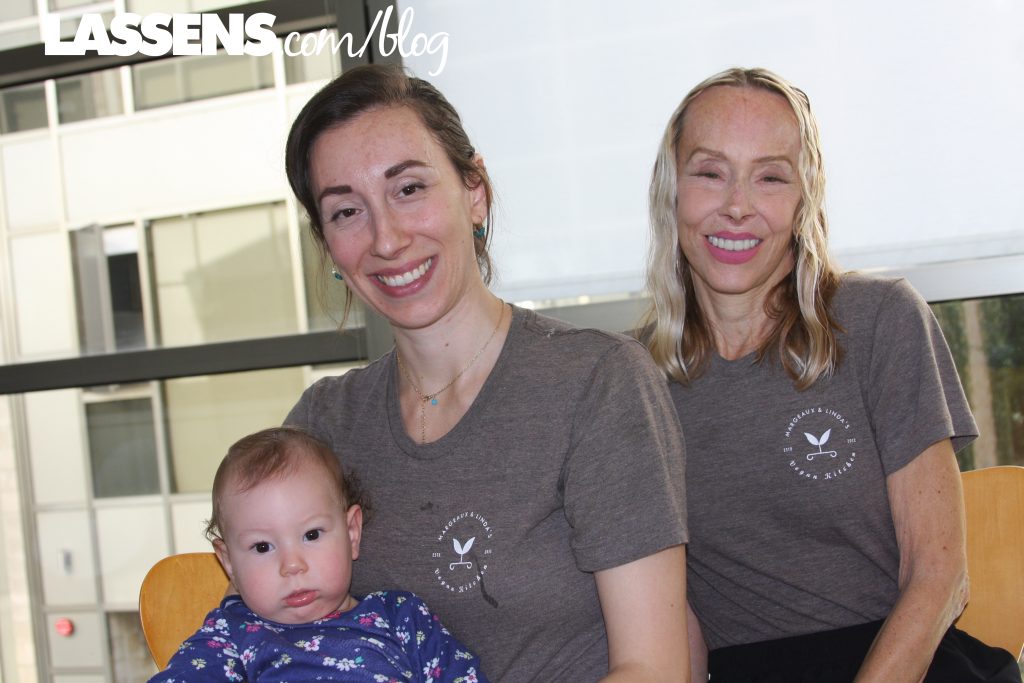 Margeaux has always been into healthy living. Once a professional dancer in New York, she loved juicing and eating vegan and raw foods. Her mother Linda was frustrated with high blood pressure, so she began a raw/vegan lifestyle as well. Within six months, she was totally off of her medication. They were hooked!
Seven years ago Margeaux began working at a very popular Vegan restaurant in Silver Lake, but when they closed their doors in 2012, she wasn't sure what to do.  When investors approached her and Linda about possibly opening another restaurant, they were intrigued. Ultimately, opening a restaurant didn't feel right, but they knew they wanted to do something to improve the healthy food options in their neighborhood. They saw a huge need for healthy grab-and-go meals and snacks. They called on their experiences both as committed heathy eaters and foodies, and started creating.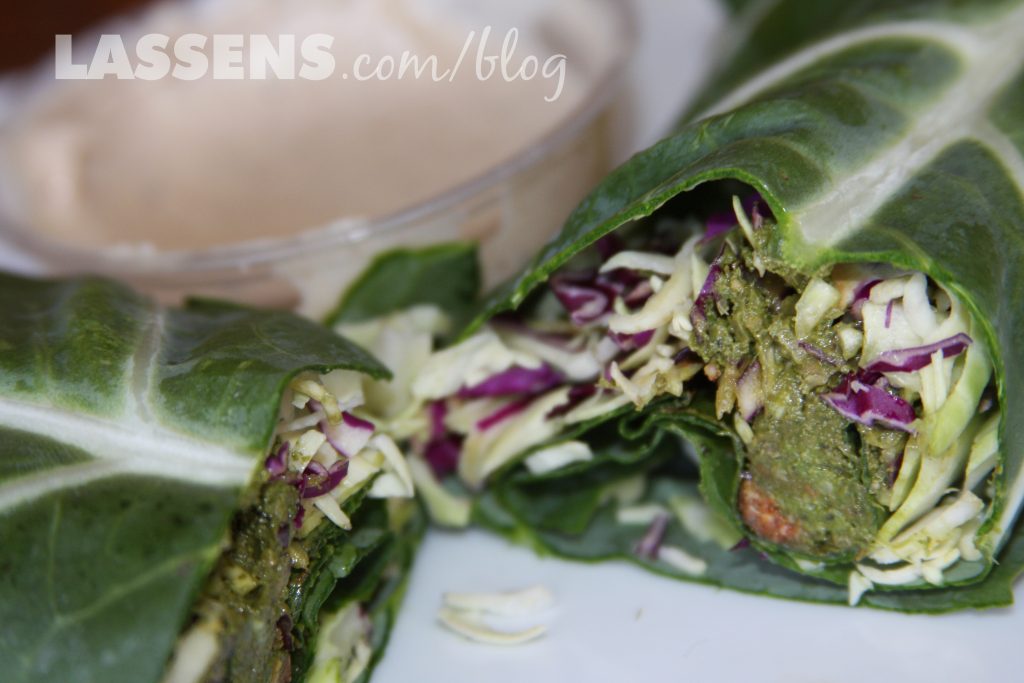 Their Collard Wraps came first, and after many initial taste tests with family and friends, they started sampling and selling them at Beverly Hills Juice. People fell in love with having healthy food available fast! So Margeaux and Linda started production and going door to door selling their wraps to small stores in LA.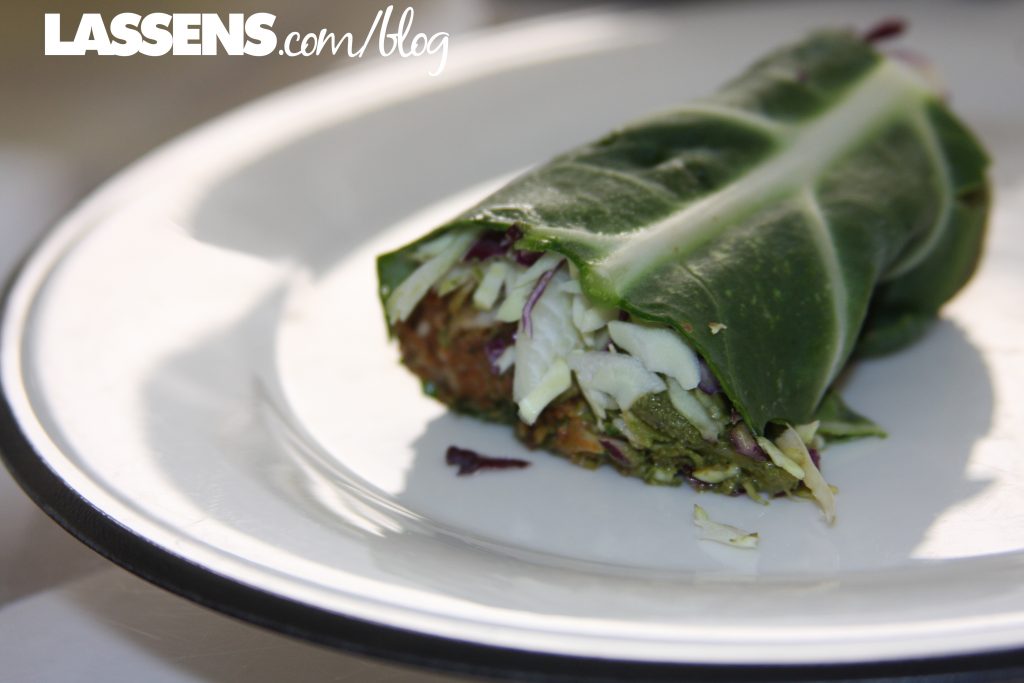 And the wraps are great! Fresh, healthy ingredients and imaginative flavors make everything from Margeaux and Linda's Vegan Kitchen a delight. Once the Collard Wraps took off, they began to expand into other dishes. At first they wanted to create entrees that they missed — Fettuccini Alfredo, Pad Thai, Kale Salad, Chocolate Mousse. Yum, yum, and yum! They use kelp noodles for the pasta, and cashew cream for the Alfredo sauce, all blended with great imagination and flair!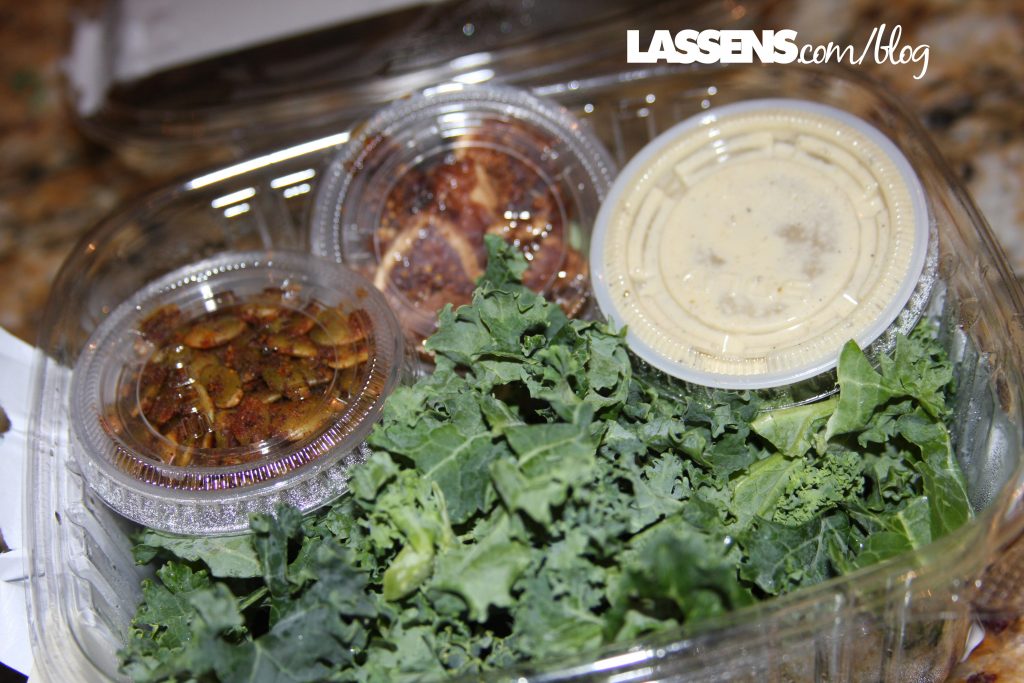 One of my personal favorites is the French Lentil Salad — just the right blend of parsley, lemon, and spices. Delish!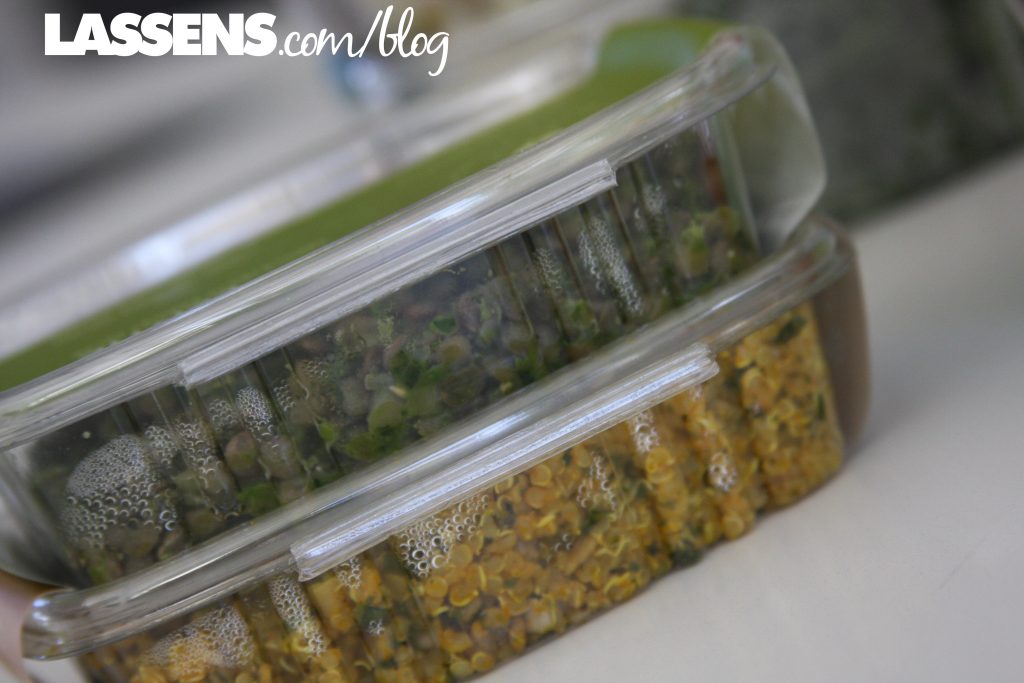 Just a few short years later, they now have 6 cooks, 2 delivery trucks, and have brought in Margeaux's brother Aram in to manage the business and tech side of the operation!  Their Vegan Kitchen items are also now in over 60 stores, and expanding as they can. Now they say that the most fun they have is in creating new products, and Margeaux said she gets her best ideas in the middle of the night! Their newest product is the Nut Genius Bars, which are great healthy snacks, and bonus! Do not need refrigeration.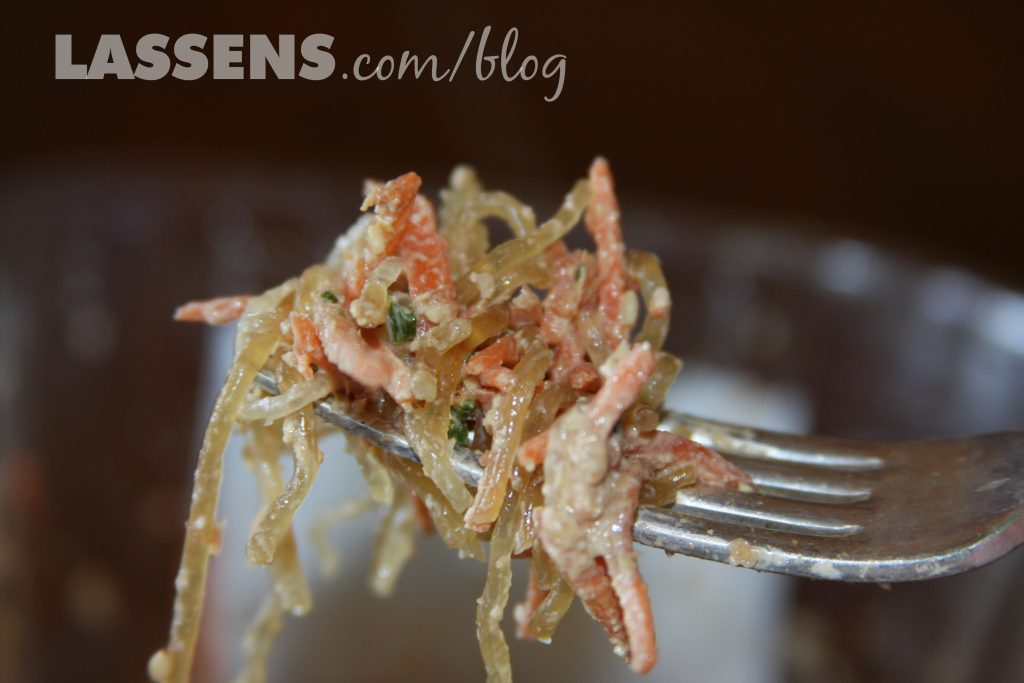 So when you're in a hurry (or even if you're not!) look for Margeaux and Linda's Wraps, Noodles, Salads, and other items in Lassen's Grab and Go cases. The dressings are amazing, and are great as dips, too! Take some home for your own healthy salads!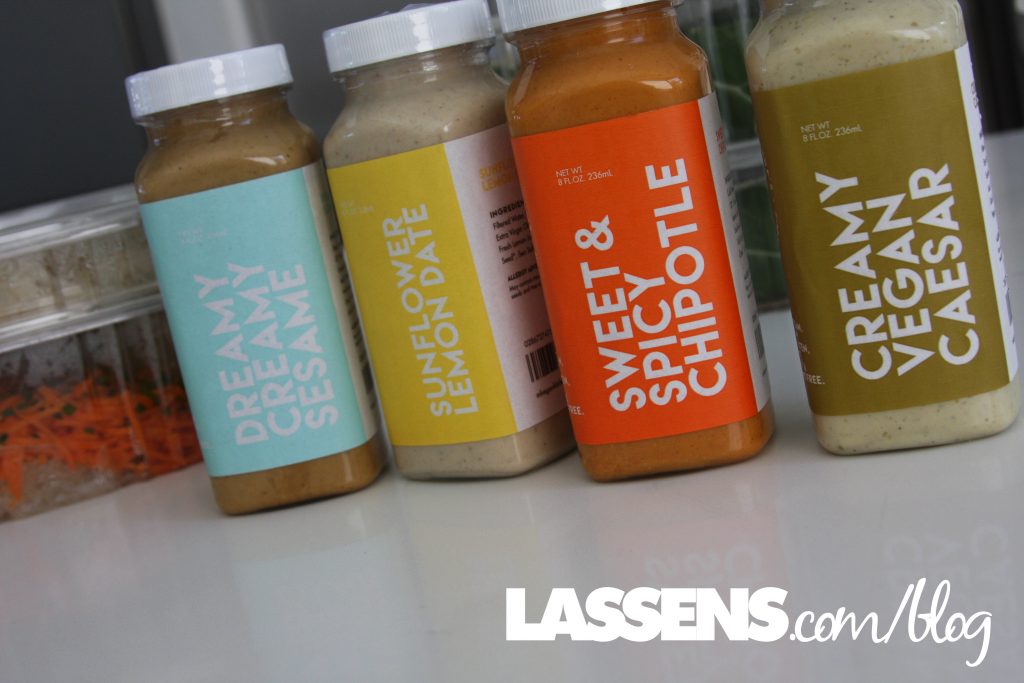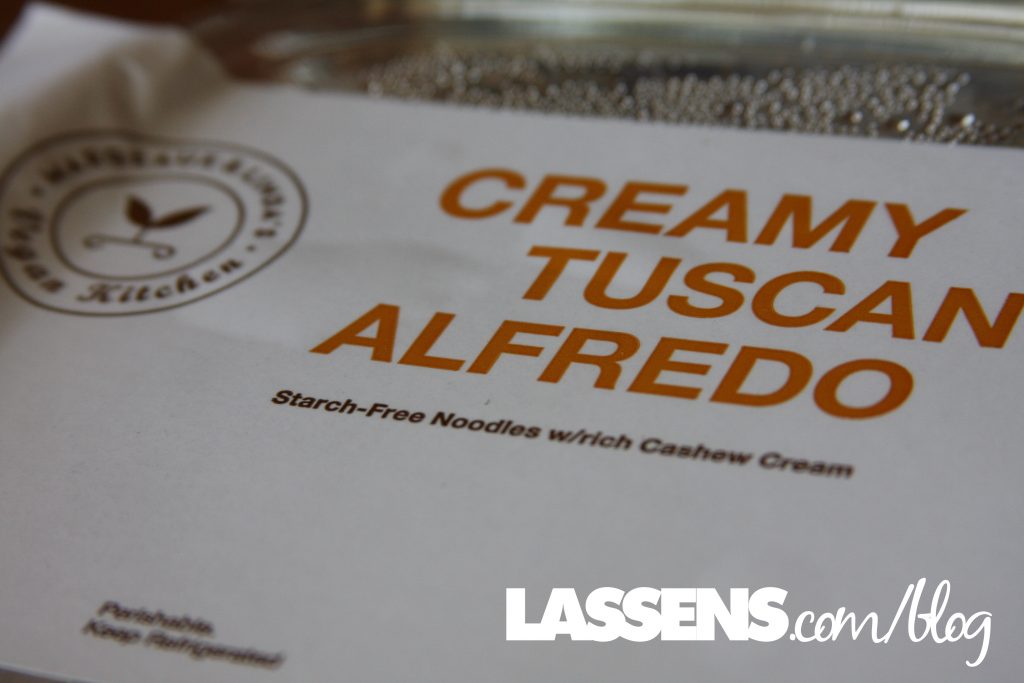 All of Margeaux and Linda's Vegan Kitchen items are organic, vegan, anti-inflammatory, non-GMO, gluten-free, and soy-free. In addition, most items are nut-free as well.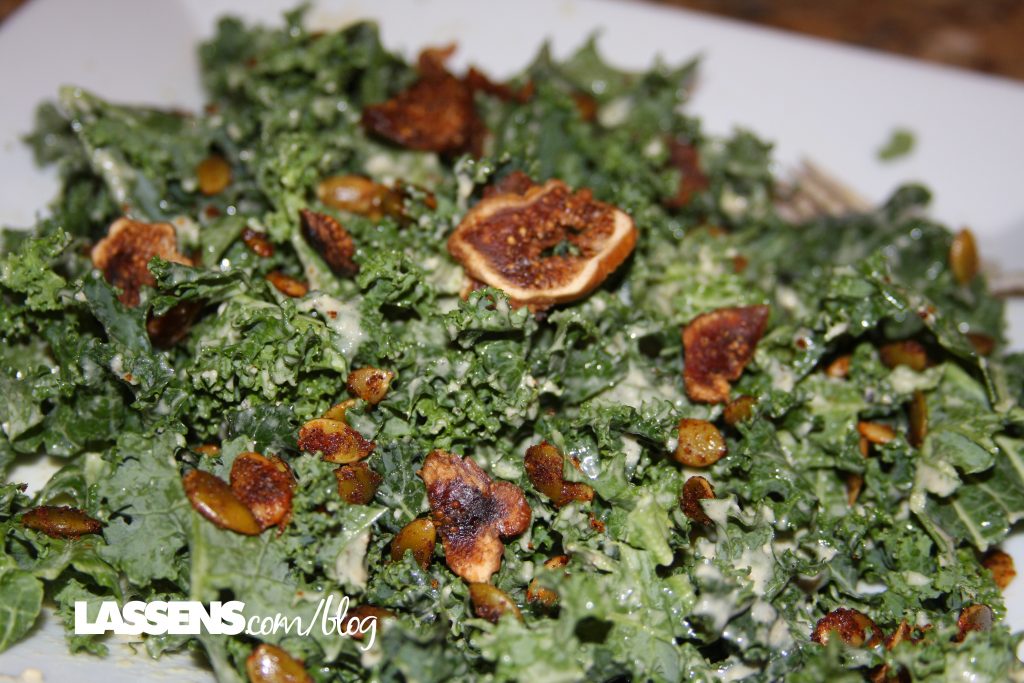 I came home from meeting Margeaux and Linda with a bag full of food to try. I pulled it all out when I had a lot of family over, and we taste-tested it all.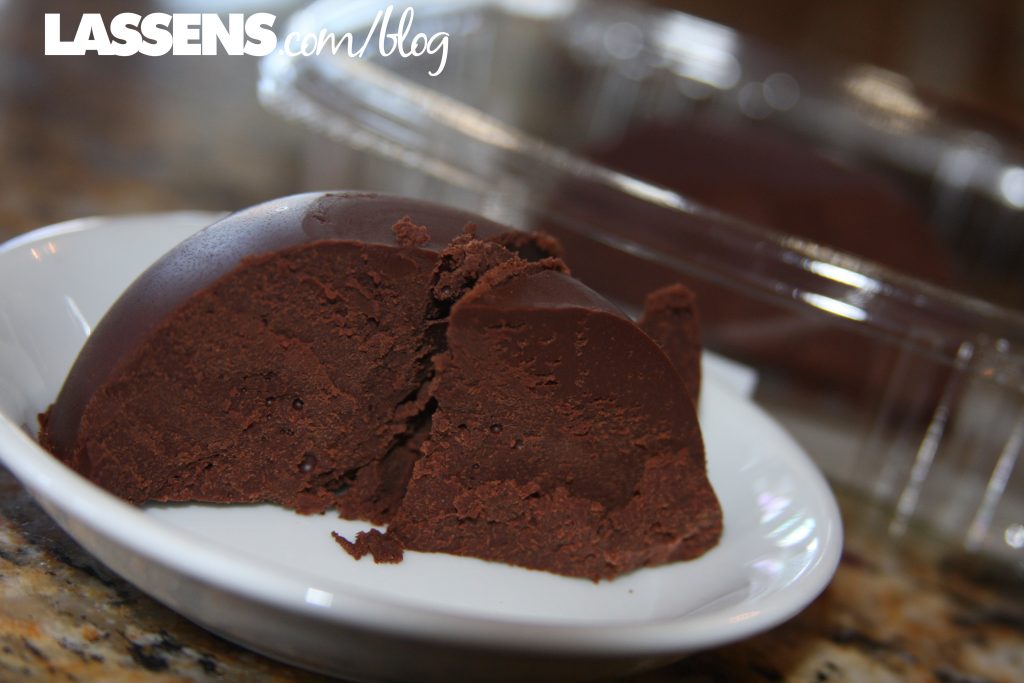 Well, except for the chocolate.  I (ahem) saved that for later.
(Please don't tell on me!)
Love,
Lassen's