Get Creative With Red Onion Marmalade & Lemon-Caper Aioli!
I know the stores are full on with the back-to-school, but I'm choosing to fire up the grill! (Denial, much?)
And a burger just tastes like summer. Add some gourmet to your burger with these two recipes!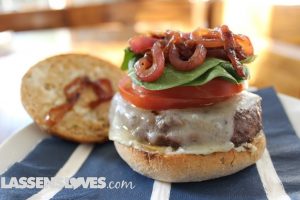 Red Onion Marmalade and Lemon-Caper Aioli
You'll Need:
2 large organic red onions, sliced and separated into rings
2 tsp grated organic orange zest
1 TBSP extra virgin olive oil
3 TBSP maple syrup
3 TBSP red wine vinegar
freshly ground salt and pepper to taste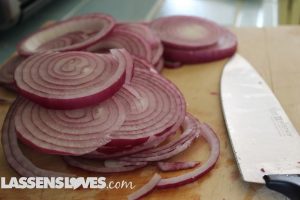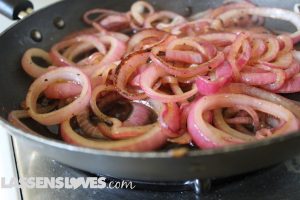 Instructions:
Heat the olive oil in a skillet until warm, and then add the onion rings
Cook and stir until the onions begin to soften
Add the maple syrup, vinegar, and orange zest
Reduce heat and simmer uncovered until the onions are soft and the sauce thickens
Stir occasionally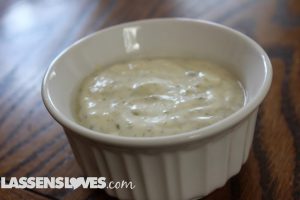 Lemon-Caper Aioli
You'll Need:
1 cap mayonnaise
1 TBSP zest of organic lemon
2 TBSP fresh-squeezed organic lemon juice
2 tsp capers
Instructions:
Place all of the ingredients into a food processor or blender and whisk until smooth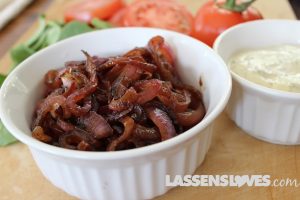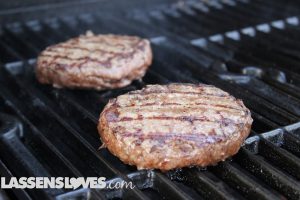 Lassen's carries all natural, grass-fed, high quality and responsibly grown beef! Or, if you prefer, we also have lots of vegetarian options as well! Grill, add cheese of your choice (try pepper jack for a little kick!), spinach, and tomatoes. Spread some aioli on the bun, top with the red onion marmalade, and voilà! You have yourself a tasty, unusual, fun, and amazing summer BBQ!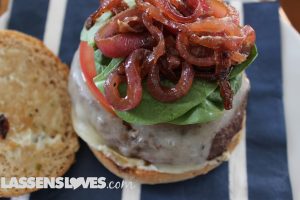 Enjoy this gourmet burger!!
Love,
Lassen's