I Made Bonbons. And Ate Them.
Coconut covered in dark chocolate were my bonbons today. Simple. Beautiful. Tasty. And fairly healthy, since I made them myself. Small indulgences like this sometimes are all it takes to make a blah day better!
This recipe makes about 12 coconut bites.
You'll Need:
2 cups unsweetened finely shredded coconut. I used Let's Do Organic brand
1/4 cup light agave syrup
generous 1/4 C coconut oil
1 tsp vanilla
3 oz chocolate. I used a mixture of 85% dark chocolate and semi-sweet.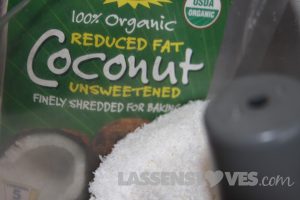 Instructions:
Pulse the coconut in a food processor until fine.
Add the agave syrup, coconut oil, and vanilla and process about 3 minutes–until everything is blended well and will hold together a bit.
Remove from the machine and form into 1″ balls. This will take a little bit of manipulating. Your hands will be coated in coconut oil, but just keep pushing the mixture together until it forms little round balls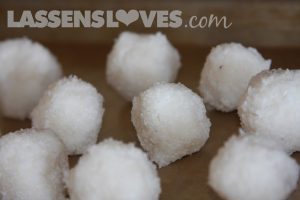 Place on a waxed-paper lined baking sheet.
Place in the freezer for about 30 minutes
Meanwhile, melt the chocolate in a double boiler
Remove the coconut balls from the freezer and then roll in the chocolate. I used a 2-pronged fork to roll them around in the chocolate and then lift them to the baking sheet
The chocolate will harden fairly quickly
Store in an airtight container in the refrigerator.
If you have any left.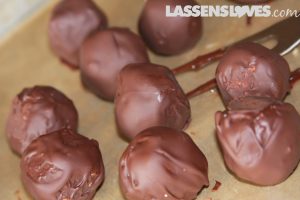 Love,
Lassen's