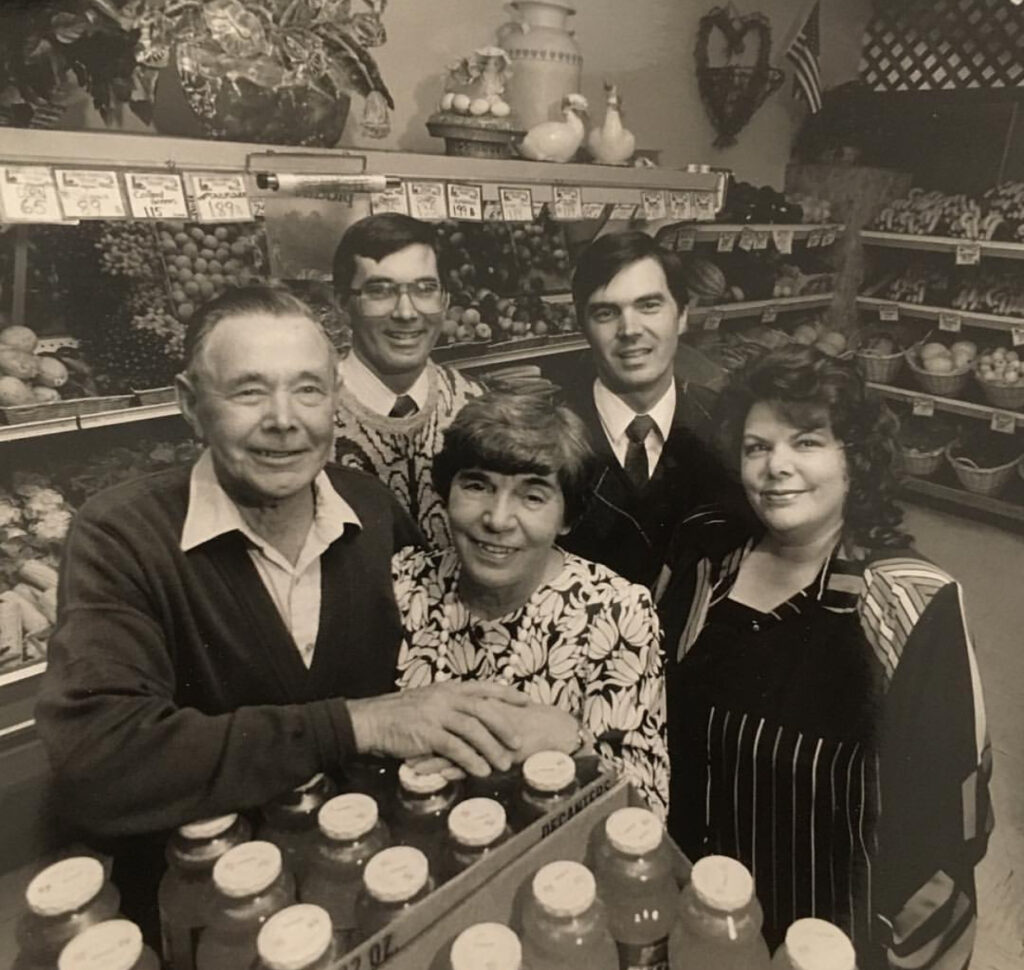 From the very beginning, Lassen's has supported Earth Day. The first Earth Day was April 22, 1970, and Lassen's opened the next year. We've been celebrating Mother Earth ever since! Still independent, family owned and run, Lassen's is committed to environmentally friendly, sustainable, healthy products and practices.
This philosophy didn't start with the official Earth Day, however. The Lassen family learned the power of healthy food and a healthy planet during the shortages and devastation of World War II Denmark. They brought this appreciation of Mother Earth — and a desire to protect her — when they immigrated to California in the early 1950s.
In the early years, our founder Oda sourced as much organic produce and environmentally responsible products as were available. As the environmental movement grew, so did we. Today, our buyers search out and support companies that pay attention to their impact on the earth. Our produce is 100% organic so you don't have to worry about checking the signs. It's all organic! Our deli offerings are made with organic ingredients, too! Lassen's supplement, body-care, grocery, and perishable buyers are constantly on the lookout for companies that share our earth-friendly philosophy.
Dr. Bronner's — Since 1948

One such company is Dr. Bronner's. Established in 1948 by German-Jewish soapmakers in California, their products have been on our shelves and in our homes for 51 years. Their website (https://www.drbronner.com/) states, "Still family-owned and run, Dr. Bronner's honors its founder's vision by making socially & environmentally responsible products of the highest quality." No matter where I hike or camp, I always have a bottle of Dr. Bronner's soap in my gear. Besides being a good-for-the-earth compay, Dr. Bronner's embodies a deeply responsibile philosophy, and you can read all about it on their labels. A Benefit Corporation (B-Corp) since 2015, Dr. Bronner's has lived their philosophy with integrity for nearly 75 years. Now that's a goal worth shooting for!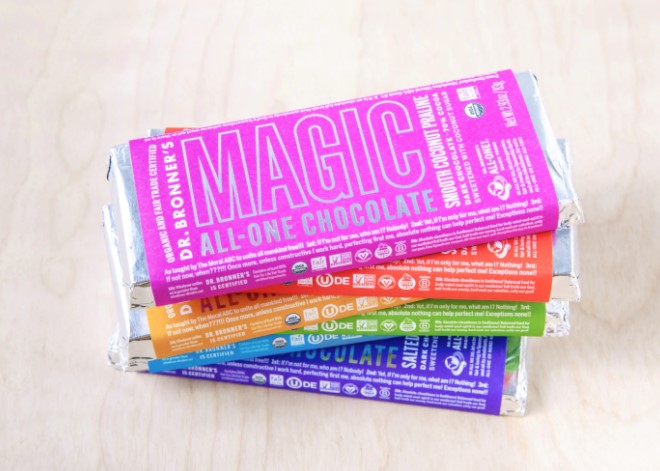 Recently Dr. Bronner's has added a line of chocolate bars. They saw an opportunity to support fairly-treated cocoa farmers who use regenerative and organic practices. World class artisans make this product line magic! In fact, that's what Dr. Bronner's calls the bars — Magic All-One Chocolate!
All the Way from Canada!
A more recent entrant in the environmentally-friendly space is Manitoba Harvest Hemp Foods. Growning hemp since 1998, Manitoba Harvest is committed to sustainability and positive community impact. Also a B-Corp, they are Carbon Neutral and FDA GRAS (Generally Recognized As Safe) approved.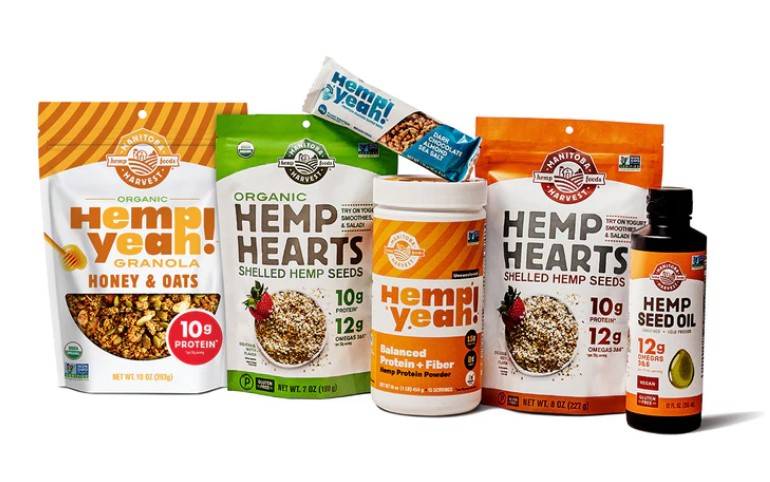 I love to toss Hemp Hearts into salads and smoothies. They are a nutty and healthy addition to all kinds of recipes. Packed full of nutrition, I've been making this chopped salad since 2013! (https://www.lassens.com/2013/06/03/hemp-seeds-what-are-they-good-for/)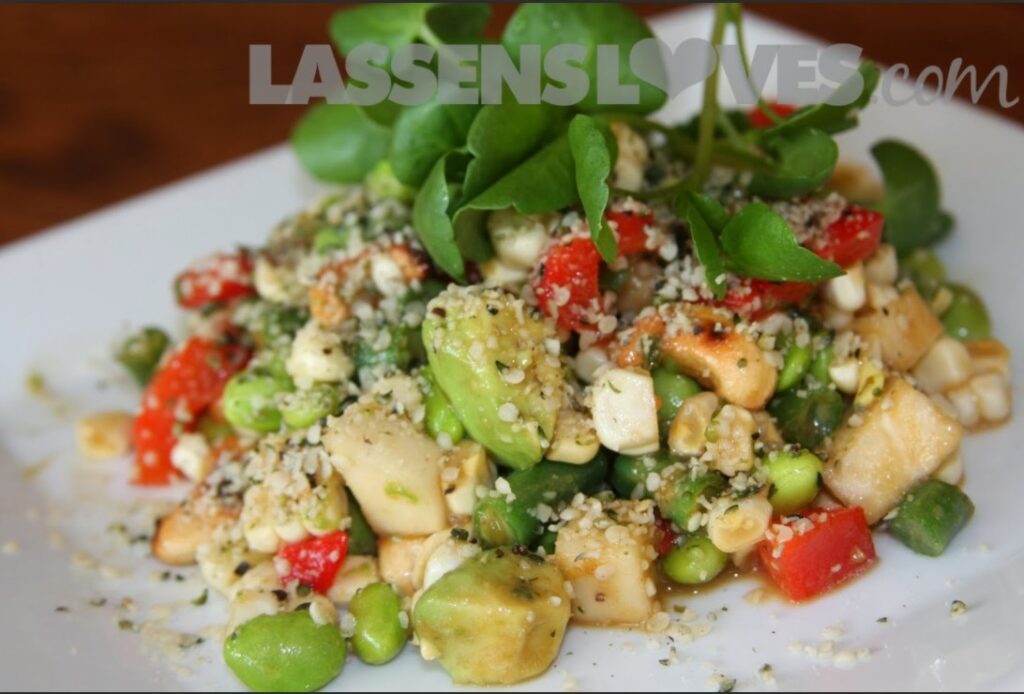 So this Earth Day — and every day — support independent companies that are committed to protecting the earth. You'll find many more such companies as you browse Lassen's aisles. And don't forget to stop by during our week-long Earth Day event, April 18-23, 2022!