Stefanie and Chelsea — mother and daughter — have been on a long journey to better health. In the 1990s they began learning and understanding how our bodies work, and what role food and supplementation play in well-being. They particularly learned how enzymes and probiotics impact digestion and overall health. The whole family set out to change their diet, focusing on probiotics, gut health, and supplementation. They adopted the philosophy that food is our best medicine. With a group of like-minded friends, they soon found how impactful those elements were in how they felt and in their quality of life. They found that many people suffer from food allergies — both immediate and delayed.
These friends turned to each other for solutions and support. Stefanie and Chelsea found that the biggest stumbling block in changing the way people eat is the snack category. It is hard to find snacks that check all of the healthy boxes that they and their friends were seeking. So they went to work, designing a snack that would fit the bill.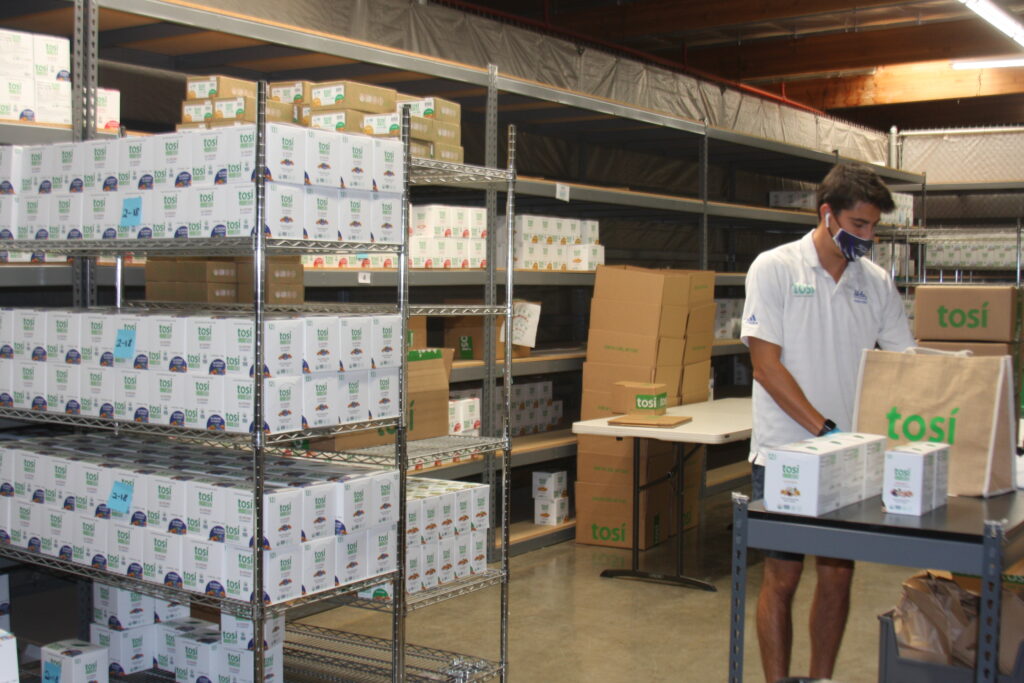 Hard Work and Creativity Paid Off
They launched their result — Tosi Bites — in late 2013. The bites were marketed mostly to local Orange County juice bars, coffee shops, delis, and tech food services. They even found their way via word-of-mouth to the swag bags at the Academy Awards. After a few years Stefanie and Chelsea wanted to take their snack bites to a bigger audience, so they reached out to the buying team at Lassens, and the rest, as they say, is history!
The word "Tosi" means "True" in Finnish, which fits their tag line of "Simple True Health." Tosi Bites are crunchy, satiating, satisfying, and versatile. They have little sugar, and are not degraded by cold or heat. In fact, I keep mine in the freezer for a refreshing snack! Packed with healthy nuts and seeds, they give a tasty and healthy boost to the middle-of-the-afternoon drag.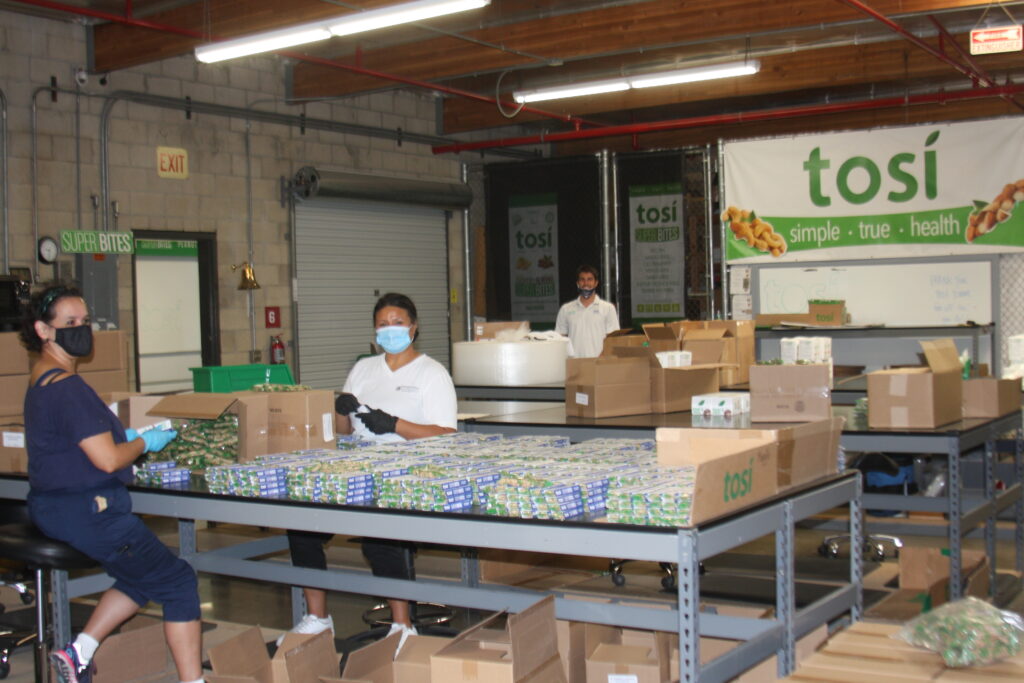 A unique feature of Tosi Bites is their packaging. Sealed in clear cellophane and protected by a stiff sleeve, your bites are sure to hold up, even if they drop to the bottom of your bag or pocket. They don't dry out or melt, so you can enjoy your snack now or in a couple of weeks, even if it has been in your hot car.
I had a delightful time with Stefanie and Chelsea and watching their packaging process. I highly recommend these healthy and delicous snack bites, and we love supporting local family businesses.