The first time I had Oda's Danish creamed cabbage was at Christmas time. After a fancy Christmas Eve dinner, Christmas Day offered a more laid-back menu — Danish Frikadeller (meatballs) and creamed cabbage.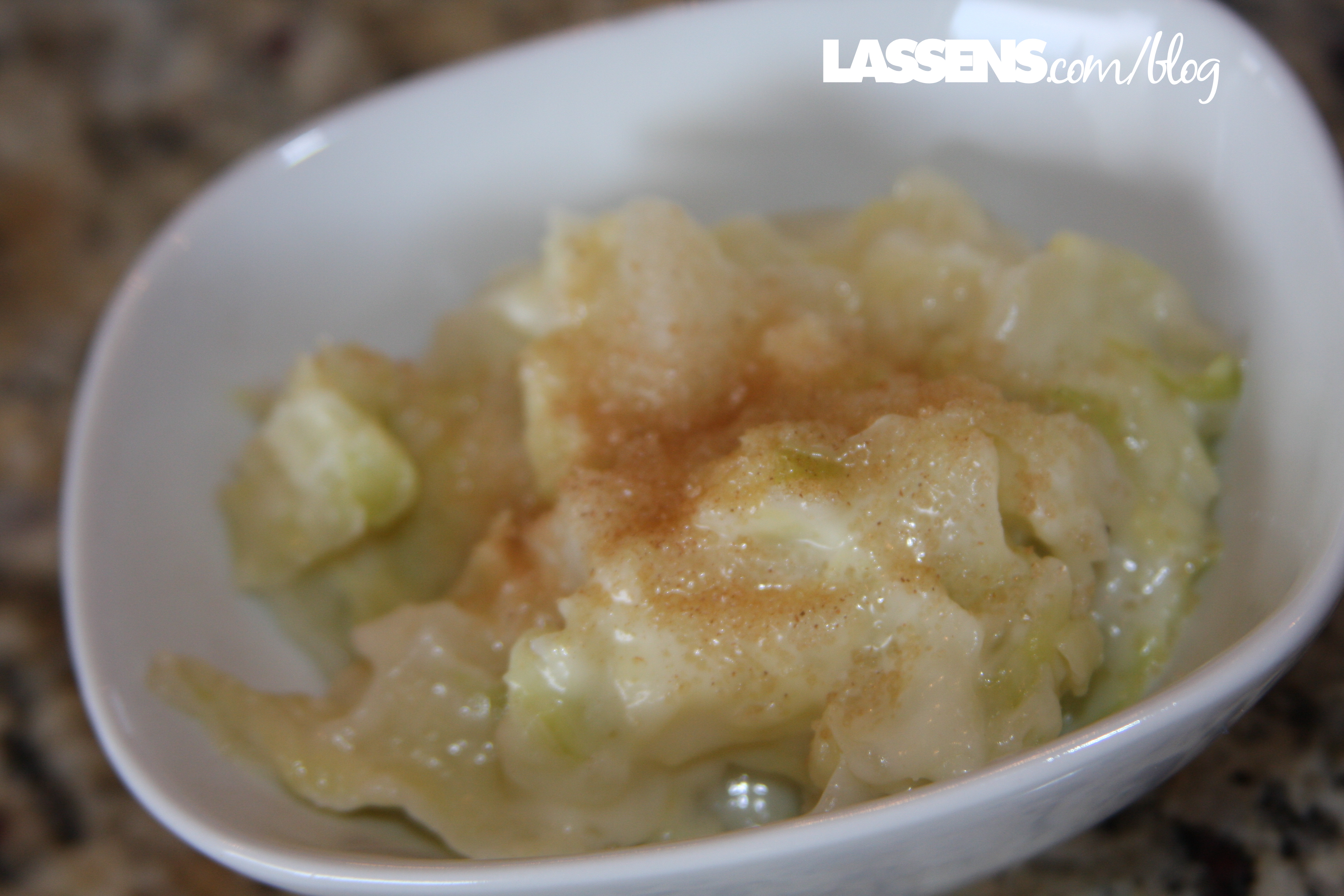 Cabbage is one of those nutritional unsung heroes — full of dietary fiber, vitamin C, K, and B6. It's also a great source of potassium, manganese, magnesium, copper, and folate, to name a few. It's versatile and delicious, too! The Danes use cabbage in many recipes, and this side dish is one of my favorites.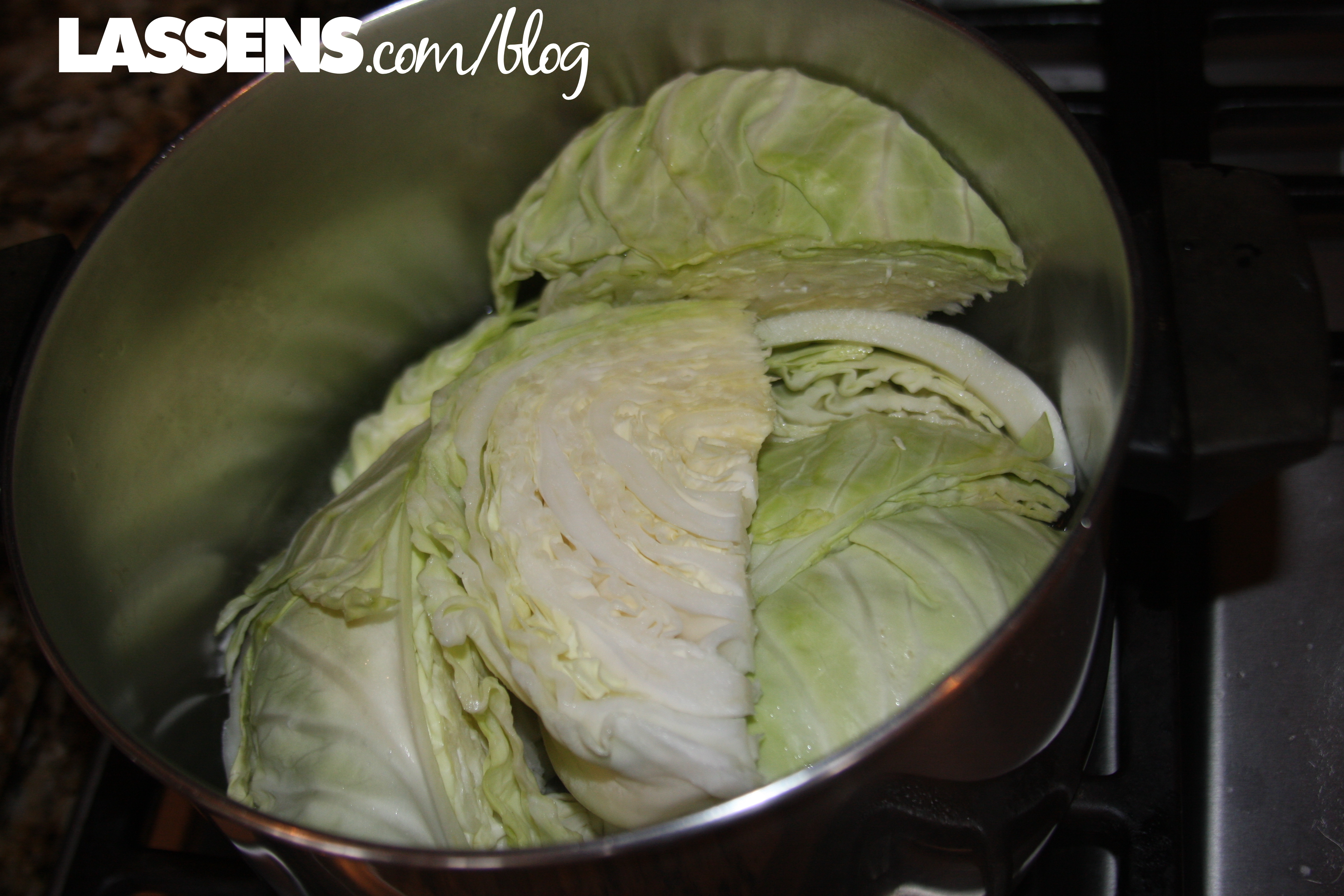 Danish Creamed Cabbage
Serves about 8
You'll Need:
1 head green cabbage (about 3 lbs)
4 TBSP butter
6 TBSP flour
3/4 cup milk
Reserved cabbage water, about 1/2 cup
salt and pepper to taste
Cinnamon sugar or nutmeg or cardamom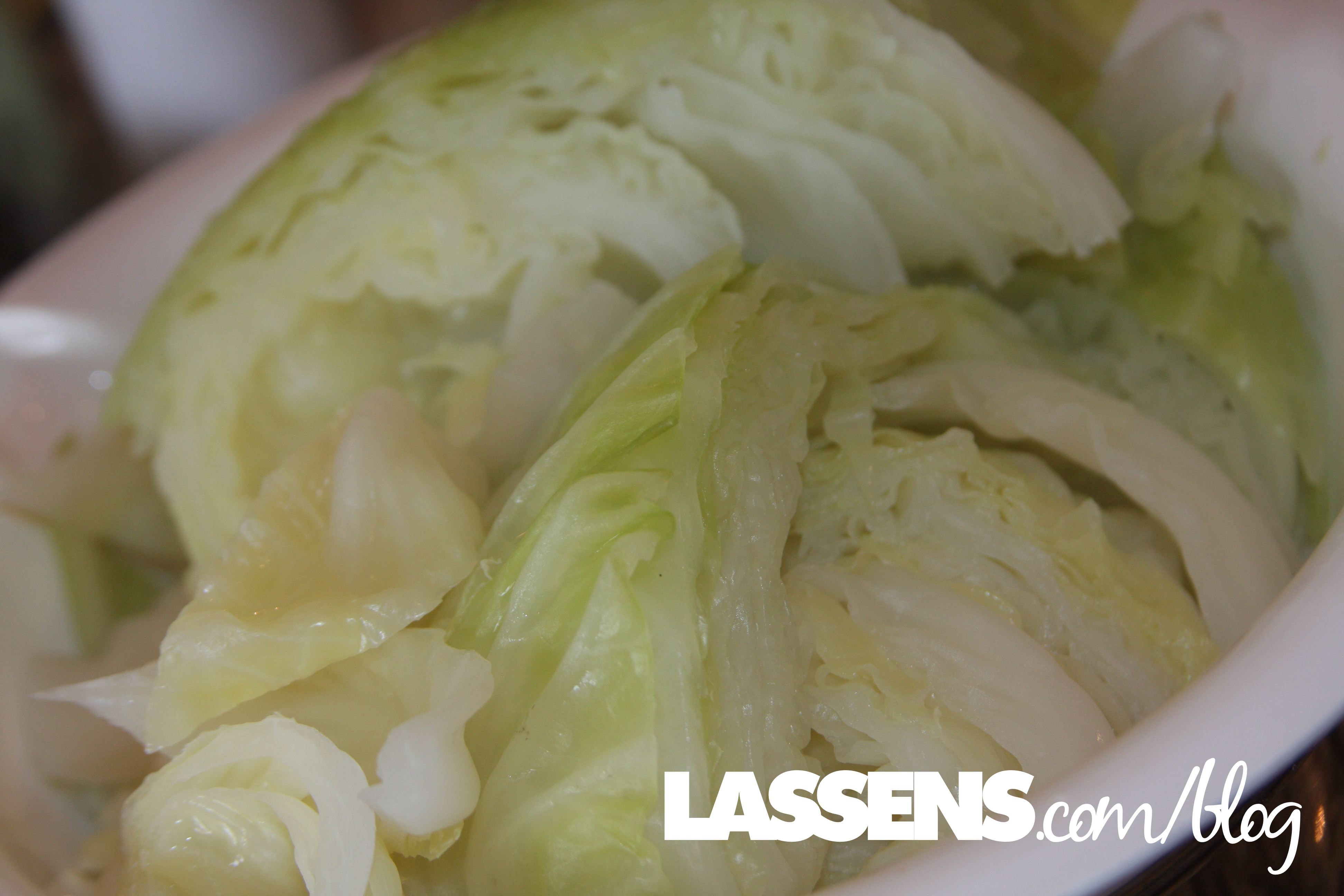 Instructions:
Wash cabbage head, cut in quarters, removing stalk
Cook in covered saucepan with 1″  salted water until tender
Drain, reserving water, then press out moisture ( I use a wooden spoon)
Chop and squeeze out more moisture
Make white sauce:

Melt butter, add flour and whisk
Add milk a little at a time and whisk until smooth
Add reserved cabbage water a little at at time until sauce is the right consistency, stirring constantly. You'll want to keep it a little on the thicker side, since the cabbage will give up some moisture
Season with salt and pepper to taste

Add cabbage to white sauce, stir to combine
Serve with cinnamon sugar to top ( the traditional Danish way) or salt and pepper. I've also seen some people sprinkle nutmeg or cardamom on top.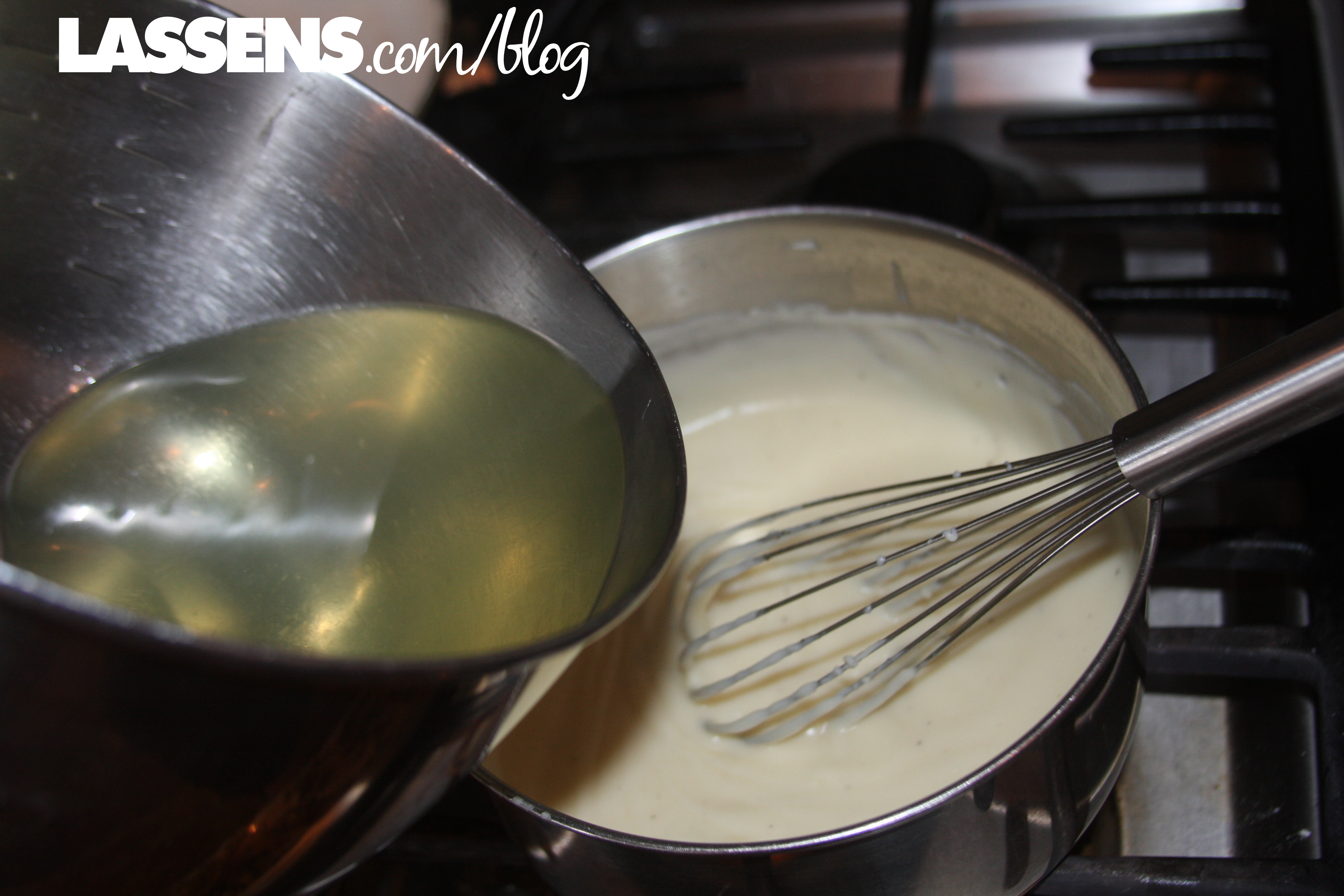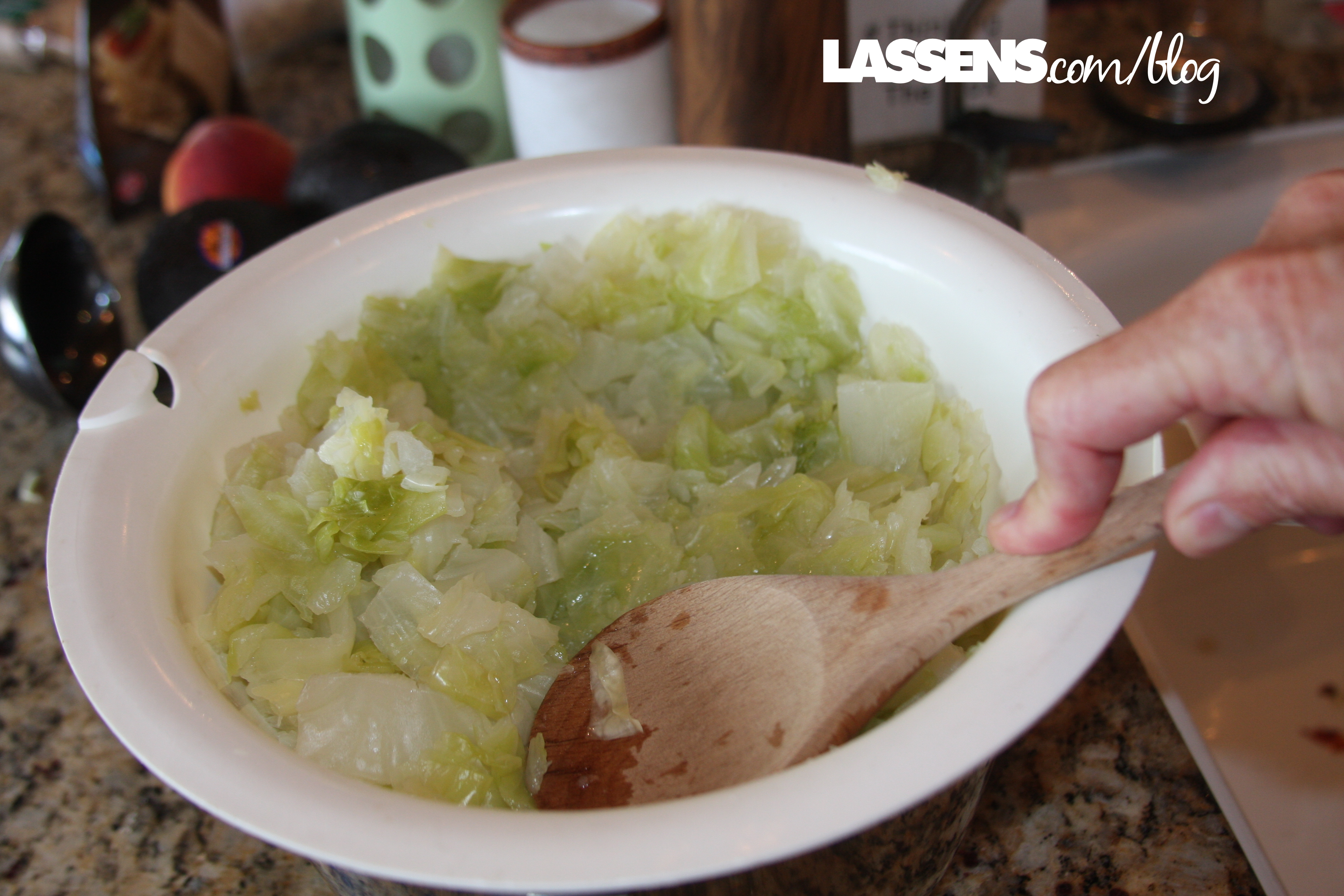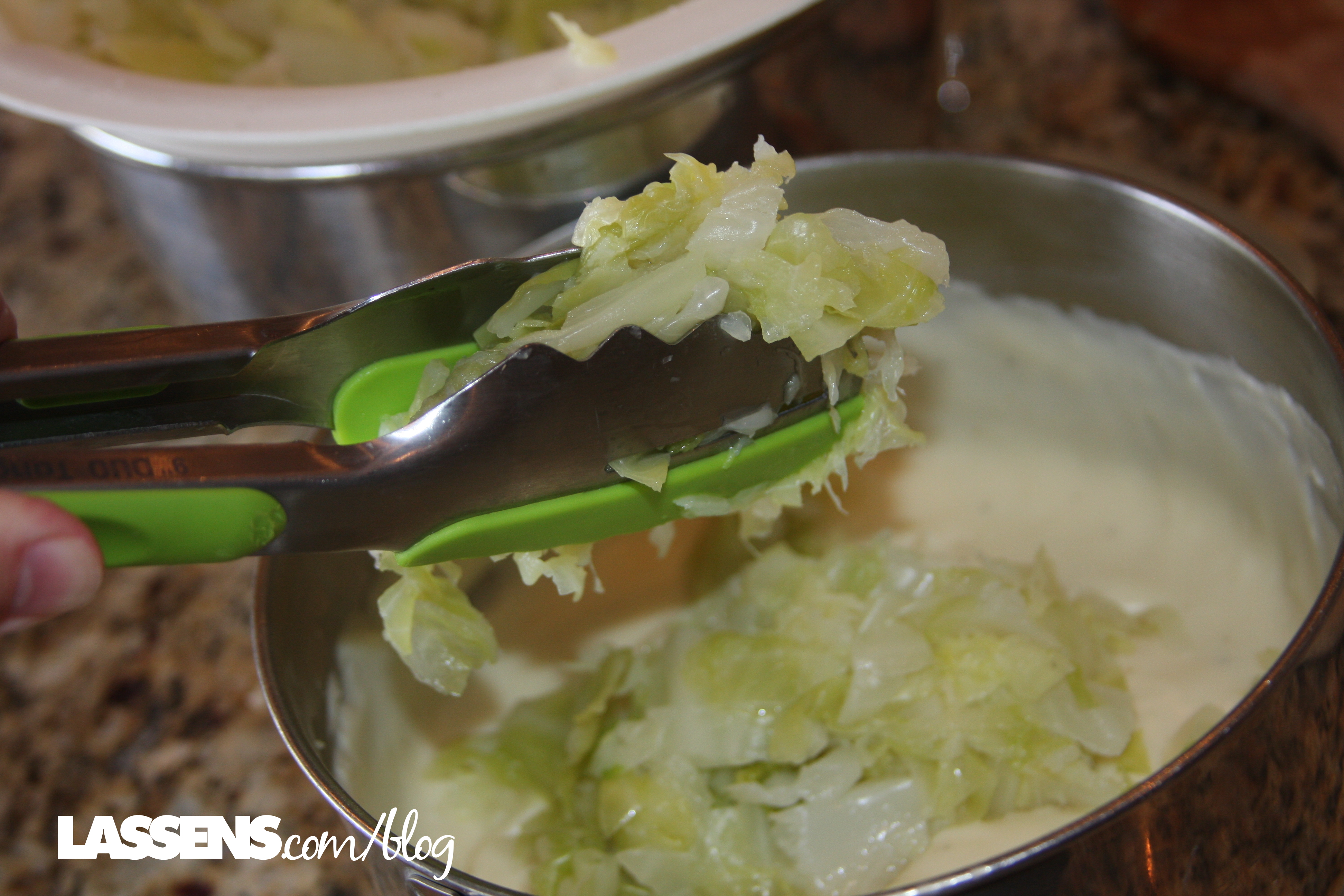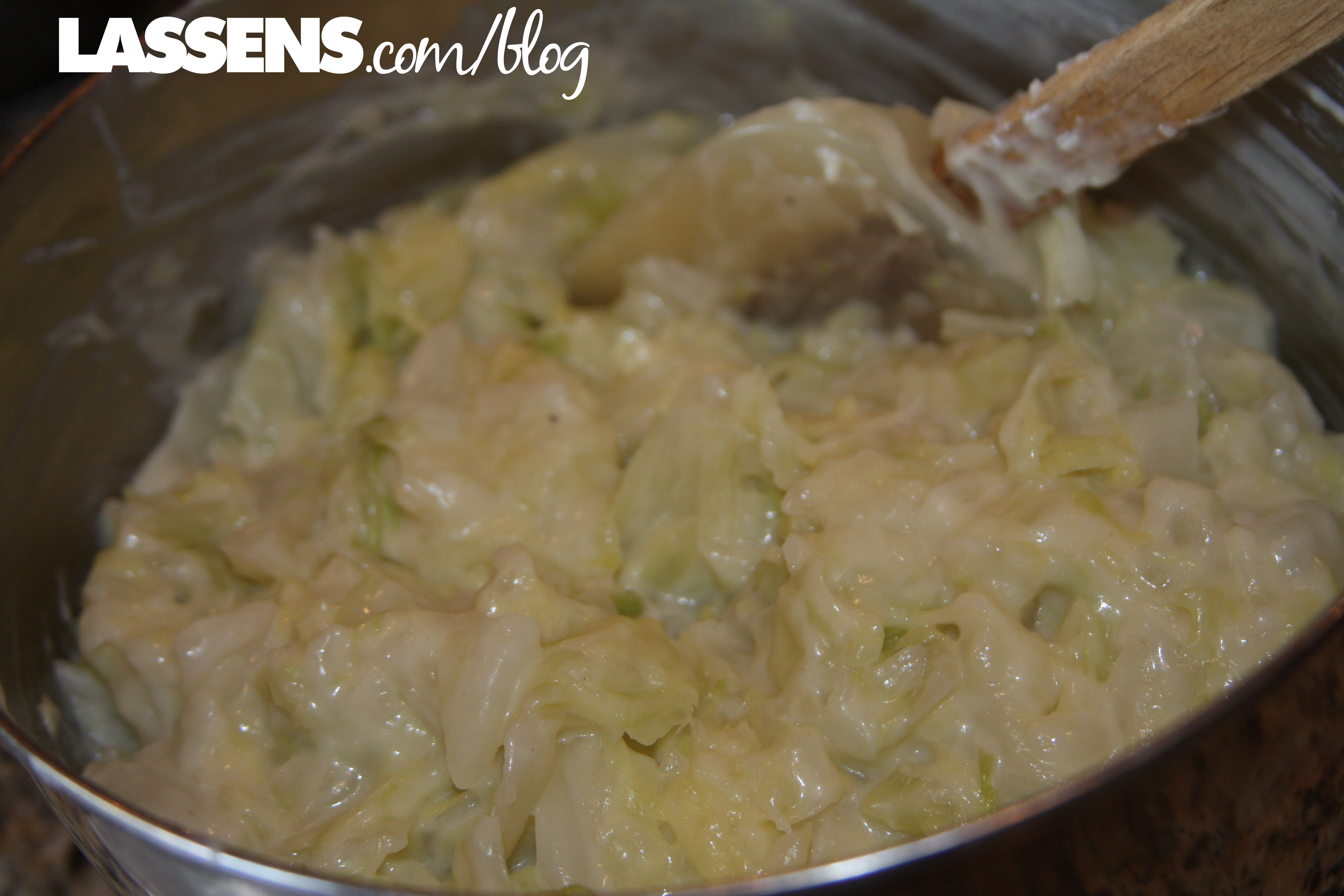 Enjoy!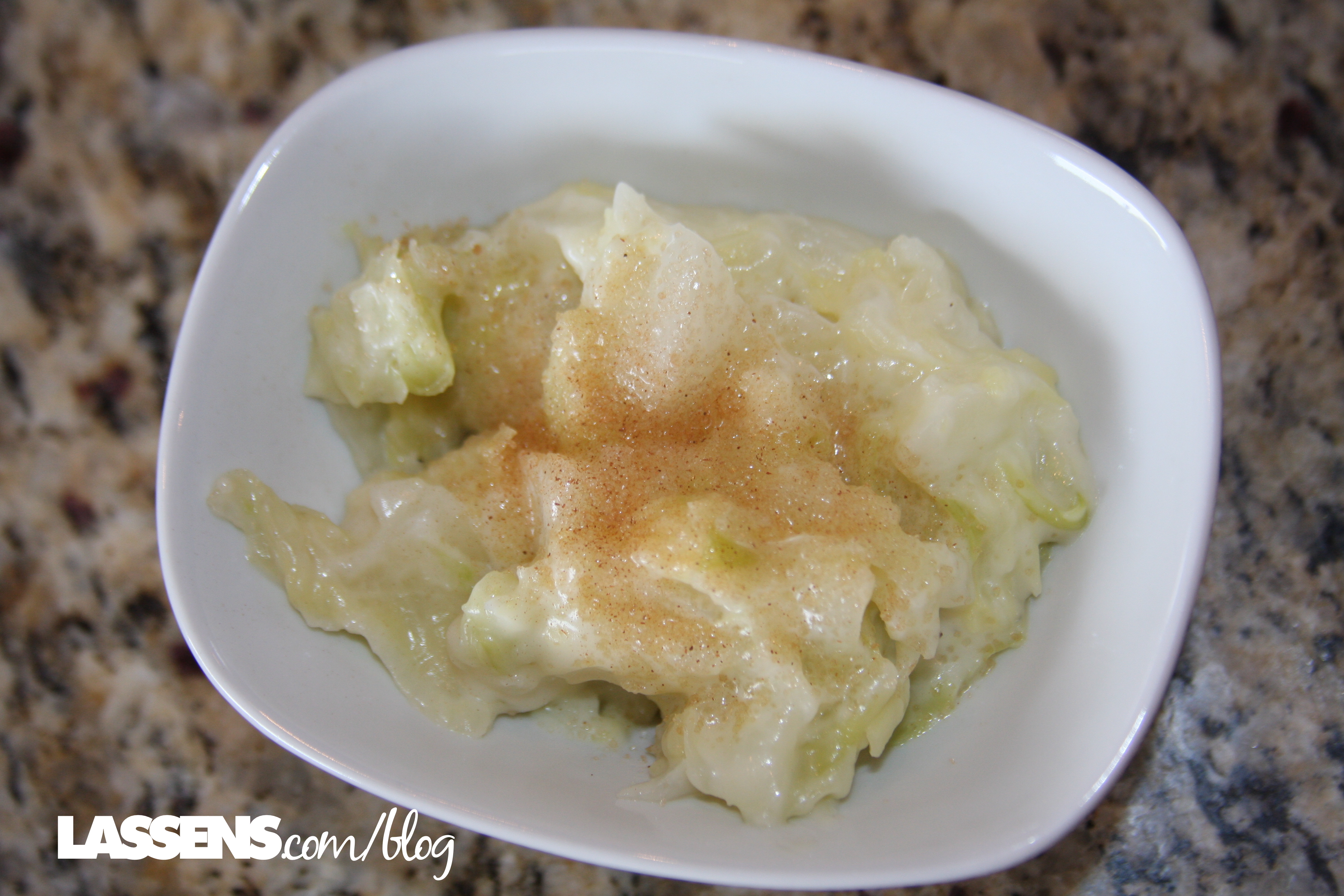 Love,
Lassen's