Brought to you by Yemetz Family Farms!
Lassen's is committed to supporting organic and local farmers, and that applies to how we source our bulk items as well. A case in point is our bulk almonds, grown in the Central Valley of California.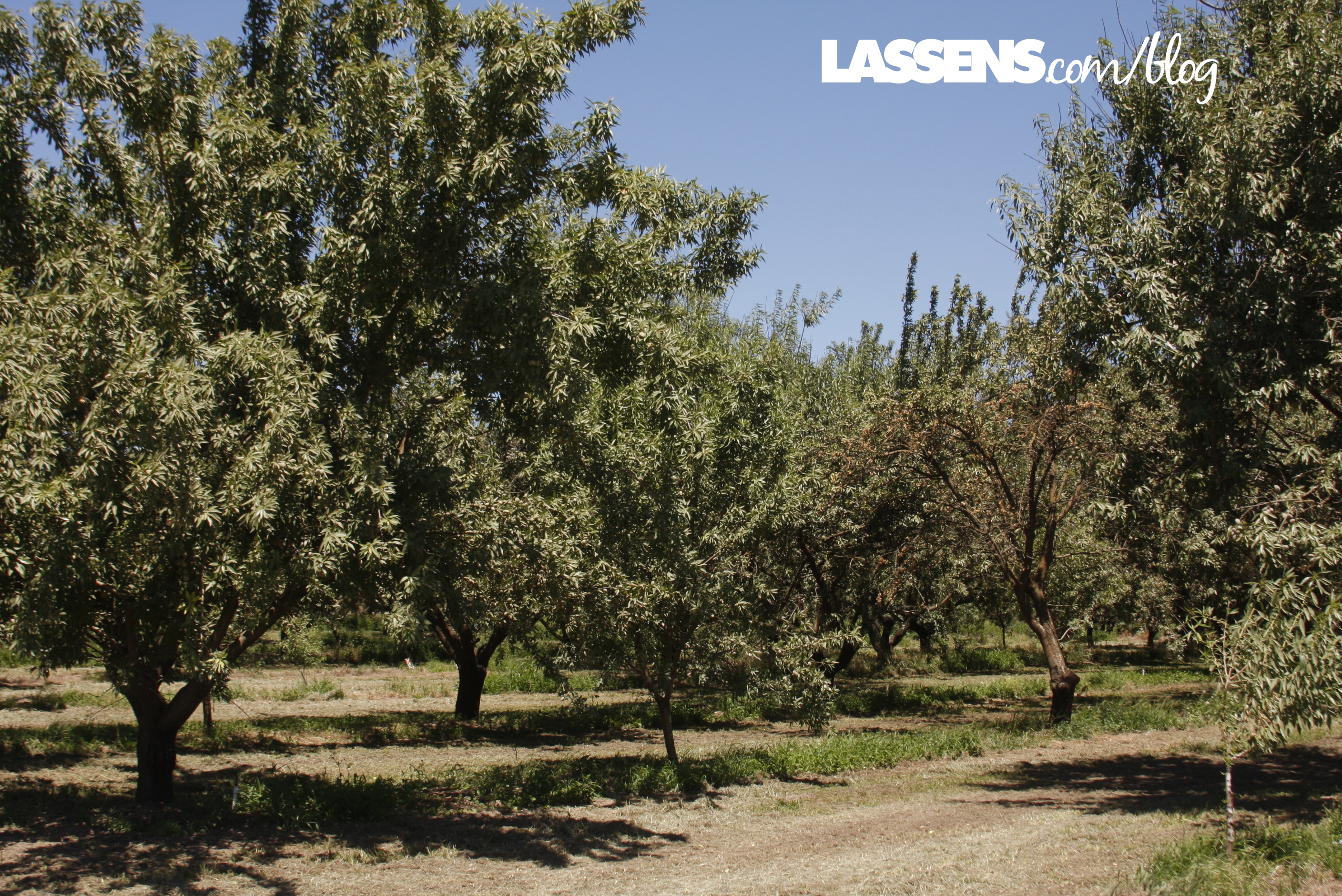 A few of weeks ago I visited George Yemetz at his almond grove just north of our Fresno store. It was easy to know when I was at his farm when I saw almond trees with green underbrush. Most of the almond groves have bare ground all around, indicating that toxic weed killers have been applied all around the base of the trees. But organic groves are easy to spot!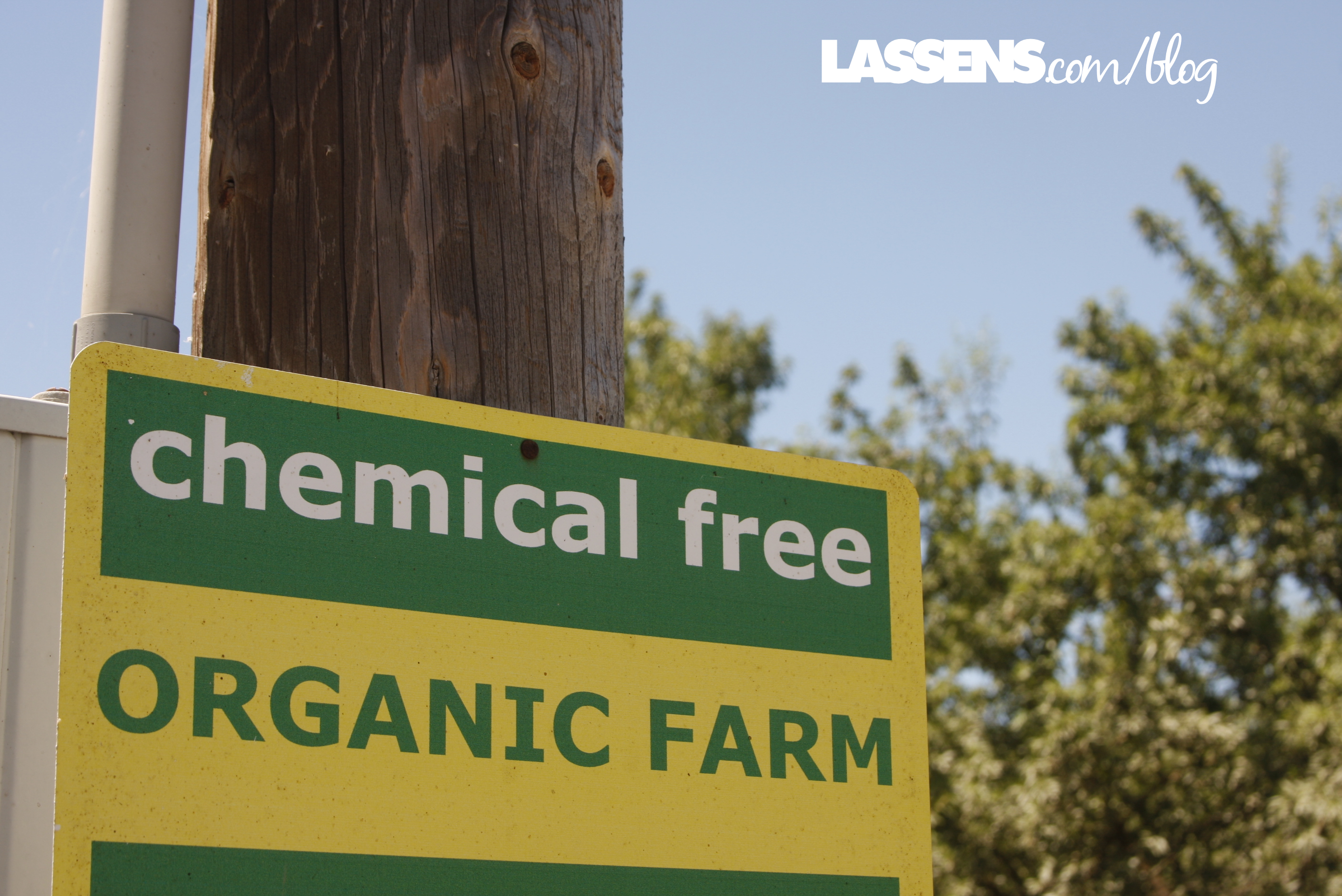 Producers and manufacturers usually have amazing stories, and George sure does! His parents and grandparents fled Stalin's Ukranian atrocities in the 1940's, and settled in the Los Angeles area, where George was raised. Ukraine was known as the Bread Basket of Europe, so they were watching for agricultural opportunities. They had gardens in LA and around 1980 when the chance to buy farmland in the Fresno area appeared, they jumped at it. George learned all he could on his family farm, and in 1997 bought 12 acres of untilled land. He had a mentor that encouraged him to farm organically, so right from the start his almonds have been grown organically and sustainably. He has expanded his acreage by another 11 acres, and has his eyes open to further expansion in the future.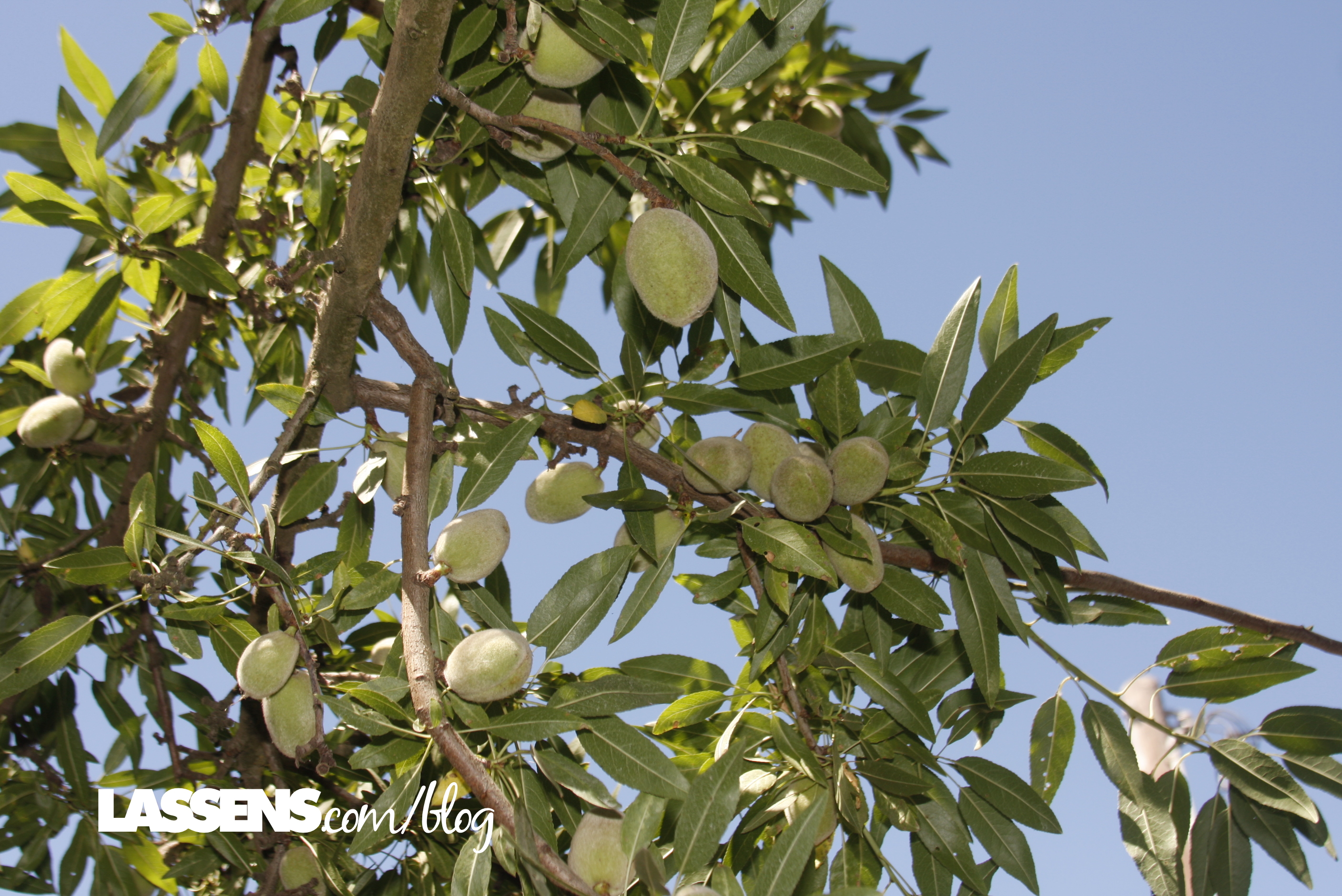 Almond trees live about 25-30 years, but don't produce for a few years after planting. George said it took five years before he was able to break even, and the 2008 recession was difficult. Add California's long drought into the mix, and needless to say it's been a challenging decade for farmers, including Yemetz Family Farm. But George has been able to keep his trees healthy through a strong soil ammedment program (using the manure from an organic chicken ranch nearby), and his own well water. The groves are mowed every three weeks which helps keep the soil around the trees healthy and cooled.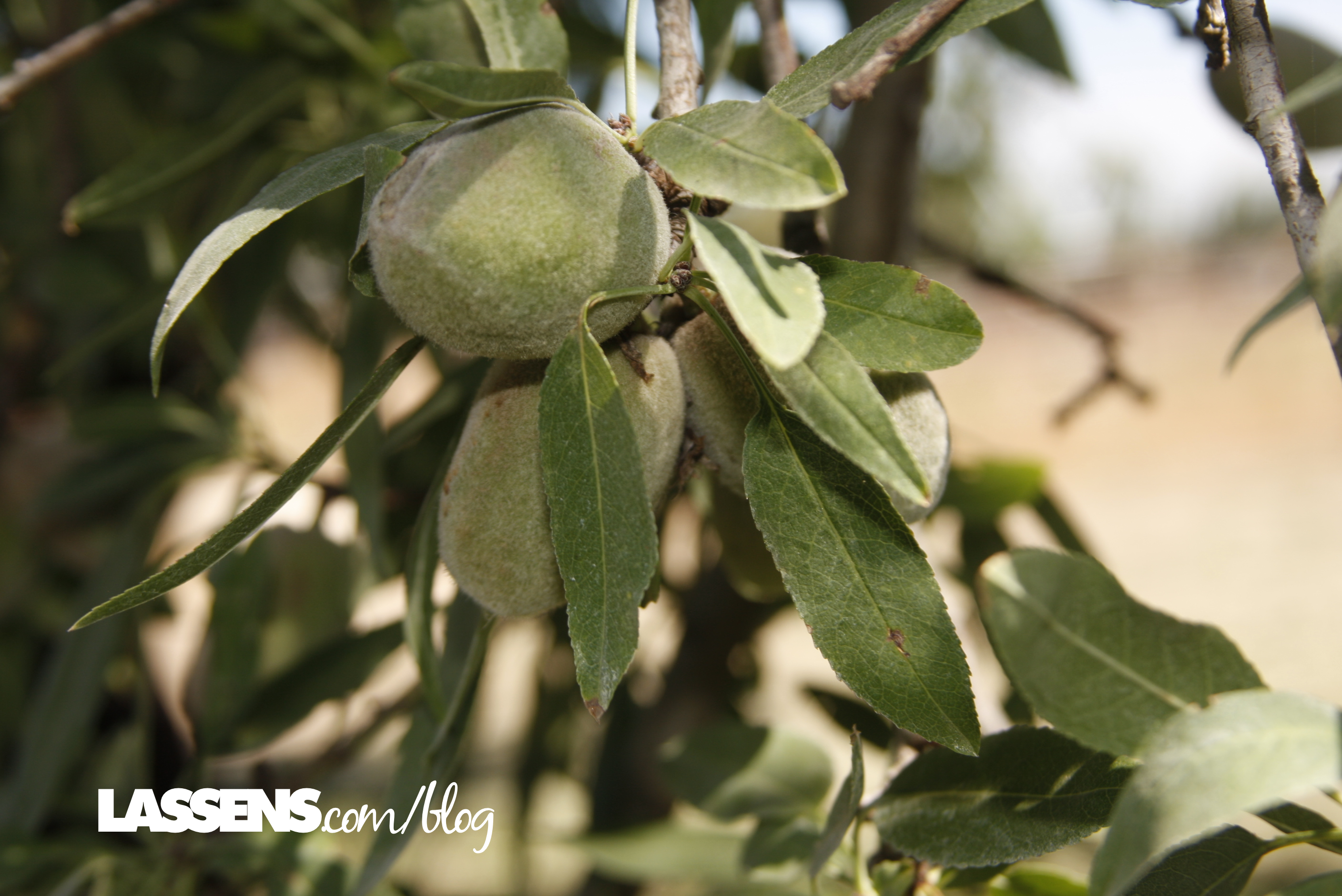 George grows two varieties of almonds — Carmel and Nonpareil. Nonpareil is the premier variety, but Carmel is harvested about a month later, making harvesting and processing more convenient. Both are wonderful almonds for all kinds of uses. Almonds are harvested by equipment that shakes the trees, then blowers and sweepers gather the almonds. They are processed by hulling and shelling, then these organic almonds are frozen to kill any moths or other pests. Yemetz almonds are never heated at all, so they are truly raw.
In about 2007 there was a big almond processing operation that had an problem with salmonella, so laws and regulations were put in place that require pasteurization of all almonds. Most organics use steam pasteurization, but conventional operations use chemicals (!!) to pasturize their almonds. Ick!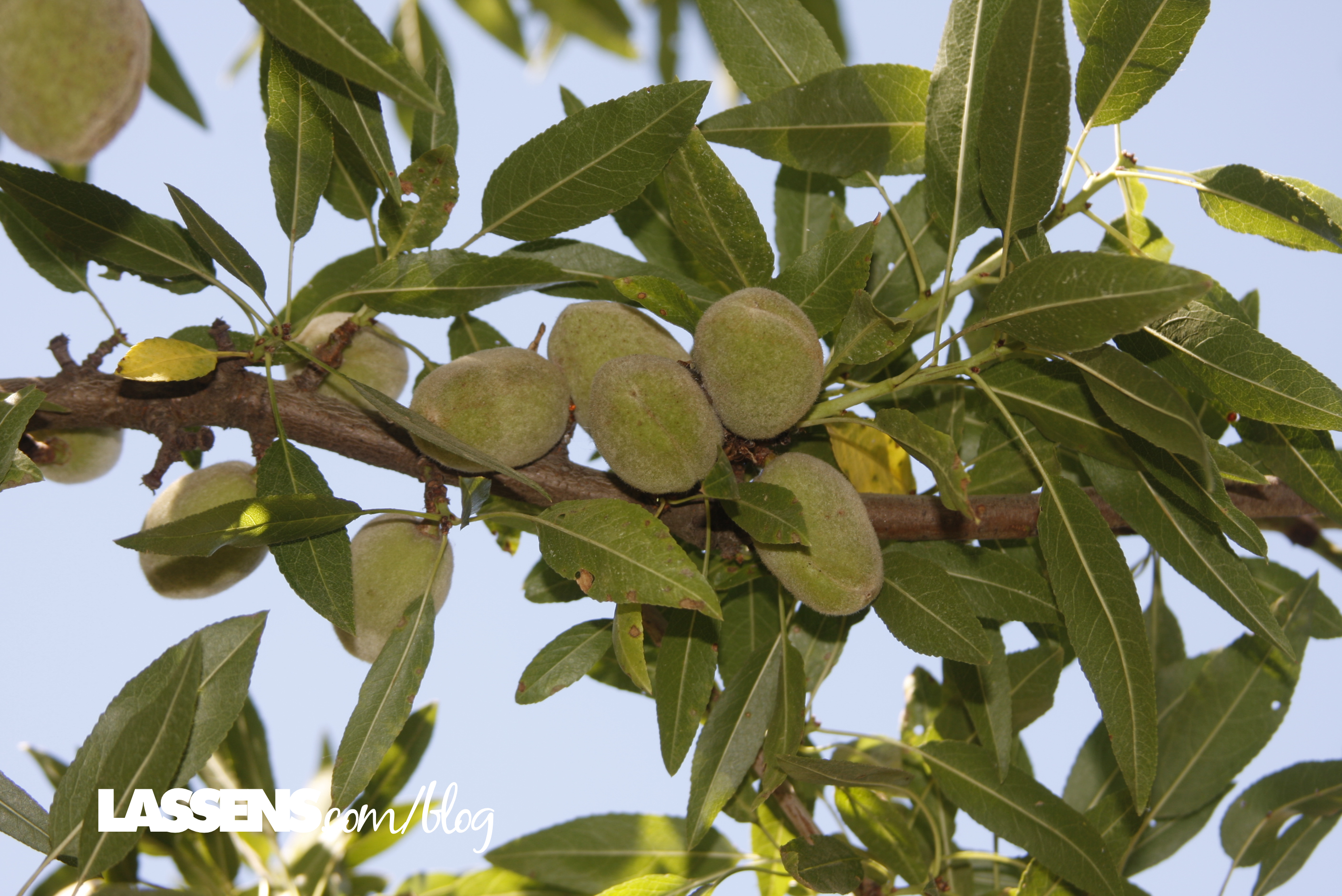 George is a true believer that we have a choice  — we can pay a bit more now for healthier, organic food, or we can pay the doctor later when our health suffers. It's certainly a belief that we at Lassen's share. We are proud to count on such a strong commitment from our farmers and producers to help us bring your family the Best of Everything Good!
Look for our beautiful bulk almonds and Lassen's brand Almond Butter, brought straight to you from Yemetz Family Farm!
Love,
Lassen's