There's a Big Difference in Aloe Vera Products!

The facts show Aloe Vera is among the top sellers of Super Foods & Herbs since 2009. Why? Because it works as a catalyst to improve absorption of daily foods and any supplements you may be taking to Super Charge your energy and your life!
Aloe vera's use can be traced back 6,000 years to early Egypt, where the plant was depicted on stone carvings. Known as the "plant of immortality," aloe was presented as a funeral gift to pharaohs.
Historically, aloe vera has been used for a variety of purposes, including treatment of wounds, hair loss, and hemorrhoids; it has also been used as a laxative.



Two substances from aloe vera, the clear gel and the yellow latex, are used in health products today. Aloe gel is primarily used topically (applied to the skin) as a remedy for skin conditions such as burns, frostbite, psoriasis, and cold sores, but it may also be taken orally (by mouth) for conditions including osteoarthritis, bowel diseases, and fever. Aloe latex is taken orally, usually for constipation.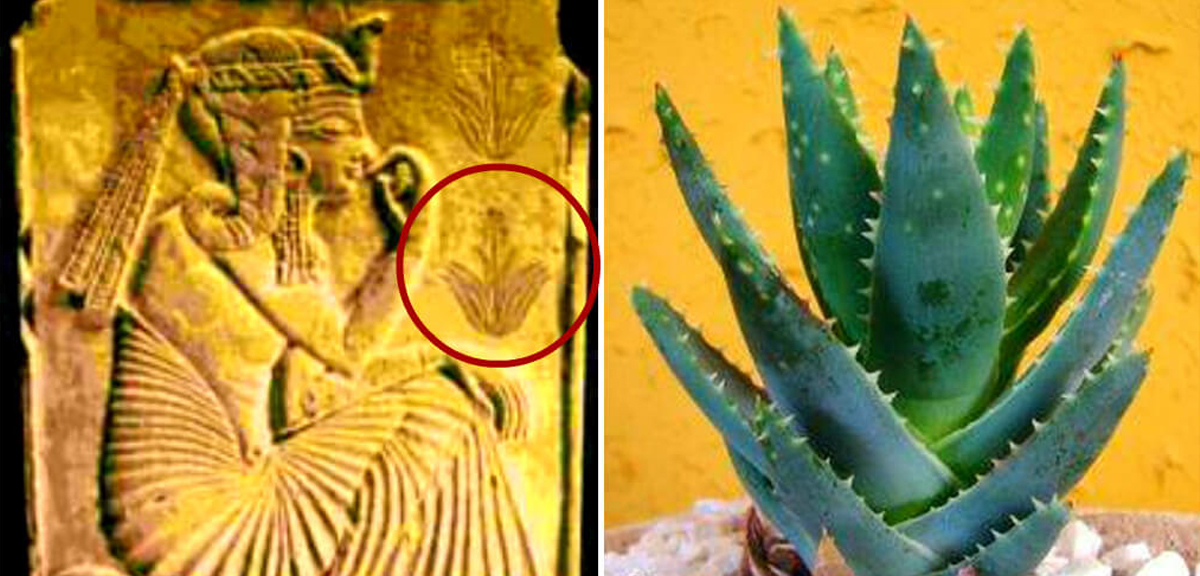 Why Aloe Life?
Aloe Life requires 25 lbs. of ORGANIC Whole Leaf Aloe Vera Leaves (CONCENTRATED) to produce every Quart which also includes the important YELLOW SAP the ancients wrote about thousands of years ago.
This one-of-a-kind Aloe is processed with care to not over-heat, over filter or dilutes the important PLANT ACTIVES (over 100). 3rd party testing shows Aloe Life contains the highest solids and actives of any other product line with Polysaccharides in the range of 80,000 – 400,000 Dalton required for Optimum Body Wellness during cold season and throughout the entire year.
Many people living with reduced immunity take 3-4 oz. of Aloe Life juices or tablets and are very happy with the results. Daily maintenance and Auto-Immune support is just the 1 – 2 oz. or daily suggested amounts for wellness.
Anthraquinones are found in the bitter yellow sap and support Daily Regularity, Immunity and contains five natural Anti-Inflammatory agents responsible for pain relief and soothing skin for First Aid. Great with Allergies too! Also, Saponins are potent infection fighters both topically and internally for extra immune support factors. Growth factors called Gibberellins are supportive for new skin renewal and collagen repair.
The Special Nutrition and Phytonutrients together support all the pathways of the body for hundreds of applications for wellness.
Aloe Life products


Topical Skin Gel – Ultimate Skin Treatment is effective for sunburns and burns of every kind besides the only product to be successful in a Diabetic Wound Study in 1997, for every ulcer stage I – IV. Troubled skin from head to toe, athletes, chefs, gardeners, adventurists and even brushing one's teeth plus scalp and hair makes Skin Gel the most versatile sought after product worldwide.
Aloe Mist Spray gives a fast First Aid application, and very refreshing for a morning beauty regimen as an astringent followed by your favorite lotion perhaps Aloe Life's famous Face & Body Lotion made for sensitive and troubled skin.
Face & Body Lotion is a favorite and the natural ingredients; Macadamia Nut Oil, Jojoba Oil and Safflower Oil (high in Vitamin E), Chamomile Extract with Vitamin A, C and E plus Lanolin in a base of Whole Leaf Aloe Vera, not water. This allows for less application and better absorption of the oils and nutrients deeper into the skin for moisturizing. Less application on the whole body and will not plug pores as with waxes. No heavy fragrance only a very pleasant natural Grapefruit scent both men and women enjoy.
Personal Gel Moisturizer is also a favorite for healthy lubricating and a gentle gel for sensitive skin. Supports dry and chaffing skin to include; underarms, body chaffing, post-delivery, sensitive head and scalp dryness, baby cradle cap and post-menopausal dry skin. Feels like silk on the skin and sexually active adults love the gentle inner gel Aloe Vera (less astringent than Skin Gel), Calendula extract, and Vitamin A, E and the mineral Zinc renewal aspects.
Body Heat Athletic & Sports Lotion works fast to soothe and support sore muscles, joints, and injury. A favorite with seniors, athletes and older children that desire relief from outdoors or just daily life's tensions including; sports, muscle strain, chronic injury and more. The safe ingredients of Whole Leaf Aloe Vera juice base, MSM ( a sulfur compound), Menthol, Arnica, White Nettle and Horse Chestnut with just the right amount of natural Vanilla scent is a very effective product sold since 1991.
ALOE GOLD – WHOLE LEAF ALOE VERA JUICE CONCENTRATE
ALOE GOLD TABLETS
CHERRY BERRY – WHOLE LEAF ALOE VERA JUICE CONCENTRATE
ORANGE PAPAYA – WHOLE LEAF ALOE VERA JUICE CONCENTRATE
STOMACH PLUS FORMULA
DETOX PLUS FORMULA
FIBERMATE HEALTHY NATURAL STOOL SOFTENER
HEALTHY & SLIM DAILY GREENS POWDER AND TABLETS
SKIN GEL – ULTIMATE SKIN TREATMENT
SG ALOE MIST SPRAY
FACE & BODY LOTION
LEG GEL
PERSONAL GEL – INTIMATE MOISTURIZER
BODY HEAT VANILLA RUB – ULTIMATE ALOE SPORTS LOTION
HERBAL ALOE EAR WASH
ANIMAL ALOE – HERBAL SKIN TREATMENT
THE BEST ORGANIC ALOE VERA PRODUCTS FOR OVER 25 YEARS!