King of Kiwi, that is!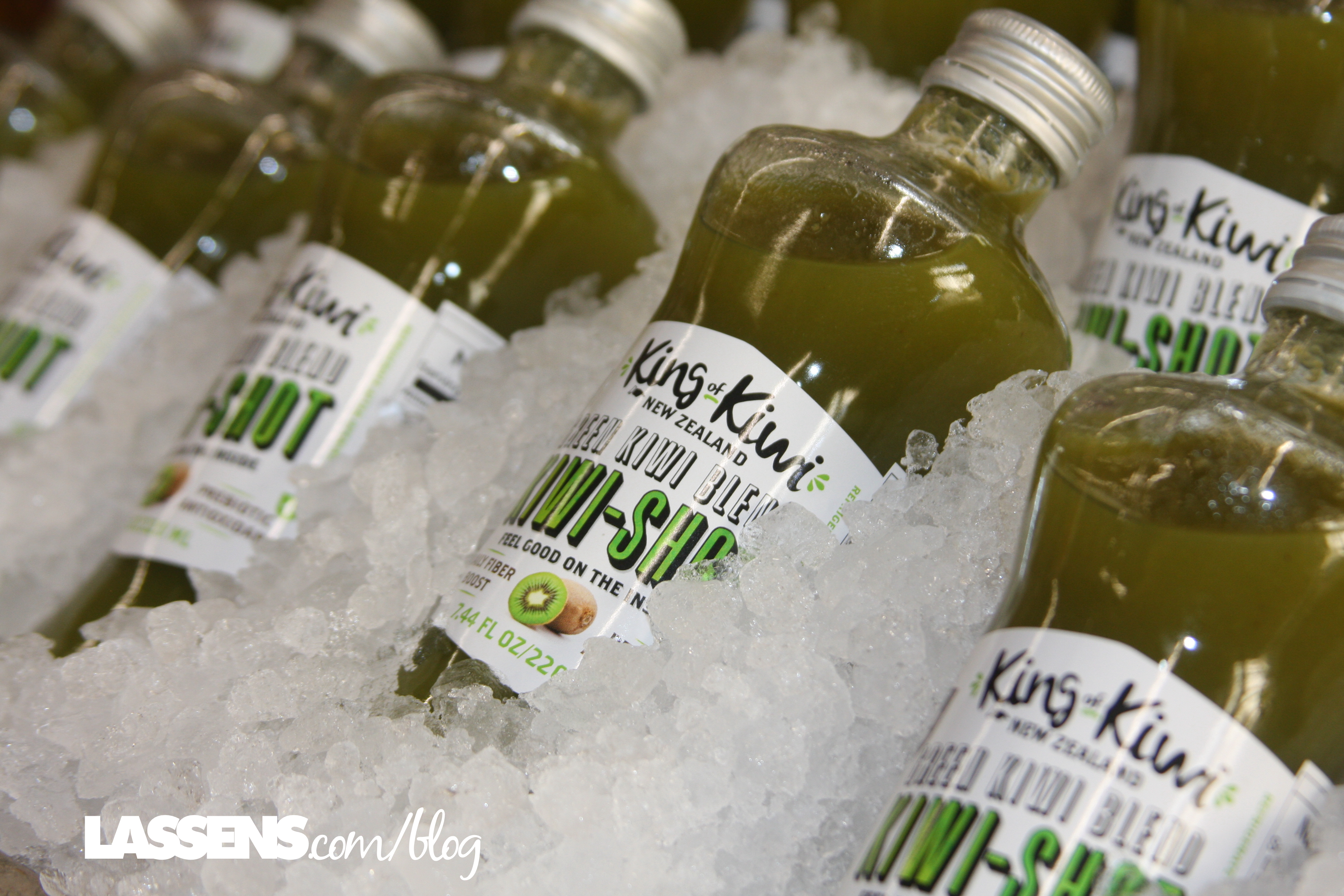 Glenn was on a quest — a quest to create a healthy, convenient, and shelf-stable drink. He loves juices, but the sugar level is high. He also hates the sugar spike that goes with drinking fruit juices, which always ends with a crash.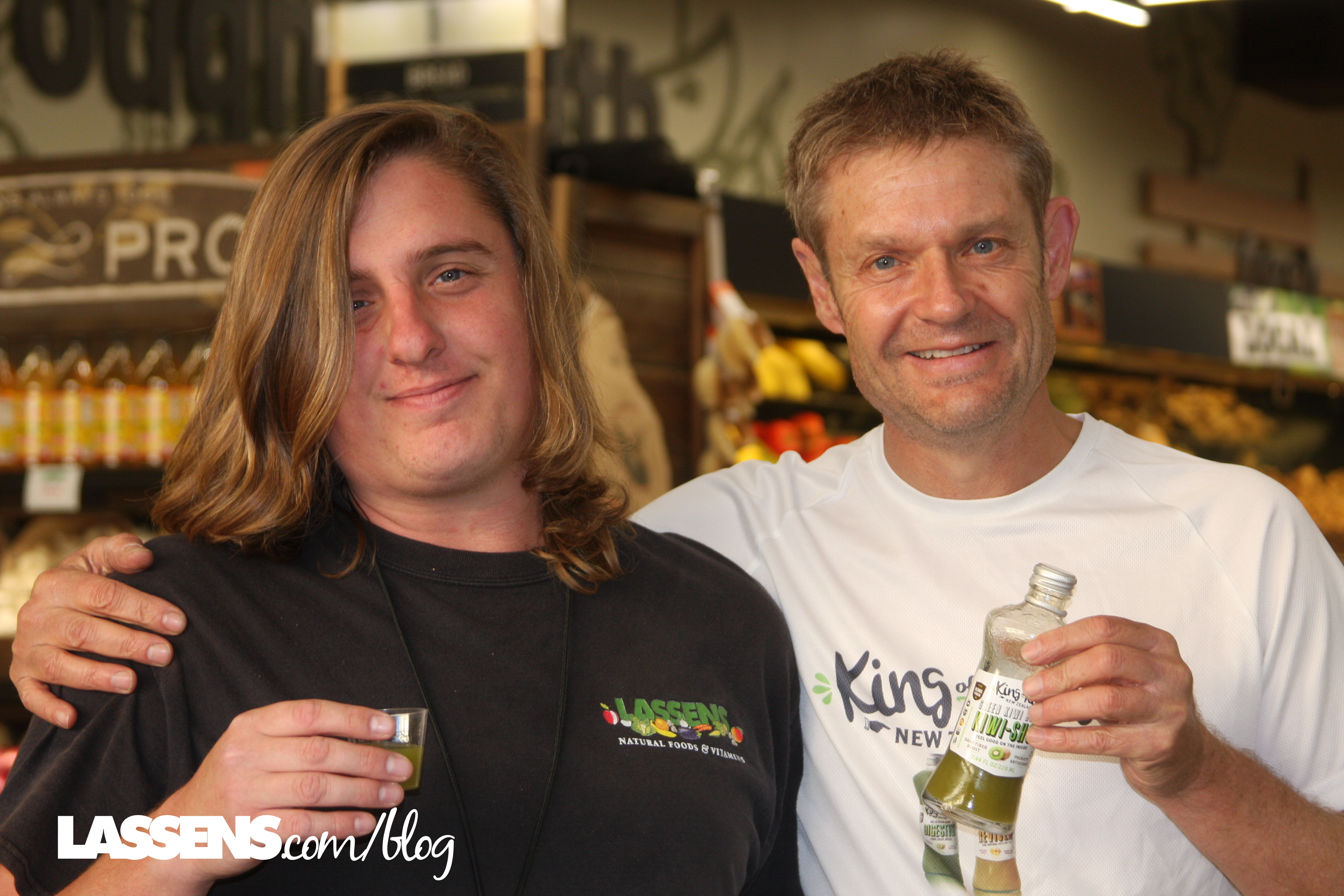 He didn't have to look far, since he is from New Zealand, and Kiwi Fruit is abundant and delicious. Kiwi is a unique little fruit, with more vitamin C than oranges, more potassium than bananas, and more vitamin E than an avocado. It also has a healthy dose of pre-biotics and fiber. This combination has a sustained energy release over a number of hours rather than the sugar spike of standard fruit juices.
Did you know there is a yellow variety of Kiwi?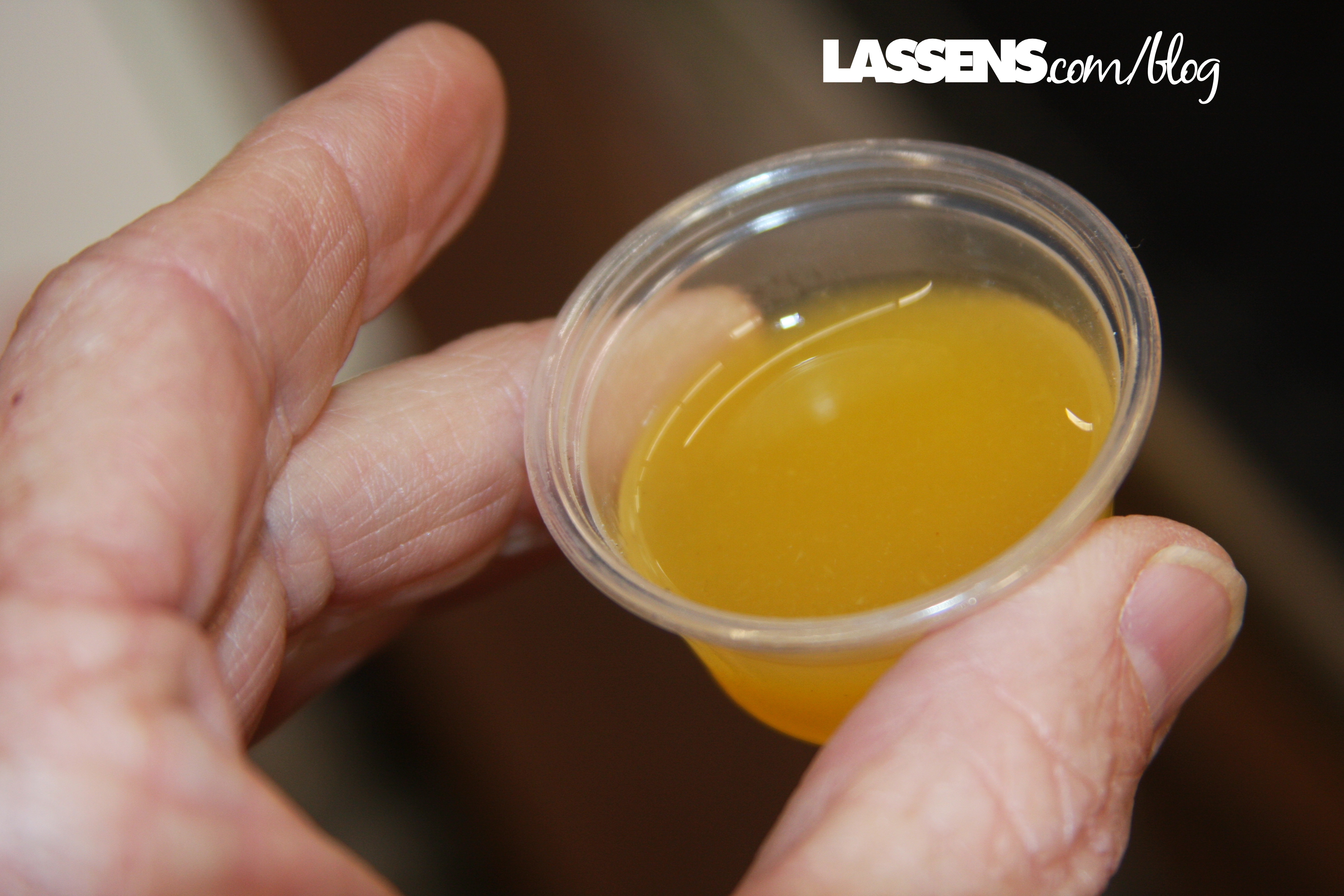 So Glenn experimented with the Kiwi Fruit, and found a way to blend four Kiwi Fruits (peeled and pureed), with a little pear juice, into a terrific 7.4 oz drink. It has 100% of the Daily Recommended Dose of Vitamin C, and 15% of the fiber. The Green Kiwi Drink, Digestive, is packed with fiber and probiotics for digestion.
The Yellow Kiwi Drink, Reviver, is perfect for a mid-day pick-me-up without the sugar spike and crash.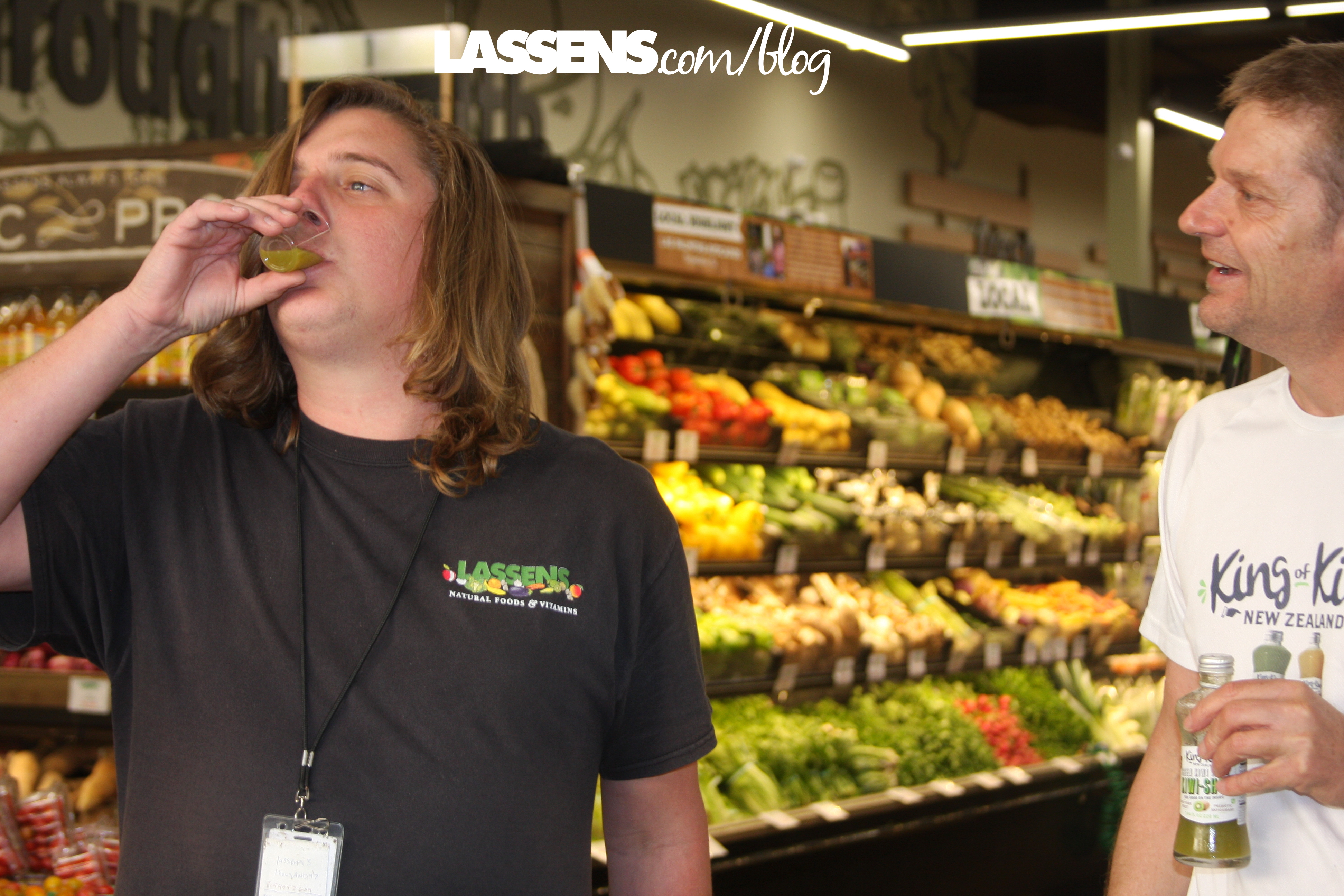 Glenn came to California last month and we got the chance to visit, and well as sample his drinks. Here is Kyle in our Thousand Oaks store giving it a try!


And Lindsey Kerns (Malibu Mama Loves FB: /MalibuMamaLoves Instagram and Twitter: @MalibuMamaLoves) stopped by with her kids to give the King of Kiwi a try!
Thanks, Glenn!
Pick up some King of Kiwi juice next time you're in Lassen's! We're proud to feature this cool product!
Here's a link to Glenn's YouTube Video