Dipping Oils and Flavored Vinegar
Written by Gayle
These gifts for foodies are so much fun to make and give! The vinegar takes about a month for the flavors to "marry", so be sure to let your loved one know before they pop it open for a tasty salad!
Flavored Vinegar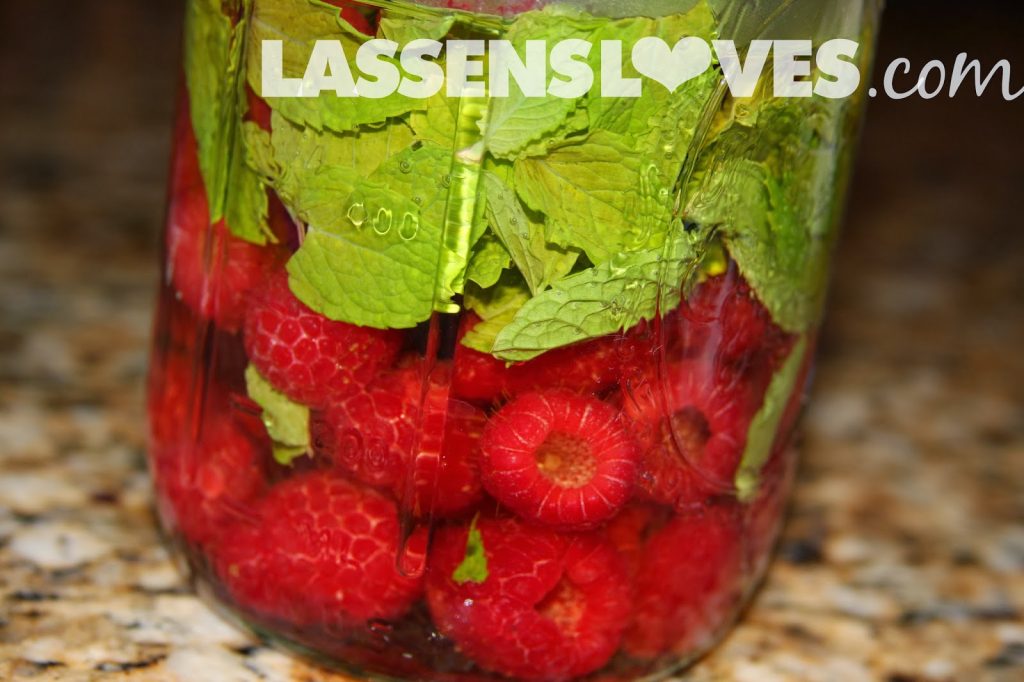 Place your chosen flavorings in a quart-sized jar. For these three, I used
Raspberries and fresh mint leaves (I used champagne vinegar)
Slices of lemon peel, sliced garlic cloves, chopped fresh rosemary (I used white wine vinegar)
Fresh cranberries (I used rice vinegar)
Pour the vinegar over the items into the jars. Cover with a non-metal lid (or put a piece of plastic wrap between the lid and the jar). Refrigerate for about three to four weeks, swirling it around every day.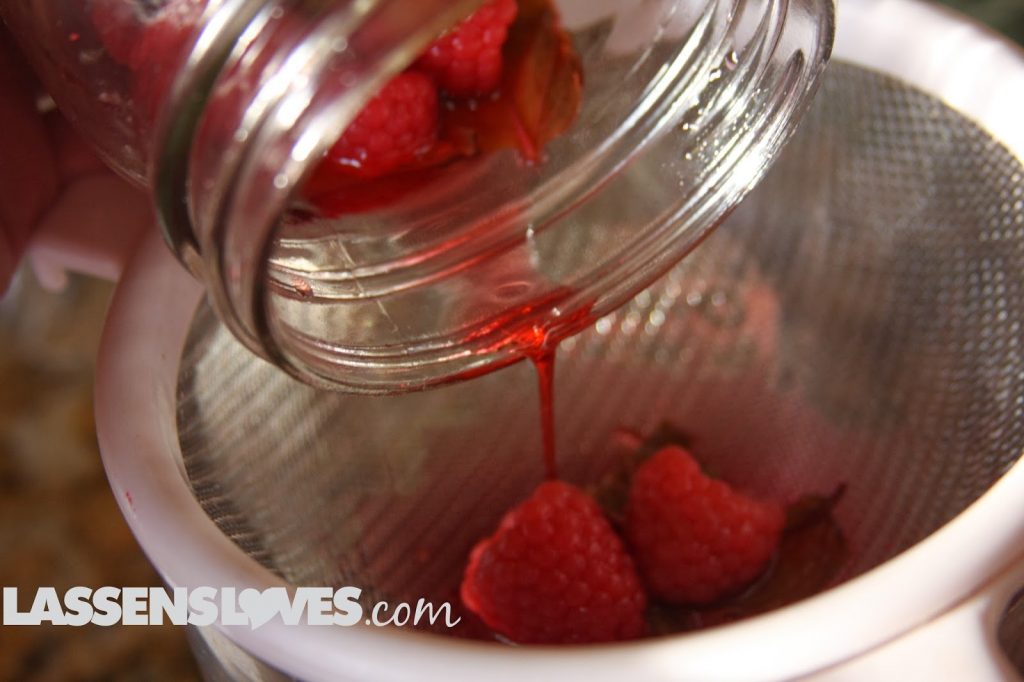 After a month or so, pour the contents through a strainer and then into your chosen bottles (with a funnel). Add a gift tag (mine were just printable business cards that I got at an office supply store) with a ribbon. Viola!
Italian Sun-Dried Tomato Dipping Oil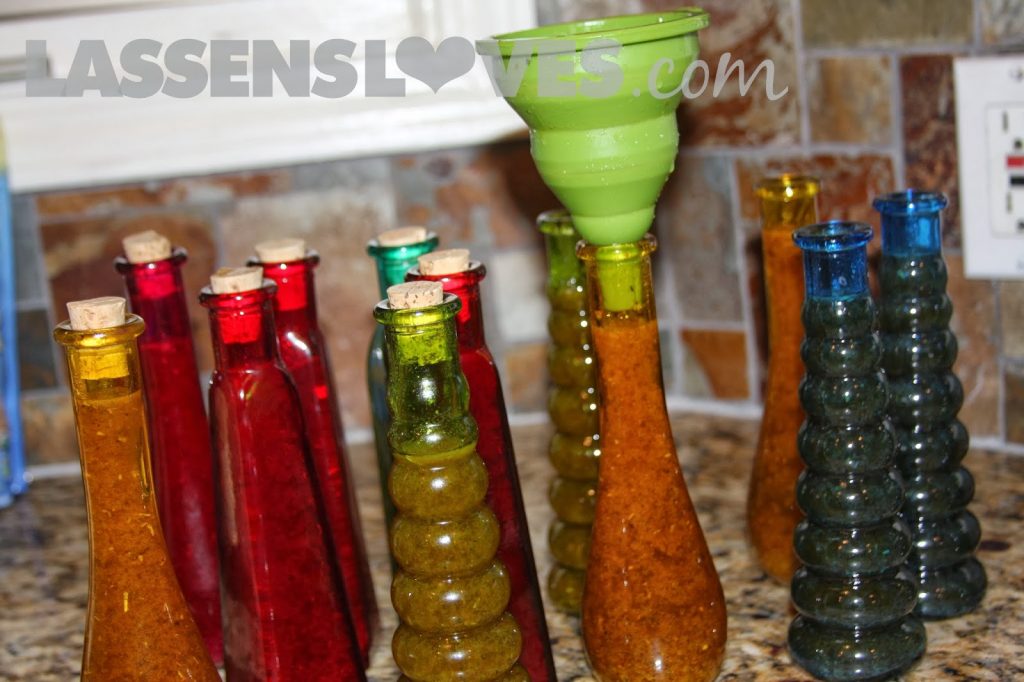 I love to use dipping oil on bread when we eat Italian food. Here's a simple recipe to do it yourself!
1/4 tsp each dried italian herbs–basil, thyme, oregano, rosemary
1 TBSP chopped sun-dried tomato (the kind that is packed in oil)
2 cloves minced garlic
1/2 tsp salt
1/4 tsp freshly-ground pepper
1/2 TBSP chopped fresh organic parsley
3 TBSP grated organic parmesan cheese
2 cups Organic Extra-virgin Olive Oil
In a small pan, heat 1/4 cup of olive oil. add the herbs and the garlic, and just heat until softened.
Remove from the heat and let cool. Add the rest of the ingredients and the rest of the oil and then blend well. Pour into a bottle and allow to sit for several hours before serving. You can pour into gift bottles and spread a bit of your kitchen magic around to your friends and family! These should be used within about a week, or kept in the refrigerator.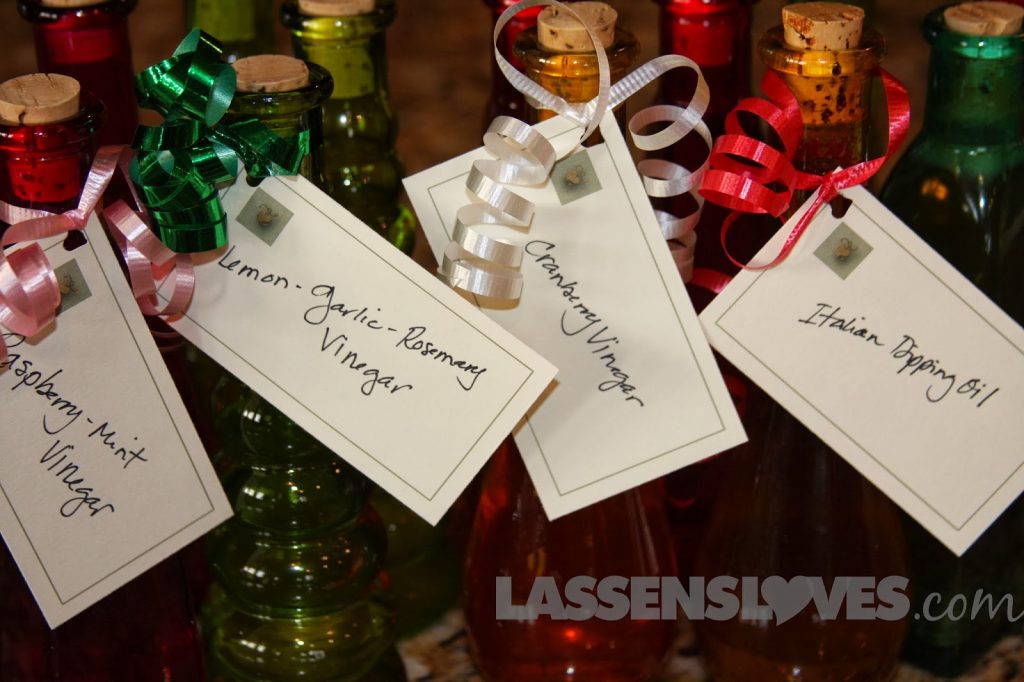 Happy gift-giving from Lassen's!
Follow us on: Twitter — Instagram — Facebook — Pinterest