Make it Your Way!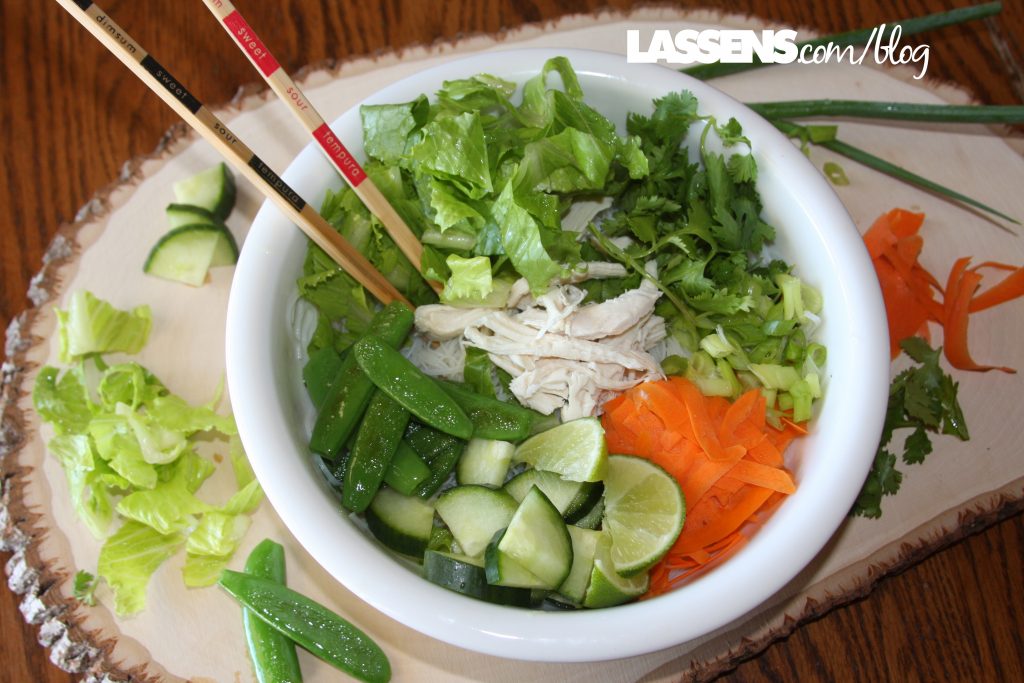 One of the easiest — and most fun — meals is a Noodle Bowl. Popular in many different varieties, I love to make and eat them. I also love the way I can toss just about anything that I have in my refrigerator into my noodle bowl and change the experience! This recipe is more savory than some that I have eaten, but I like the kick of the lime juice and vinegar. If you want to cut down on the acid, just leave out the vinegar and add an extra teaspoon of agave nectar.
If you are looking for a great entertaining menu, a Noodle Bowl Bar could satisfy all of your friends or family! So let's get cooking!
Noodle Bowls
Serves 3-4
You'll Need:
1 lb rice or other noodles, cooked per package directions, drained and rinsed in cool water. Set aside.
Sauce — whisk all until blended, set aside:

1/2 cup freshly squeezed organic lime juice
2 TBSP sesame oil
2 TBSP fish sauce
2 TBSP rice wine vinegar
1 tsp agave nectar (optional)
1 tsp sriracha sauce, or to taste (optional)
1/2 tsp salt, or to taste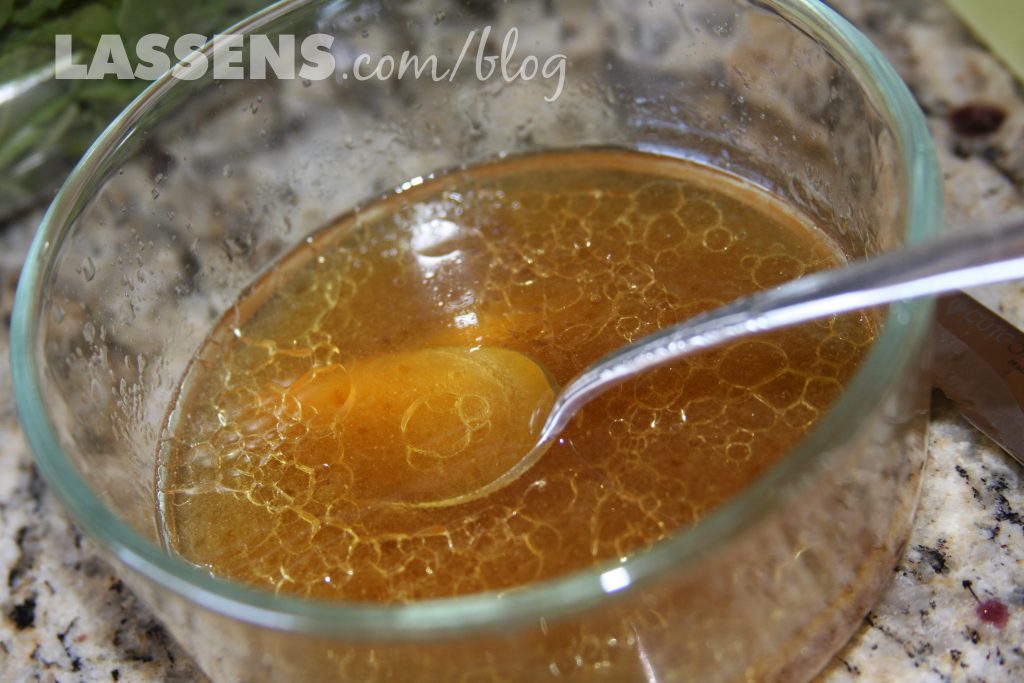 Toppings — choose as much as you'd like of any or all of the following:

shredded roasted or poached chicken, beef, pork, or shrimp
diced tofu
diced organic cucumber
diced organic tomato
shredded organic carrots
chopped organic jalapeño pepper
slivered organic green onion
chopped organic cilantro
chopped organic romaine lettuce
sautéed organic sugar snap peas
chopped roasted and salted peanuts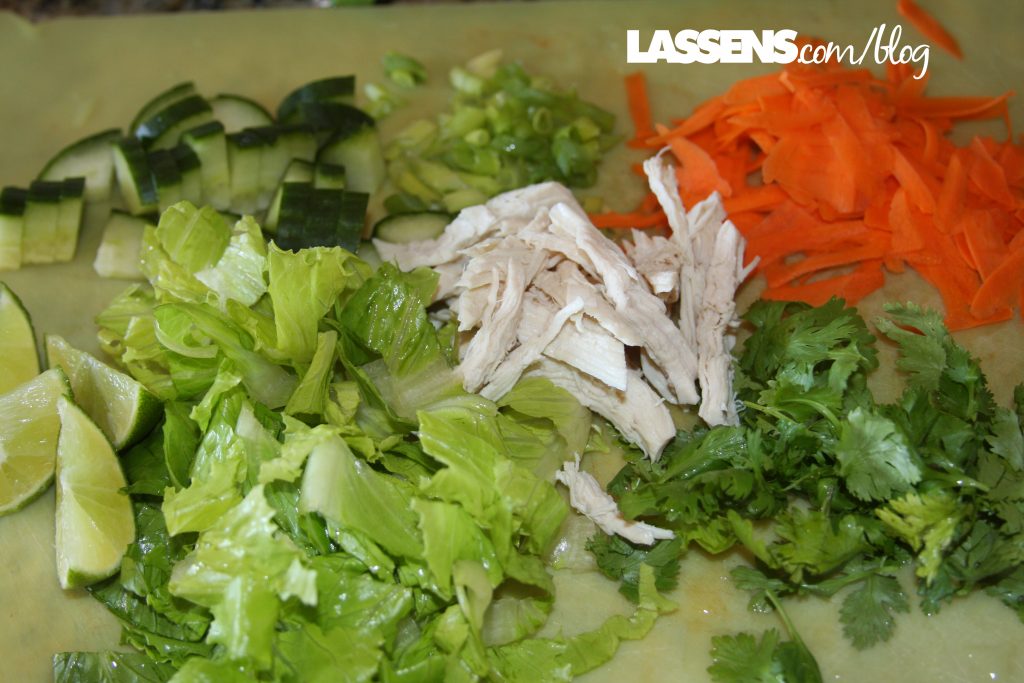 Instructions:
Cook the noodles and blend the sauce
Pour the sauce over the cold noodles, toss to coat and then set aside
Prepare the toppings as desired
Place the noodles in 3-4 bowls, then top with desired toppings.
Garnish with lime wedges and sesame seeds, and serve with additional sriracha sauce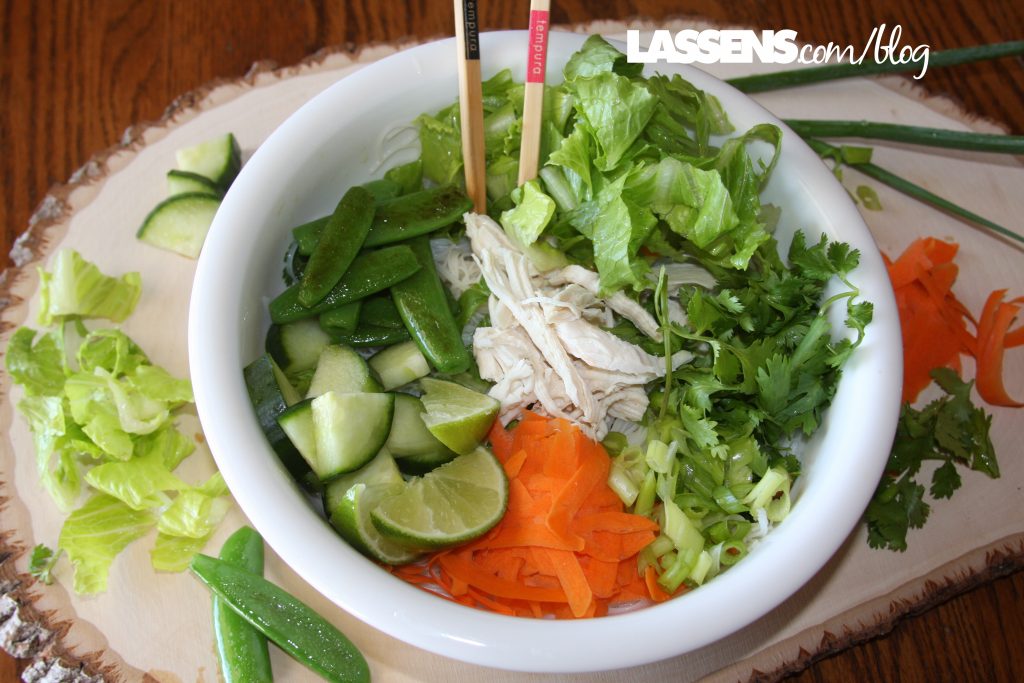 Don't forget the chopsticks!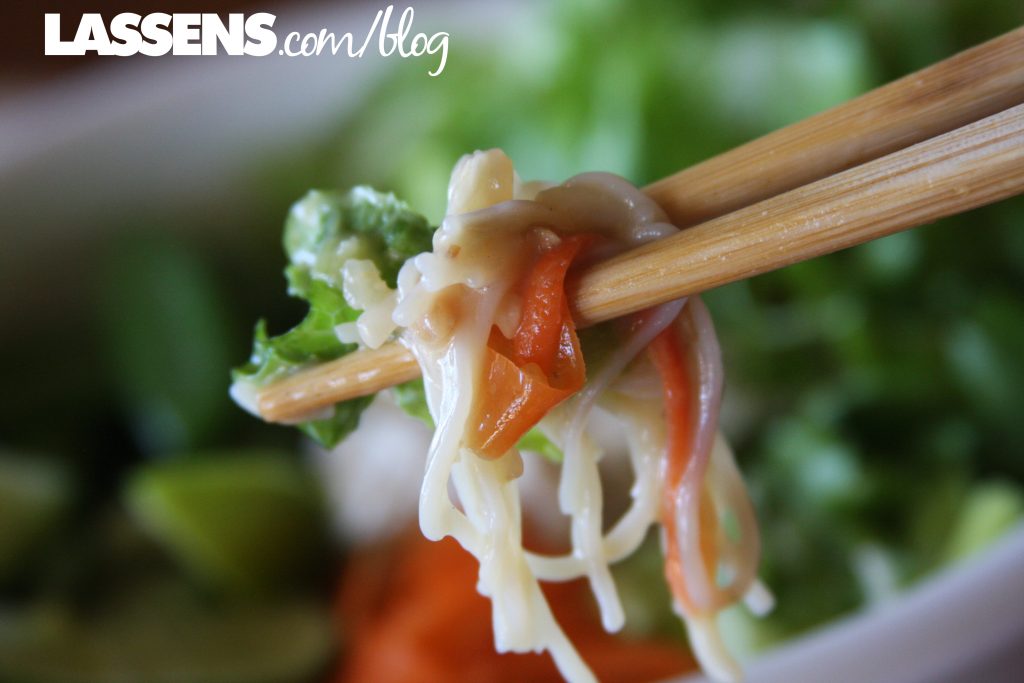 Love,
Lassen's
Follow us on: Twitter — Instagram — Facebook — Pinterest