Looking for a Way to Hurry up Your Morning?
Do you have the morning rush going on at your house? Here's a make-ahead breakfast that will stay with you all morning!– Chia pudding! Yup, you read that right. Make a batch of this and breakfast prep is cut down to size. There are lots of options with this one, so everyone in your household can be happy!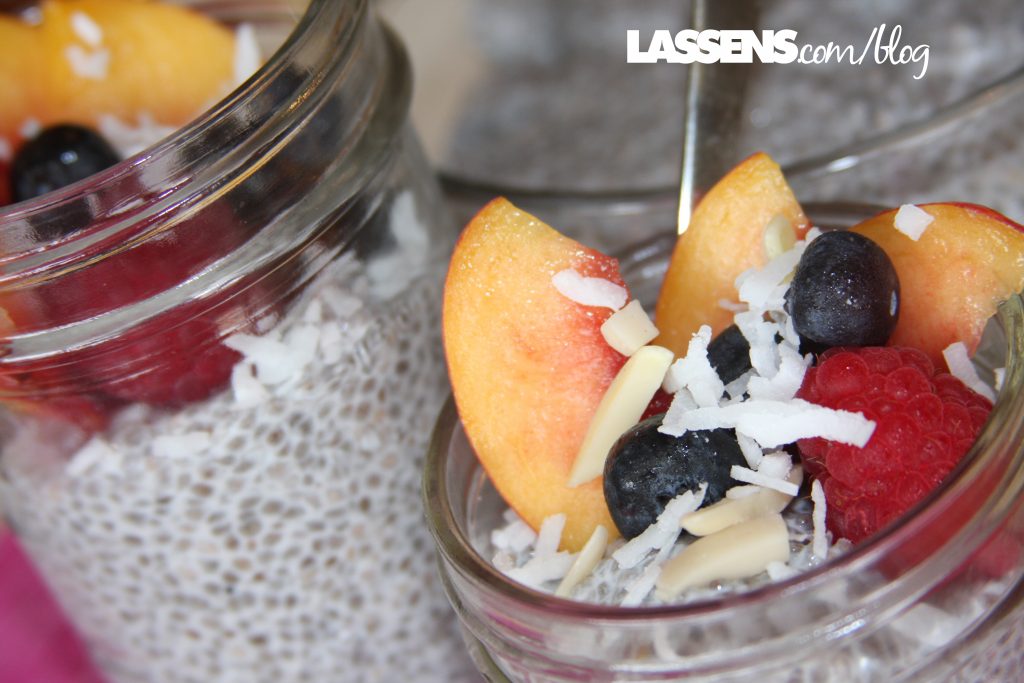 Chia Pudding
You'll Need:
1 can coconut milk — full or reduced fat (you can also substitute cashew milk, almond milk, soy milk, half milk and half yogurt, or any other liquid you'd like)
1/2 cup chia seeds
Optional: 1/2 cup organic rolled oats (note — add an extra 1/2 cup of liquid if you add the rolled oats)
1 TBSP agave nectar (or to taste)
Toppings:

organic berries
other organic fruit — bananas, peaches, mangoes, apples, etc
nuts (I used organic raw slivered almonds)
shredded coconut
hemp seeds
raisins, dried cranberries, or other dried fruit
Use your imagination!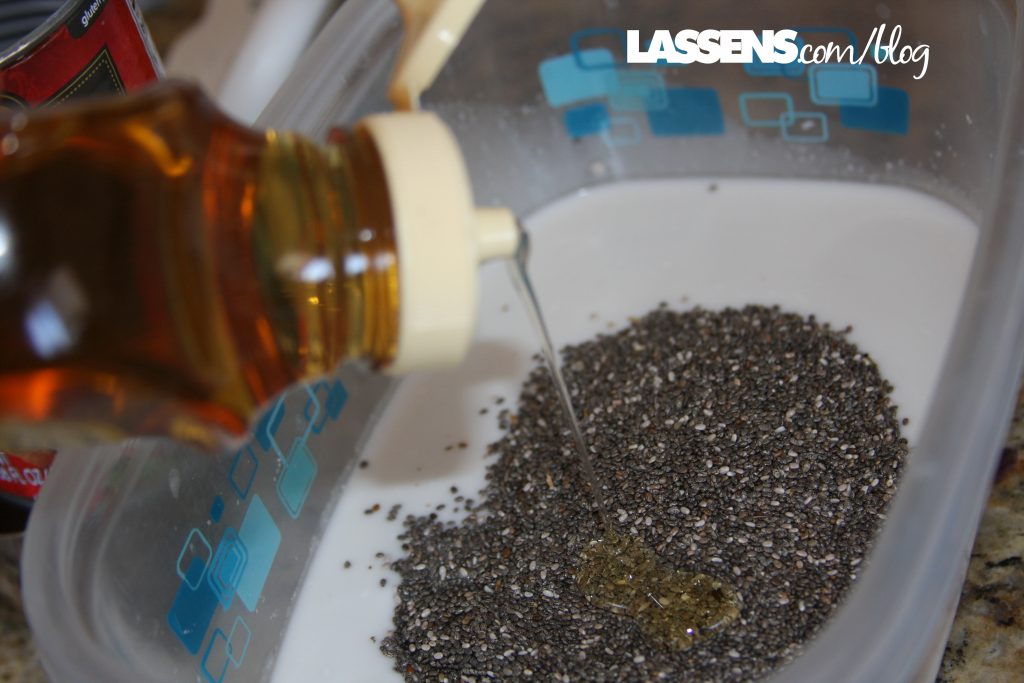 Instructions:
Pour the liquid into a container with a tight-fitting lid
Add the chia seeds and agave nectar (and rolled oats, if using)
Mix well, then refrigerate overnight.
Stir to blend, and then place in bowl and top with fruit, nuts and other toppings as desired
This is a breakfast that keeps me humming all morning! You could also layer the pudding with fruit to take as a quick and filling lunch!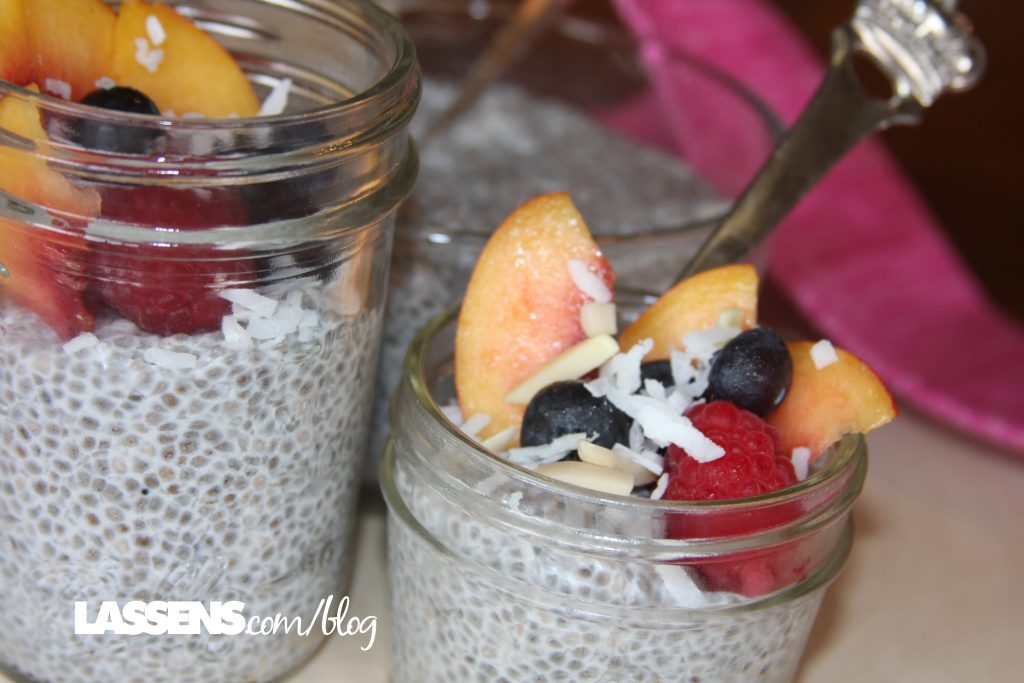 Enjoy! Love,
Lassen's
Follow us on: Twitter — Instagram — Facebook — Pinterest