Avocado Caprese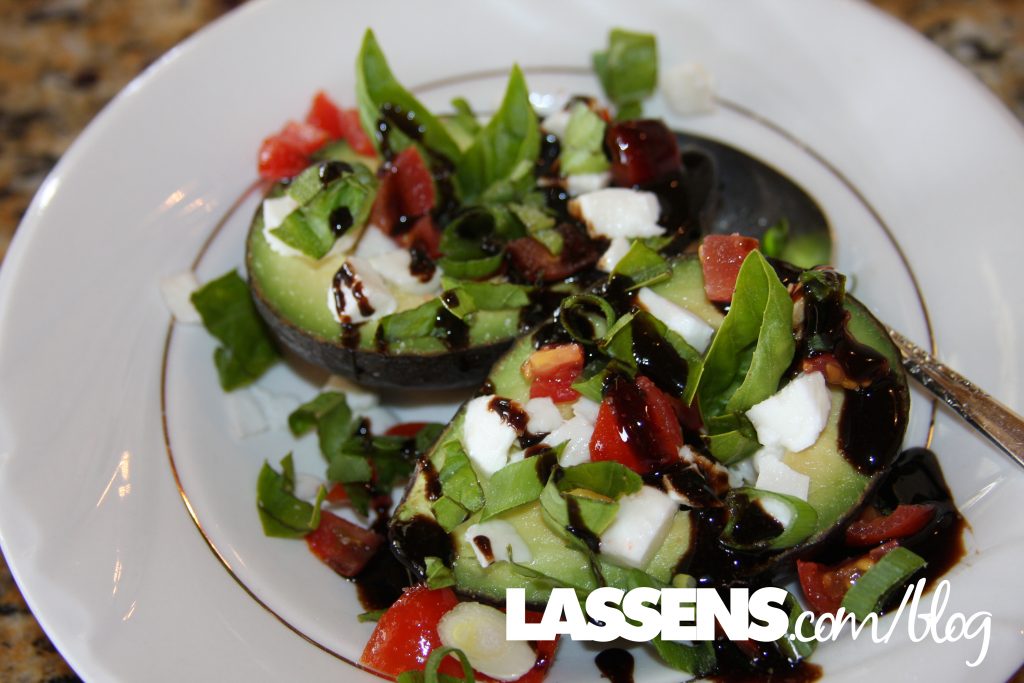 Yeah, I know it's not summer yet, but if I close my eyes tightly I can feel the summer vibe! So just to get into the mood, I made this Avocado Caprese for lunch — quick, easy, delicious, and healthy!
You'll Need:
1 ripe organic ripe avocado
3 TBSP chopped organic tomato
3 TBSP fresh mozzarella cheese, either the very small balls, or chopped
4 small leaves fresh organic basil, sliced
2 tsp organic green onion tops (green part only), sliced
balsamic reduction, to drizzle
ground fresh salt and pepper
Instructions:
Slice the avocado, and remove the pit. Place in a bowl
Chop the tomato and cheese, and sprinkle over the avocado halves
Top with green onion and basil, then drizzle with balsamic vinegar and sprinkle with salt and pepper.
Serve!