Take Advantage of Spring's Abundance!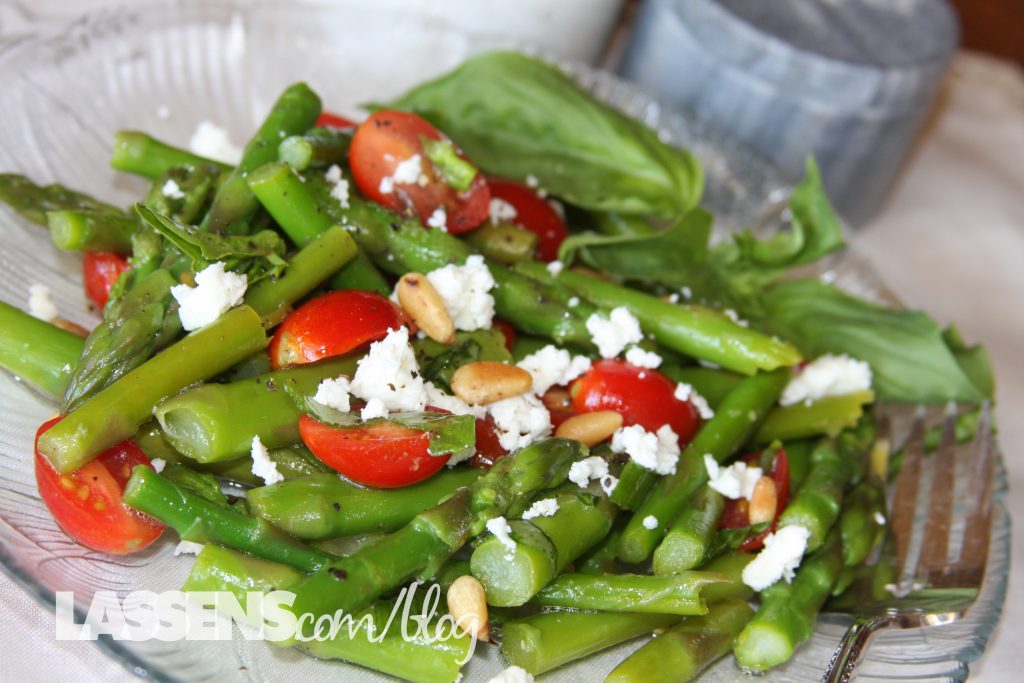 I've probably already told this story, but I grew up with a lot of asparagus. My mom taught high school in an agricultural area, and many of her students worked in the fields before school. Sometimes they would bring her grocery bags of fresh-cut "grass" (as they called it) when they came to school. On those days, she would come home from school, and we would wash, cut, blanch, and bag the fresh asparagus for the freezer. We would have those delicious spears all through the fall and winter, long after fresh asparagus was nowhere to be found.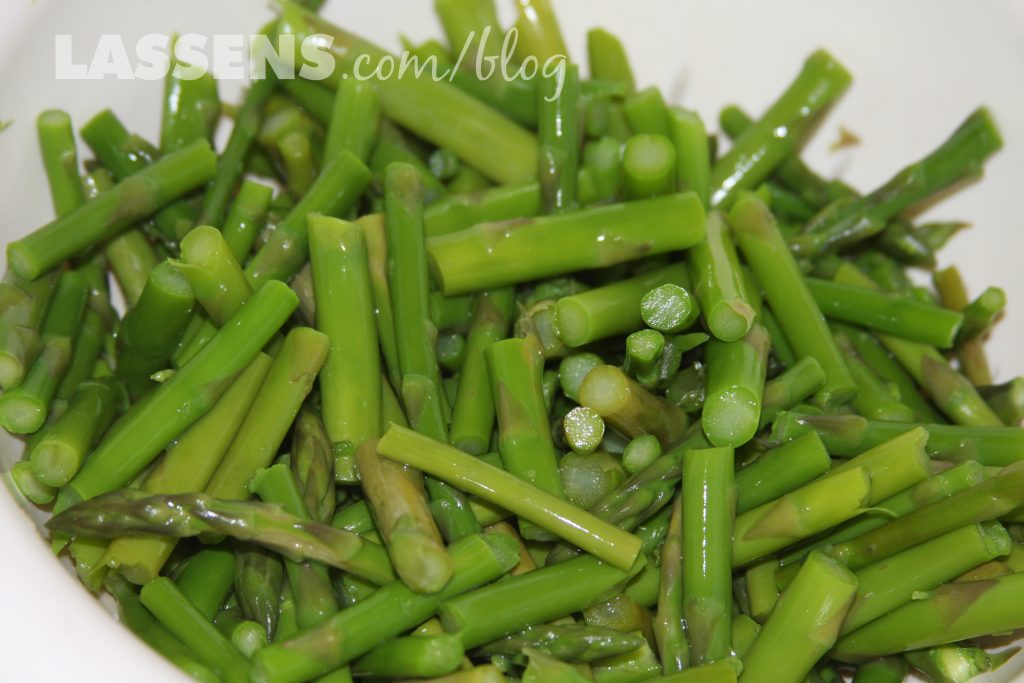 So when I saw an abundance of asparagus at our store yesterday, I had to grab a couple of bunches, and then put on my thinking cap (carrying that school theme a little further!) to create this tasty Spring Asparagus Salad. You'll love it as a light lunch or side dish. I also used some of my favorite grape tomatoes and sweet Meyer lemon juice to contrast with the gentle taste of asparagus.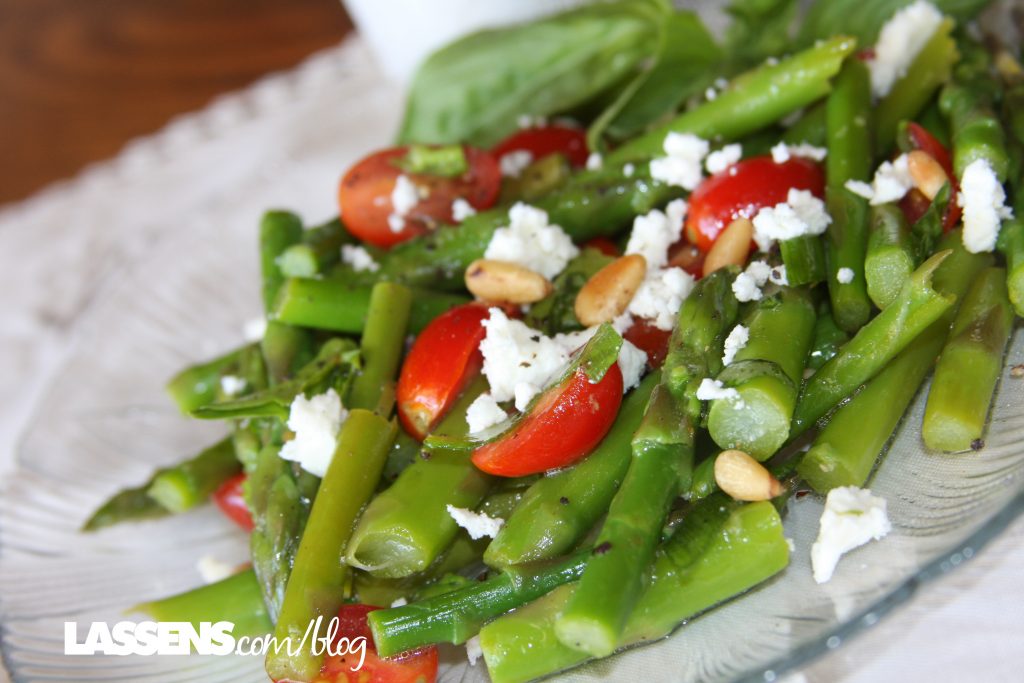 Spring Asparagus Salad
You'll Need:
2 bunches organic asparagus, tough bottoms removed, and trimmed to about 2″
1/2 pint organic grape tomatoes, cut in half lengthwise
2 organic green onions, sliced diagonally
2 large organic basil leaves, sliced thinly
3 TBSP toasted pine nuts
2 oz crumbled feta, or more if desired
Lemon Dressing:

Juice of one organic Meyer or other lemon
2 TBSP extra-virgin olive oil
2 clove organic garlic, minced
1 tsp salt
freshly ground pepper
Instructions:
Bring a pot of water to boil
Meanwhile, prepare the asparagus, tomatoes, green onions, and basil
Mix the dressing together. If you do not have Meyer lemons, you may want to add 1 tsp agave nectar, honey, or maple syrup
Drop the asparagus into the boiling water, and set the timer for 3 minutes. If the asparagus is fatter, set the timer for 4 minutes
When the timer rings, check the asparagus. It should be barely tender, and still vibrantly green.
Drop the asparagus into a bowl of ice water to halt cooking
When cool, drain and then place into the serving bowl
Add the tomatoes, green onions, basil, and pine nuts.
Toss with the dressing. If you expect to have leftovers, do not add the feta cheese to the salad, but pass the cheese as a garnish