This Smoothie Bowl Will Make Others Green with Envy!
Super matcha — it just has a ring, doesn't it?
Matcha is the finely ground powder of specially grown and processed green tea. But not just any green tea! Generally tea leaves are dried and then are steeped in hot water. But Matcha leaves are ground finely and so the powder includes the leaves themselves. And the Matcha tea leaves are grown differently than most tea leaves. They are covered with shade cloths before harvesting, which encourages better growth and flavor. After harvesting, the leaves are steamed lightly, dried, aged, and then stone-ground.
Matcha is considered a superfood, since it has lots of anti-oxidants. It also contains amino acids, and a considerable amount of caffeine (this is a powdered tea, after all.) It is a great addition to smoothies, juices, and even guacamole!
Here's a delicious green smoothie bowl to get you started on Matcha!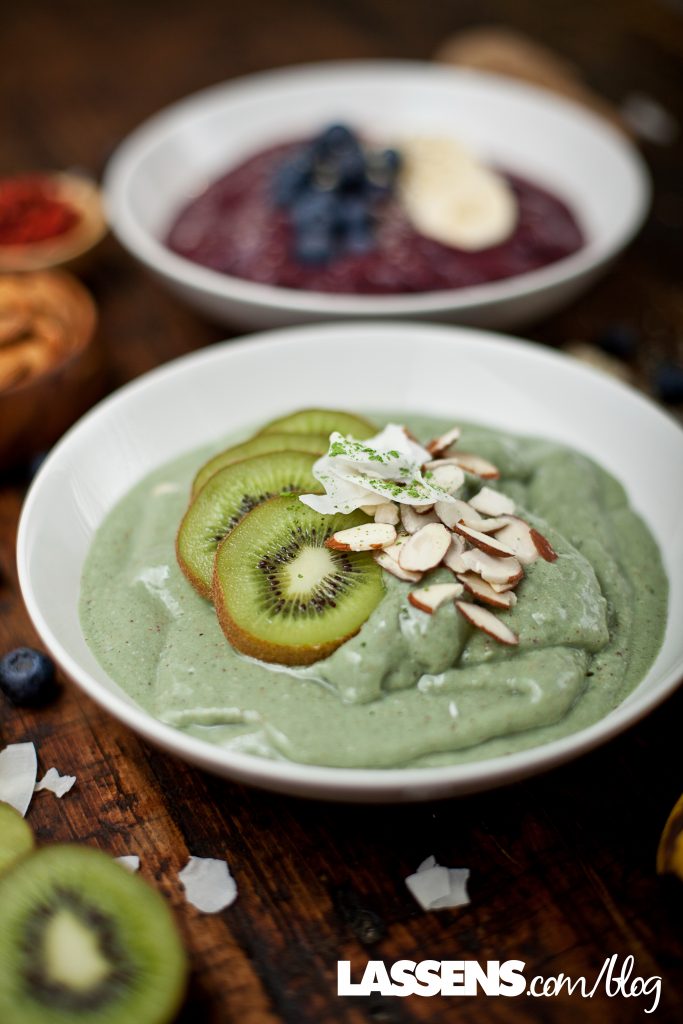 Super Matcha Smoothie Bowl
Makes one serving
You'll Need:
1 tsp organic Matcha green tea powder
1 organic kiwi, reserve a few slices for topping
8 oz organic coconut milk
1 organic banana, frozen works best
1 tsp organic Spirulina powder
4 oz organic almonds
12 oz organic frozen peaches
4 oz organic dates
1 TBSP sliced organic almonds
1 TBSP organic shredded coconut
Instructions:
Place the first 8 ingredients in a blender (reserving some kiwi slices) and blend until smooth
Pour into a bowl, and top with kiwi, almonds, and coconut
Enjoy!
Love,
Lassen's