Gluten Free and Vegan!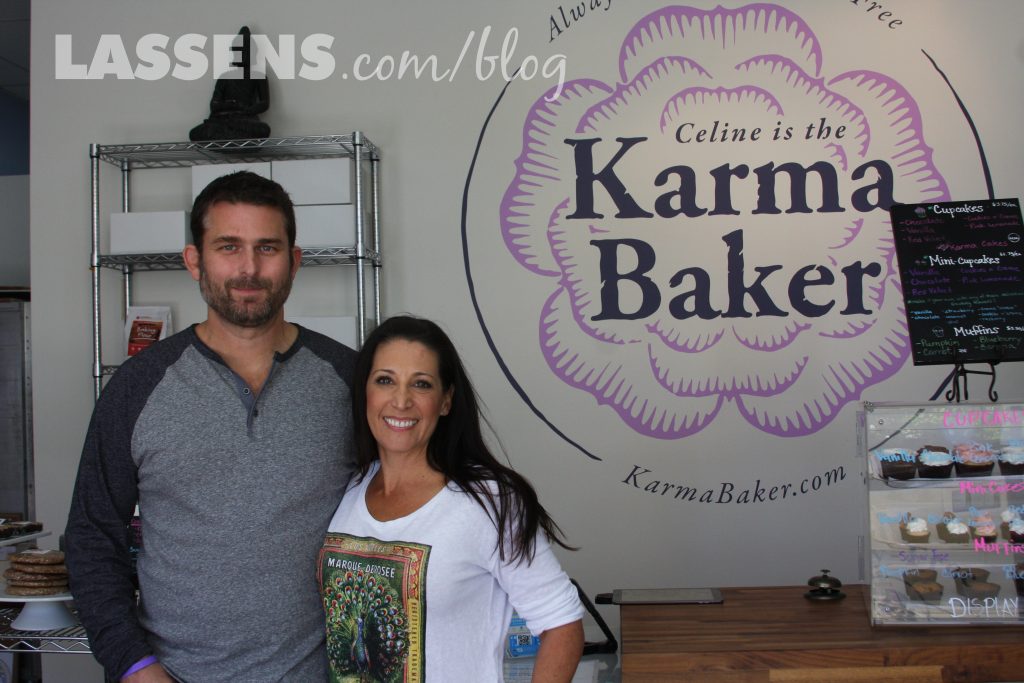 Celine calls herself a natural baker, and when the daughter of a friend was found to have allergies, she decided to try her hand at baking her some treats. She started experimenting, and the first treat she made was a garbanzo bean brownie, which was a big hit with her friends. Fast forward about 5 years, and Celine found herself in the same allergy boat. She had a persistent runny nose that just couldn't be explained. She turned to her friend, and after a round of testing, found that she was also allergic to lots of things. So she started to drastically alter what she ate.
This of course spurred her on to further experimentation with gluten and allergen-free cooking and baking. It took her two years to figure out the perfect gluten-free flour, which happens to be vegan! She uses a blend of organic bean, soy, and nut flours.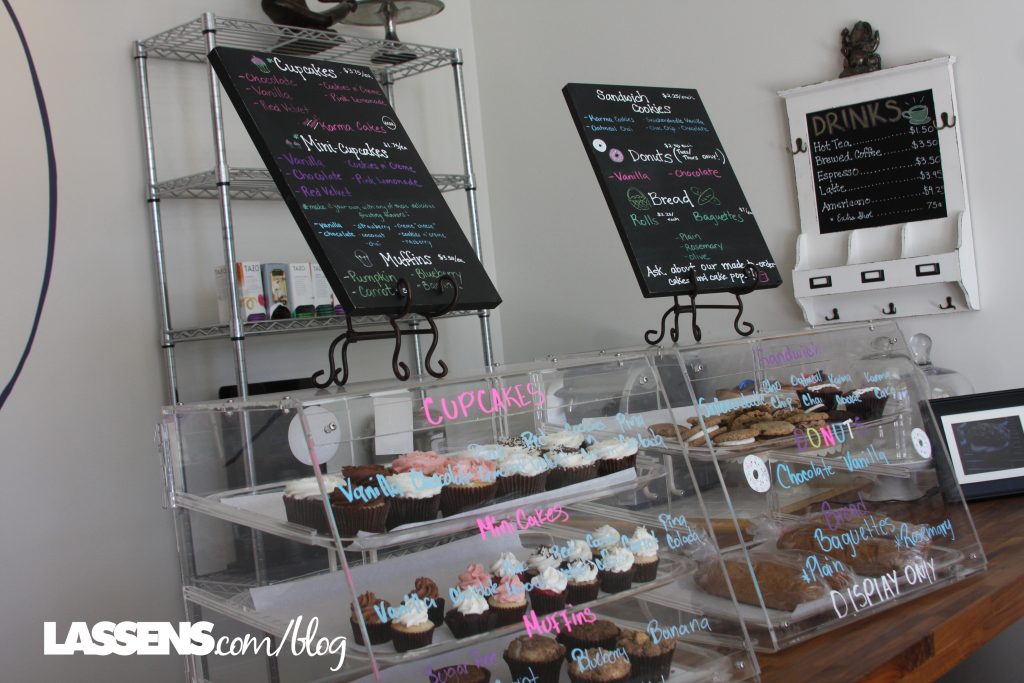 Celine and Arek, her partner, are passionate about not only the health benefits of eating gluten free and vegan, but also the environmental benefits. They said that each of their cupcakes saves something like 250 gallons of water over a regular cupcake, since there are no eggs or dairy products in Celine's treats.
The Next Step
Celine loved to share her treats, and her friends started to encourage her to make her treats available commercially. So she started small by baking for little local cafés and neighborhood grocery stores, as well as at Farmer's Markets. She quickly outgrew her home kitchen, and two years ago started to bake at a local commercial kitchen. She kept a watchful eye to be sure that there would not be gluten contamination from the other baker in the kitchen. The first item she sold was a pineapple loaf, which is still a favorite!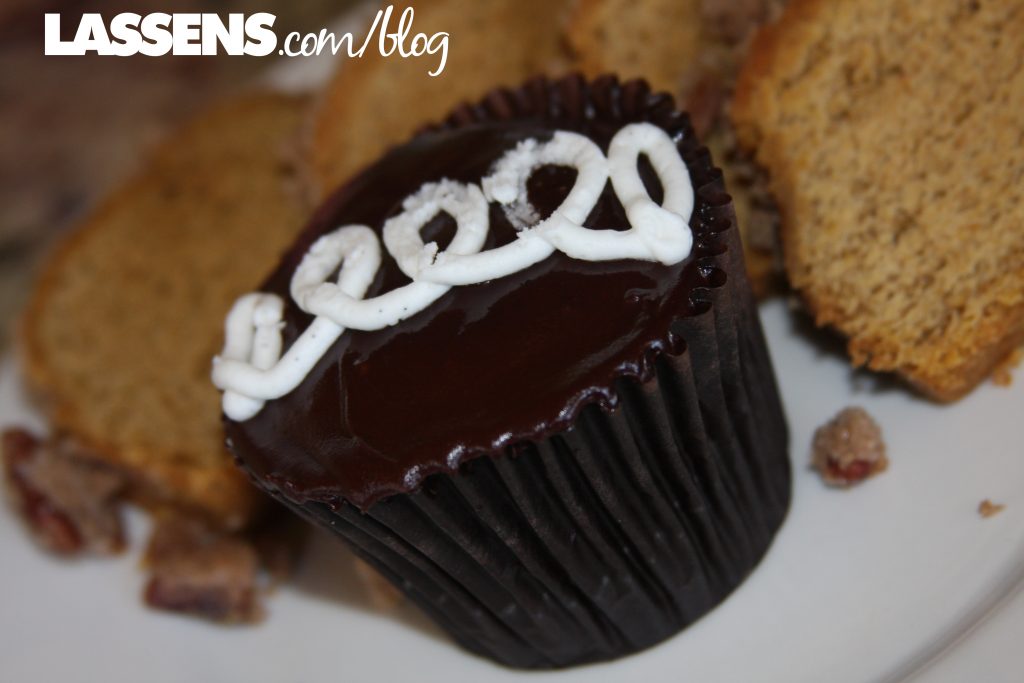 When the owner of the commercial kitchen needed to move on, Celine didn't know what to do. She actually needed a larger kitchen so the timing was good, but she had no idea where to go. One day she decided to just stop worrying about it, and to go get her nails done. As she drove through the shopping center, thinking about what to do, she noticed that there was a small café that had closed. She called the realtor, and "like magic," she had her kitchen, already stocked with ovens and pans and mixers. As she turned it into her bakery, people stopped by, asking when they were going to open. A shop was never in Celine's plan, but when she saw the interest she decided to open the front of the store into a retail space where people could come and order some treats or just grab a quick cookie or muffin. She's been open in Westlake on Lindero Canyon for about six months.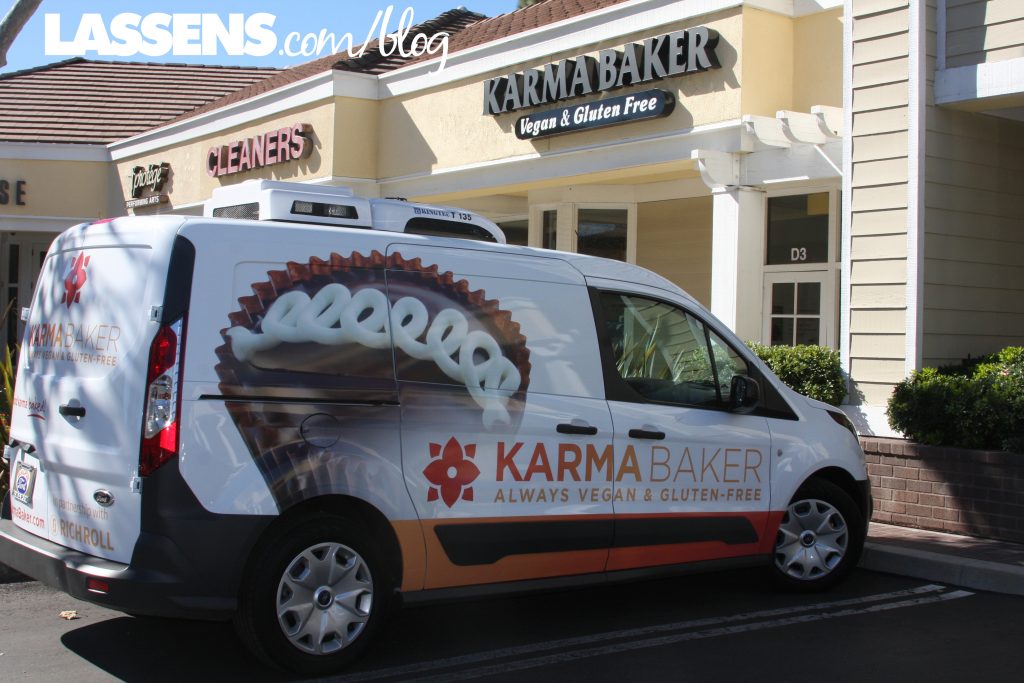 And now Lassen's is so pleased to offer Celine's delicious Organic, Gluten free, Vegan treats! Celine and Arek want to not just offer treats for the allergy crowd, but to change minds about the way we eat. They reminded me that there are lots of reasons for eating this way, not just because of allergies. And these delicious treats make eating well a lot more fun! They are so delicious that there is no need to have a separate treat for the "poor kid" with the allergies; everyone will love them!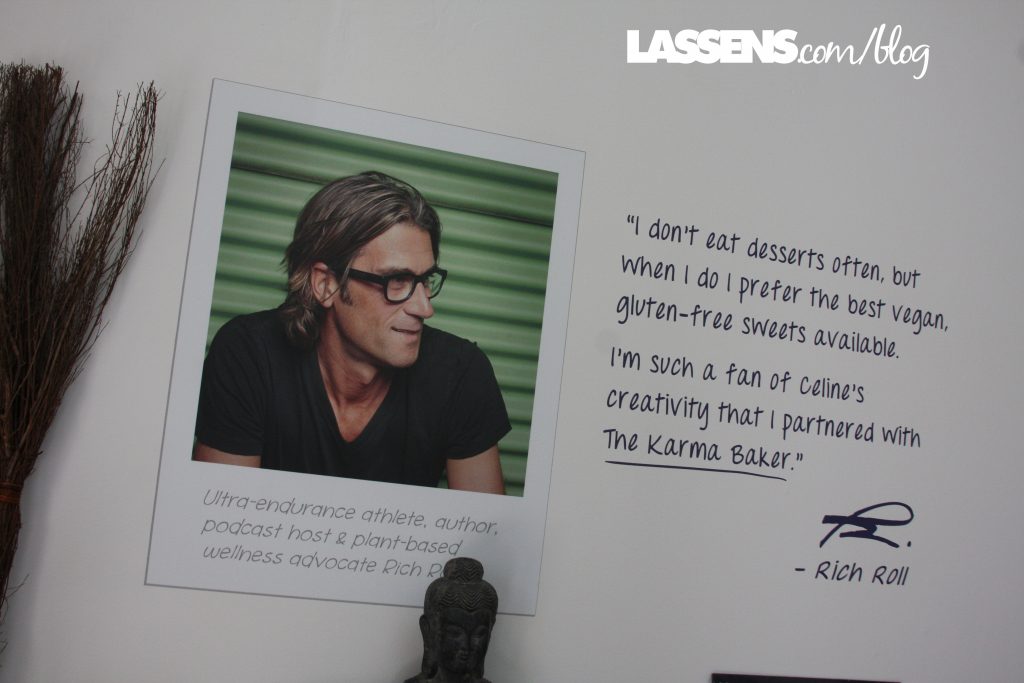 Look for the Karma Baker lotus blossom label at Lassen's, and try a healthy, gluten free and vegan treat!
Love,
Lassen's