We love nuts at Lassen's! They make great snacks (packed with nutrients!) and they are great in recipes, too. Here's a wonderful way to make nuts a star!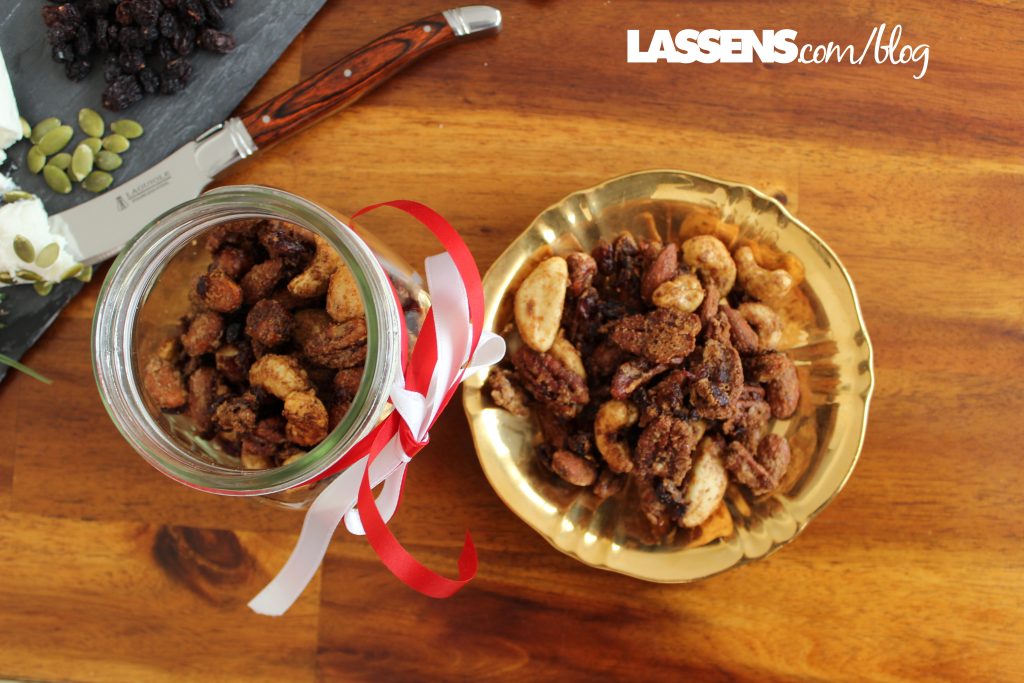 Holiday Spiced Nuts
YOU'LL NEED:
2 cups mixed nuts (I used raw, but roasted is ok, too)
1/2 cup dried cranberries or other dried fruit, chopped
1 egg white, beaten slightly, OR 1&1/2 tsp chia seeds, soaked for 2 hours in 1/4 cup water
1/4 cup brown sugar
1/4 tsp cinnamon
1/4 tsp cardamom
1/8 tsp cloves
1/8 tsp cayenne pepper, or more to taste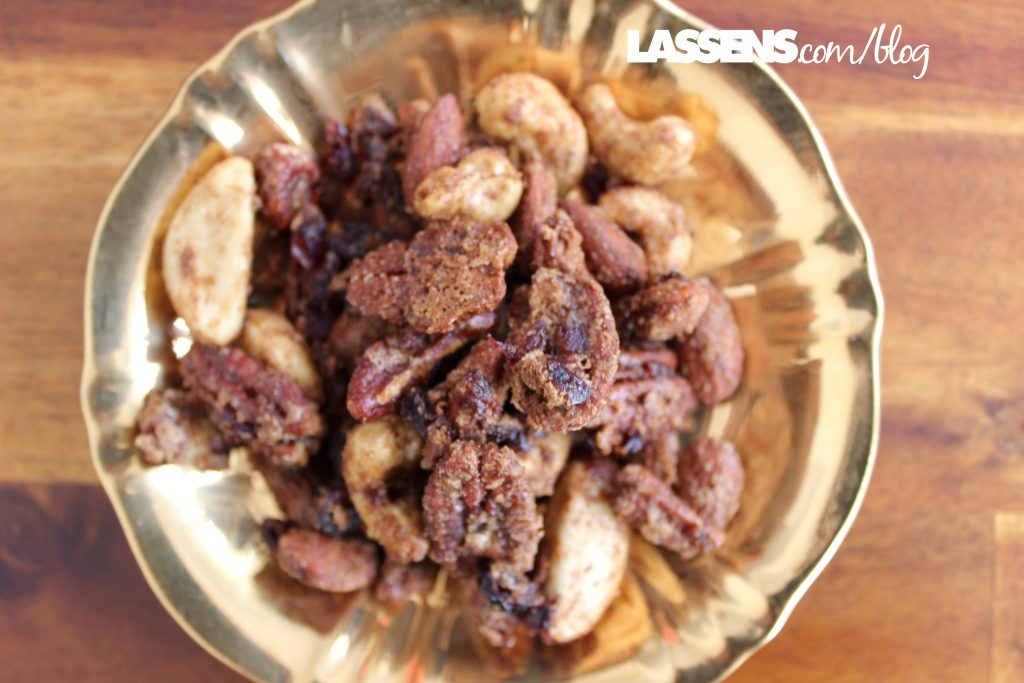 INSTRUCTIONS:
Preheat the oven to 300 degrees
Blend the sugar and spices together in a small bowl
Mix the nuts and cranberries with the egg white or chia mixture
Sprinkle the sugar and spices over the nuts and toss until well coated
Spray a baking sheet with non-stick spray
Spread the nuts on the baking sheet in a single layer
Bake for 20-22 minutes, turning once or twice, until slightly golden
Remove from the oven and cool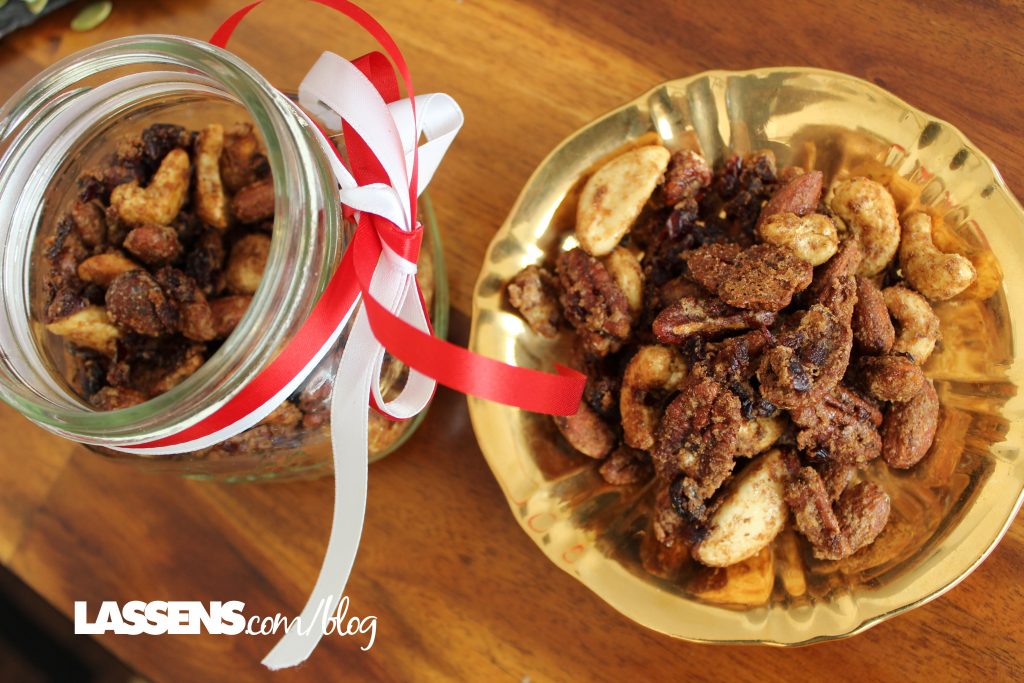 I'm making these for my neighbor gifts this year! Yum, yum to everyone!
And they will be a great addition to an appetizer tray, too.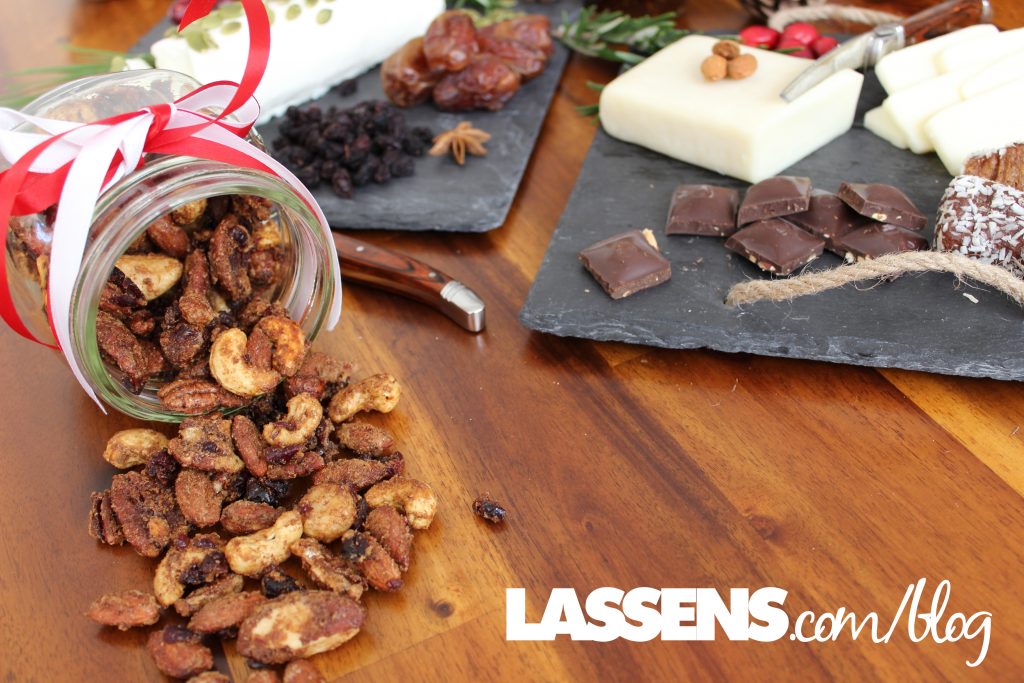 Love,
Lassen's