I love to greet the the holidays with some wonderful smells, and potpourri makes it so easy! These potpourris make really fun, easy, and inexpensive gifts, too.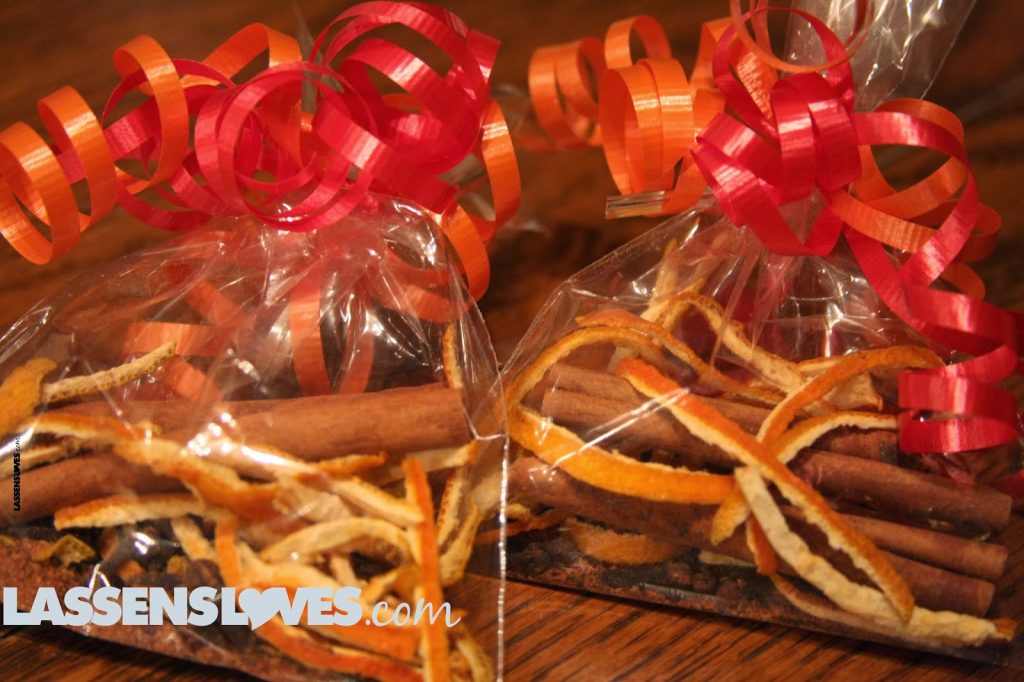 Holiday Potpourri
Cut some orange peels into thin strips (I removed most of the inner white part of the peel). Let dry for several hours, or in the oven at 150 degrees for about 40 minutes. In a small bag, mix the dried orange peels, some cinnamon sticks, whole cloves, and 1/8 tsp nutmeg.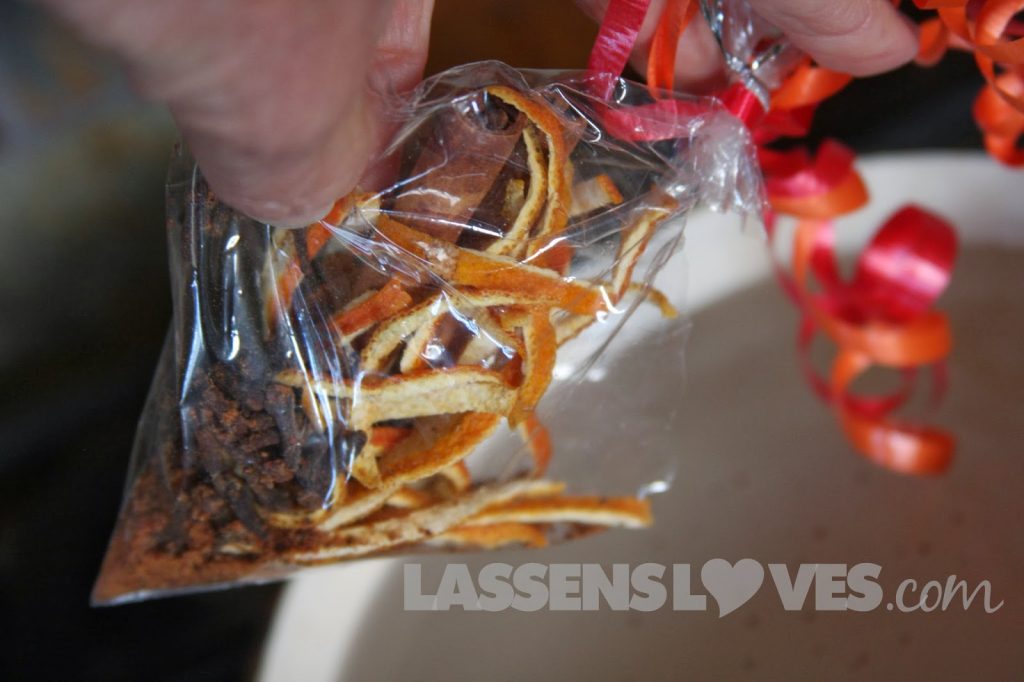 To use: pour the contents of the bag into a small saucepan of water. Bring to a simmer, turn to low, and enjoy the scent of the holiday! Please watch the water level–it evaporates pretty quickly, and never leave the stove unattended. Add water as needed.
Have a wonderful holiday!
Love,
Lassen's