Some Help for your Vegan Diet!
Written by Denae
Thinking of switching over to a vegan diet? Or maybe you're already there but looking to change things up, substitute ingredients, or learn more. As you know, when removing entire food groups, you need to find ways to replace those healthy nutrients so you can still keep your body fortified and ready to take on the world!
Calcium can be found in more than just milk! But if you've read past the first paragraph, I assume you already knew that. Calcium plays a huge role in bone health – another thing I imagine you already knew. Not only is it important to make sure enough Calcium is being consumed, it's also vital that enough is being absorbed in to the body. Since greens are a large base for a Vegan diet, there is a multitude of Vitamin D present. Vitamin D helps the body absorb more Calcium! Keep up those greens and make sure to throw in some of these items below and you're on the path to strong bones!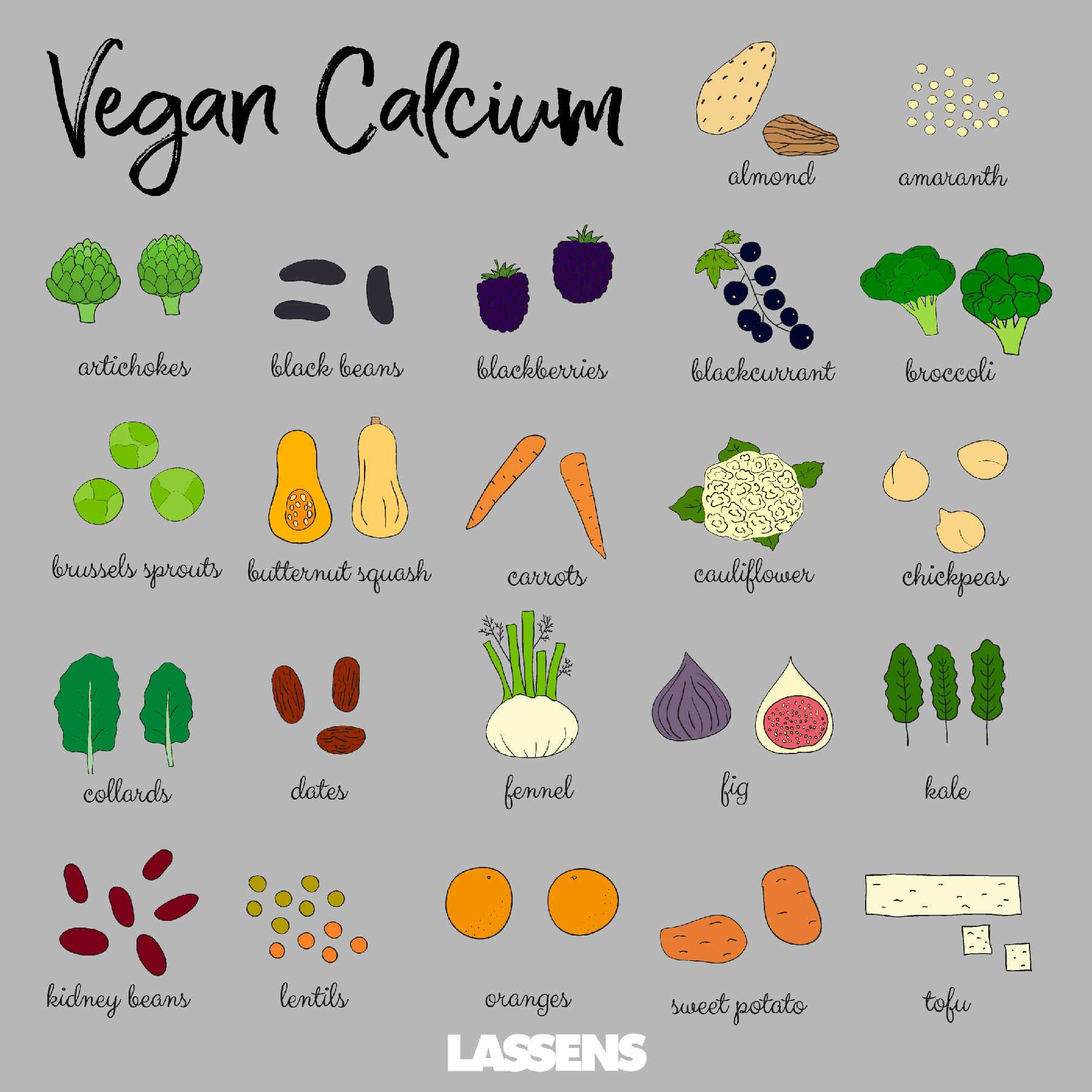 Protein is sometimes referred to as a building block in our bodies. One of the main questions about Veganism is, "How can a Vegan survive without the protein from meat?" It's simply because, Protein isn't only found in meat. Lentils, beans, grains, and soy products are great options for a Vegan diet. Here are some alternatives to Protein that'll help you feel energized and still receive the essential nutrients you need!
Note: Be careful when consuming soy-based products. Some bodies react poorly to large amounts of soy, so reading labels will help you to keep track of your soy intake.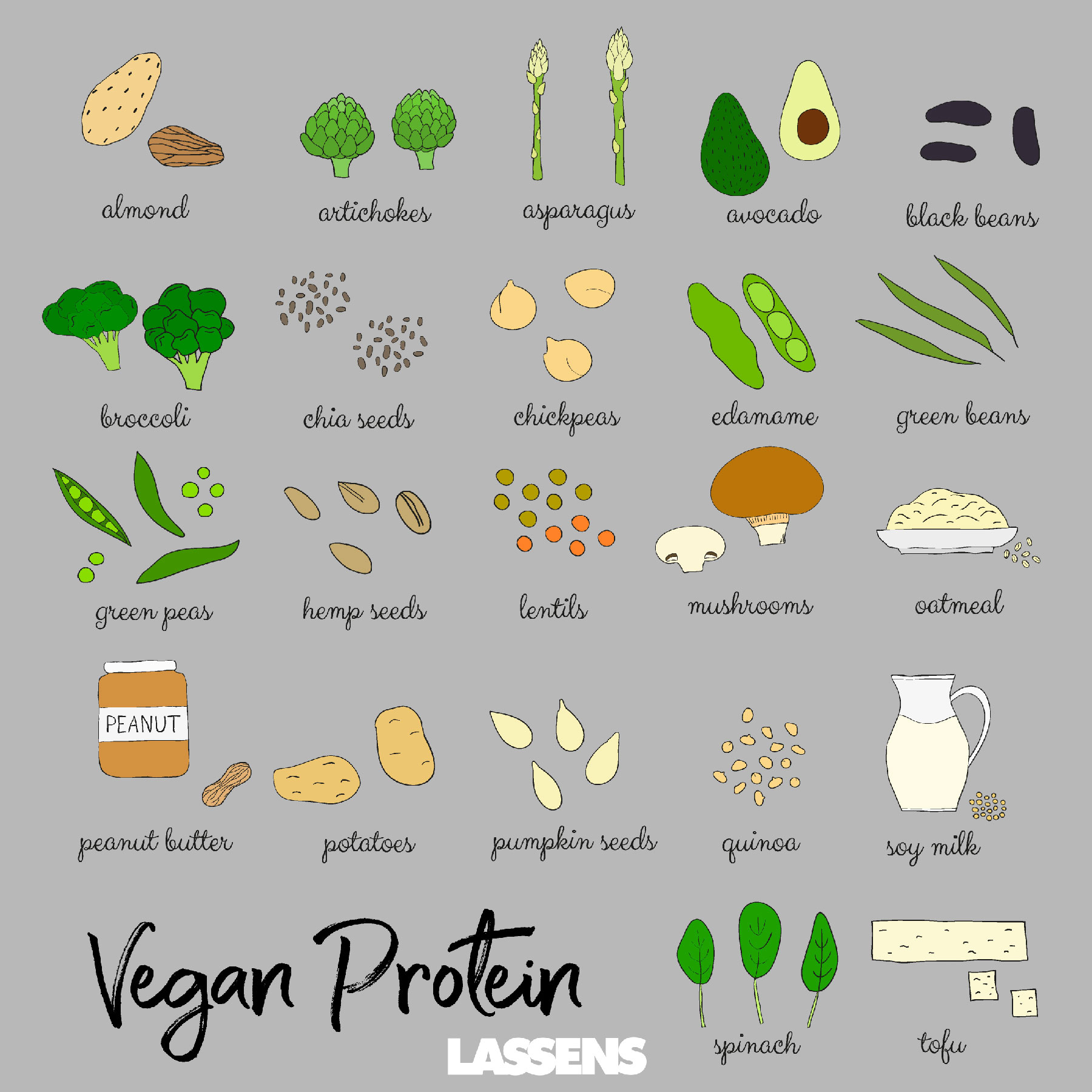 Iron is essential because it helps transport oxygen throughout the body. Iron also helps to maintain healthy cells for your hair, skin, and nails too. Without enough Iron, the body is fatigued. Not only can you take supplements to aid in a healthy level of iron, but the following foods are rich in Iron and may help support Iron levels.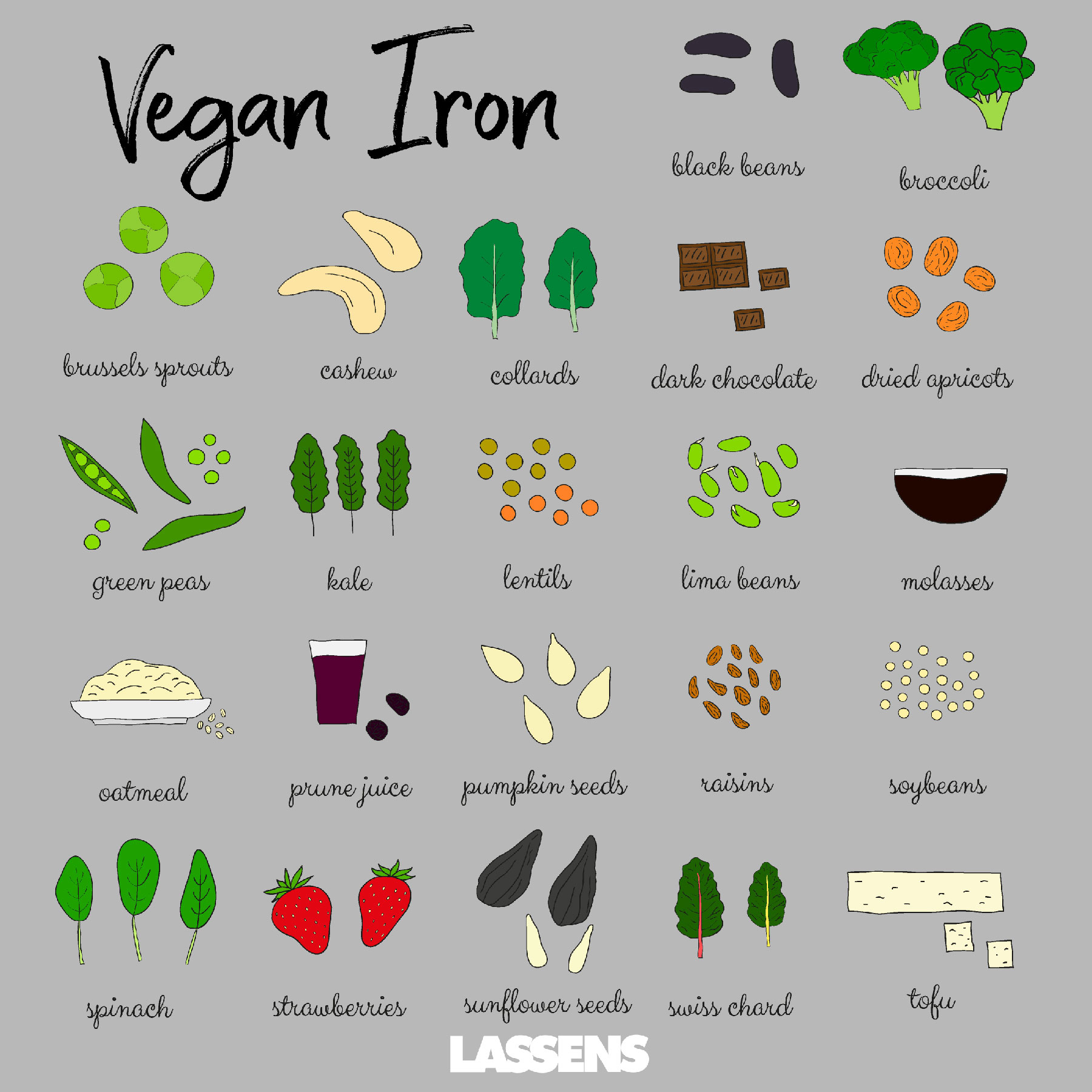 If you're stumped on recipes for a Vegan diet, check out the links below. From entrees, to desserts we have an array of recipes for you!
You can even submit your vegan recipes in the comments! We'd love to try them out!
Apple Snacks
Cashew Carob Cookie Balls
Citrus Sauce & Spaghetti Squash
Fruit Tart
Meyer Lemon Cheesecake Tarts
Spicy Quinoa
Strawberry Cheesecake
Thai Coconut Soup
Ukrainian Cabbage Rolls
Zucchini Salad
Zucchini Lasagna
Love,
Lassens
Follow us on: Twitter — Instagram — Facebook — Pinterest