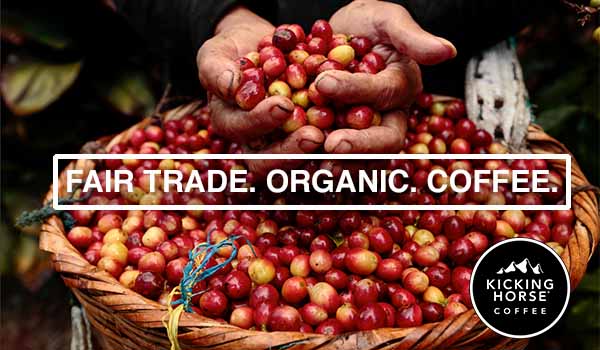 WE MAKE COFFEE.
More specifically, we make coffee that kicks ass, and we've done it for over 20 years.
All our coffee is Organic. And all our coffee is Fairtrade. And it's all deep, dark and delicious.
FAIRTRADE: OUR POSITION
"It can't be done!" That's what people said when we set out to use only Fairtrade and Organic beans. We've proven it can be done. We've proven that choosing good can also mean great. And we're proud to be great without compromising.
ORGANIC: OUR POSITION
Why Organic? Here's what Organic coffee means to us: it means good products and principles. It means the best in coffee, and the best intentions.
WHAT ORGANICS MEANS FOR YOU.
It means our coffee is pure, pesticide free, full of flavour, and good for you. It means our coffee is tested by certified independent auditors, randomly and without warnings, to ensure there are no pesticides and herbicides. It means our coffee growers are accountable to us, so we can be accountable to our coffee drinkers.
WHAT ORGANIC MEANS FOR THE WORLD.
It means that the soil where our coffee grows is continually enriched with natural plant matter. It means that the farmers we depend on have better security and dependable farming practices. It means more consistent yields and incomes for the farming families and communities we source from. It means a reduction in subsidies and economic instability for the communities where coffee is grown. It means no exposure to pesticides for the families and farmers who grow our coffee and that means less long-term health and respiratory illnesses for the communities. It means smart farming, planning for tomorrow, and not sacrificing the future.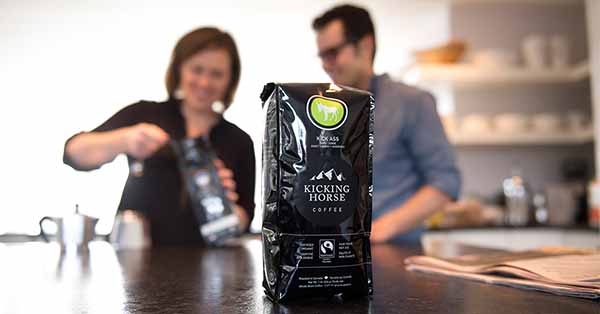 We believe great coffee is the answer to many things.
But our question to the world is, "How will you wake up and kick ass with us?"