What's with Bone Broth?
Written by Denae – Graphic Designer & Social Media Manager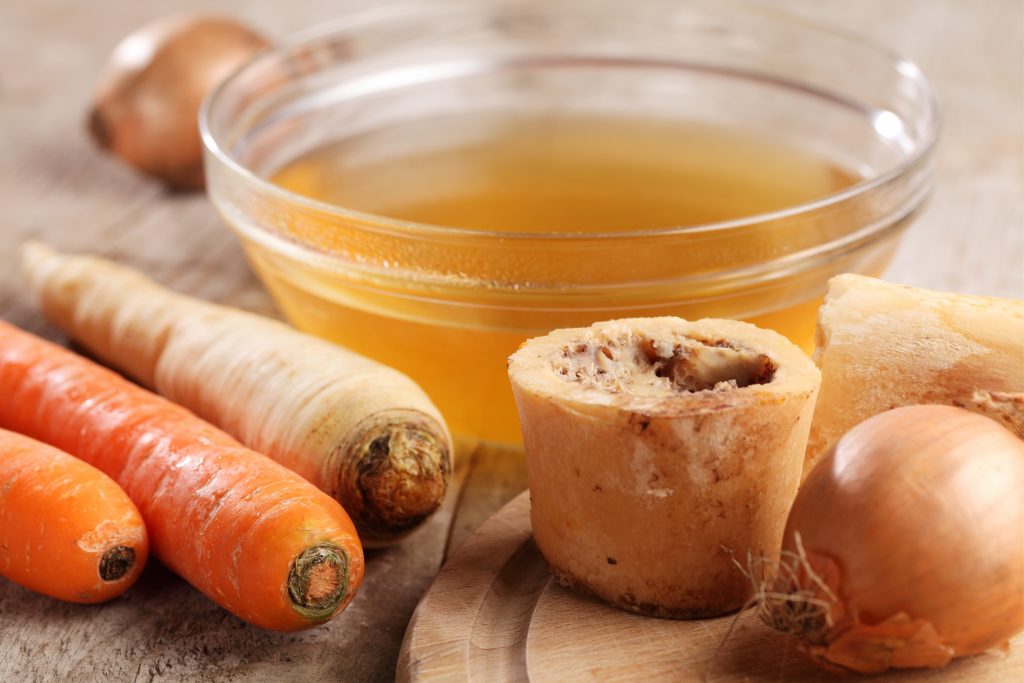 If you're like me, you're probably wondering where bone broth came from and why it seems to be trickling into lifestyle posts, recipes, and social media. I decided to do some research to help you (and me) understand what bone broth is about.
Bone broth can either be store bought, or made at home. If made from home it is a process that includes low simmering of the bones in herbs for a recommended 24+ hours. If bought from the store it is best to keep your eyes out for glass bottled products that don't use preservatives, like the bone broth we carry from Epic.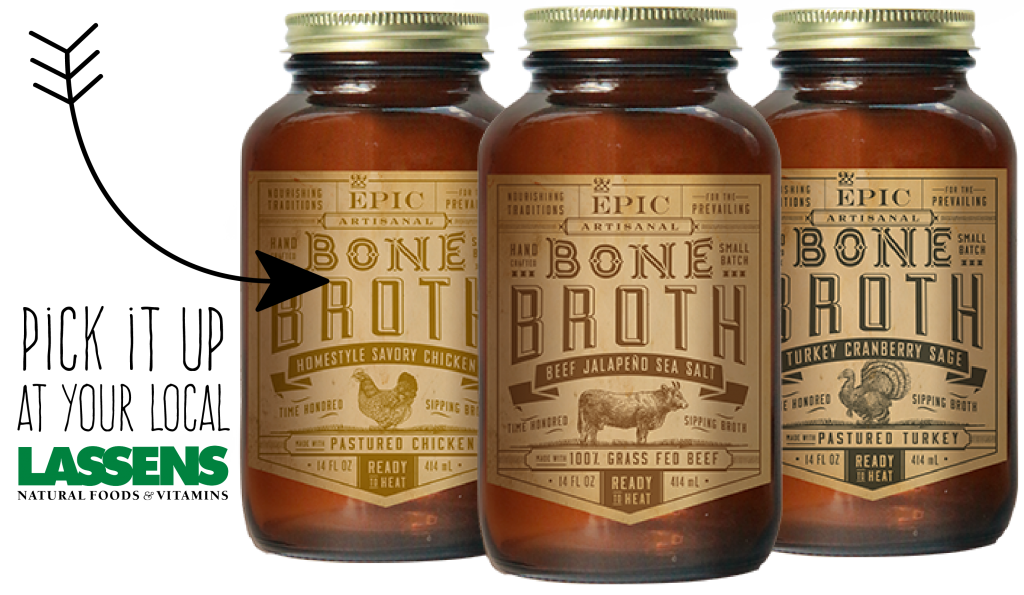 The reason bone broth is simmered for so long at a low heat is to maintain the abundance of nutrients, minerals, and collagen that can come from the bones. The most common that are found in these bones are potassium, calcium, magnesium, and phosphorus. So ranging from providing calcium, to building immunity, to replenishing electrolytes after a workout, there are many uses for this little product. And with flu season coming up, why not try using a broth rich in more amino acids than regular chicken noodle soup.
Bone broth is also a fantastic tool in the kitchen. When I made the Breakfast Hash recipe, I sauteed the potatoes and onions in beef bone broth. Man! Did they have a really rich flavor. This broth can be used not only for the more obvious soups and gravies, but also in making sauces and basting meats. Can I just say, with holidays peeking around the corner I'm going to have to try some new recipes! Best be looking for those!
Let us know in the comments, what your thoughts are on bone broth? Do you have any favorite recipes or uses for it? We love to learn from our readers!
Until next time,
Lassens