Beautiful and Delicious!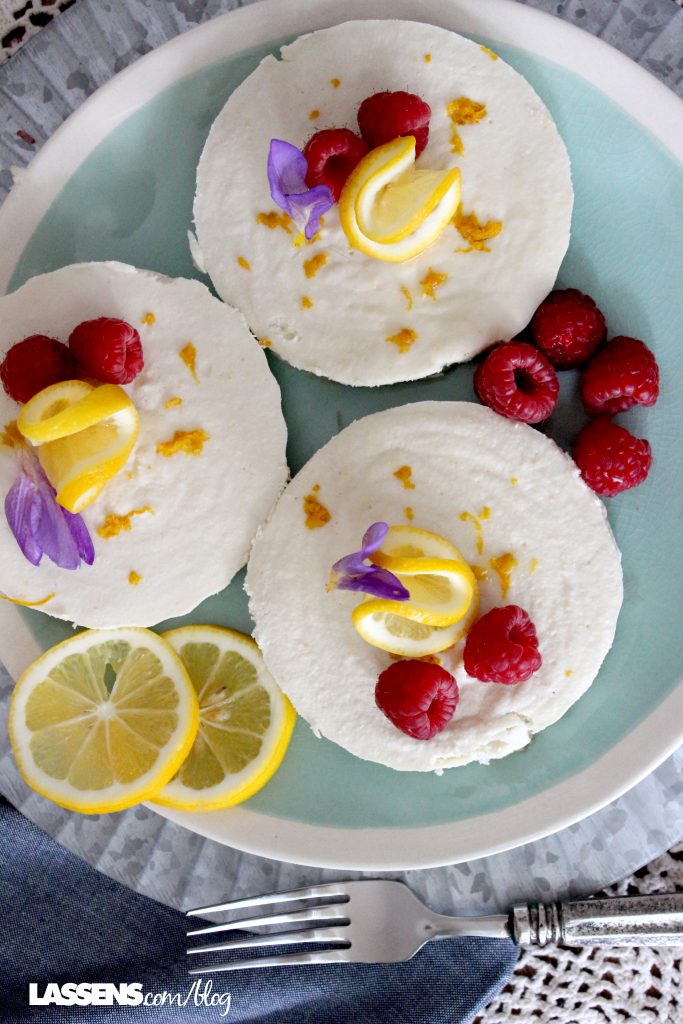 Vegan Meyer Lemon Cheesecake Tarts
Need a delicious and beautiful dessert for Mother's Day, or just to celebrate this beautiful Spring? Try this vegan cheesecake tart with sweet Meyer Lemons! Prepare this the day before, and you'll impress everyone!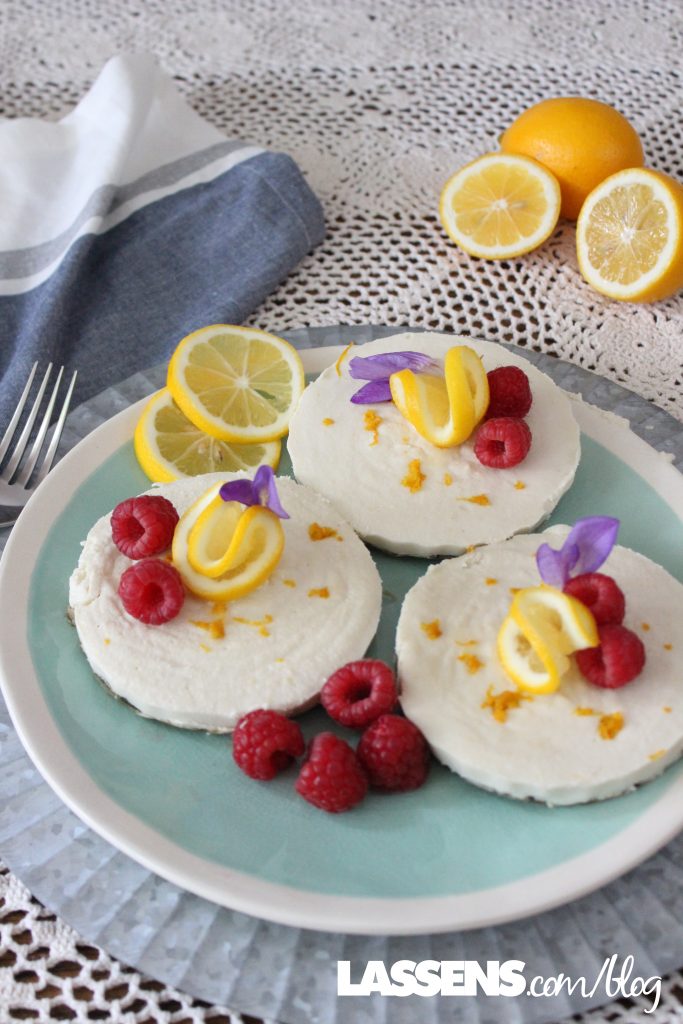 YOU'LL NEED:
For the Crust:
1/2 cup almonds
1/2 cup pepitas (Pumpkin Seeds)
1/2 cup sunflower seeds
2 TBSP melted coconut oil
2 TBSP agave nectar or maple syrup
pinch salt
For the Cheesecake:
1 cup cashews, soaked overnight
1 cup macadamia nuts, soaked overnight *see note below*
the juice of 4 organic Meyer lemons
Zest from 2 organic Meyer lemons, divided
the solid part of a can of coconut milk (put in refrigerator overnight)
1/3 cup agave nectar or maple syrup
1/2 tsp vanilla paste (or 1 tsp extract)
pinch salt
raspberries and lemon slices for garnish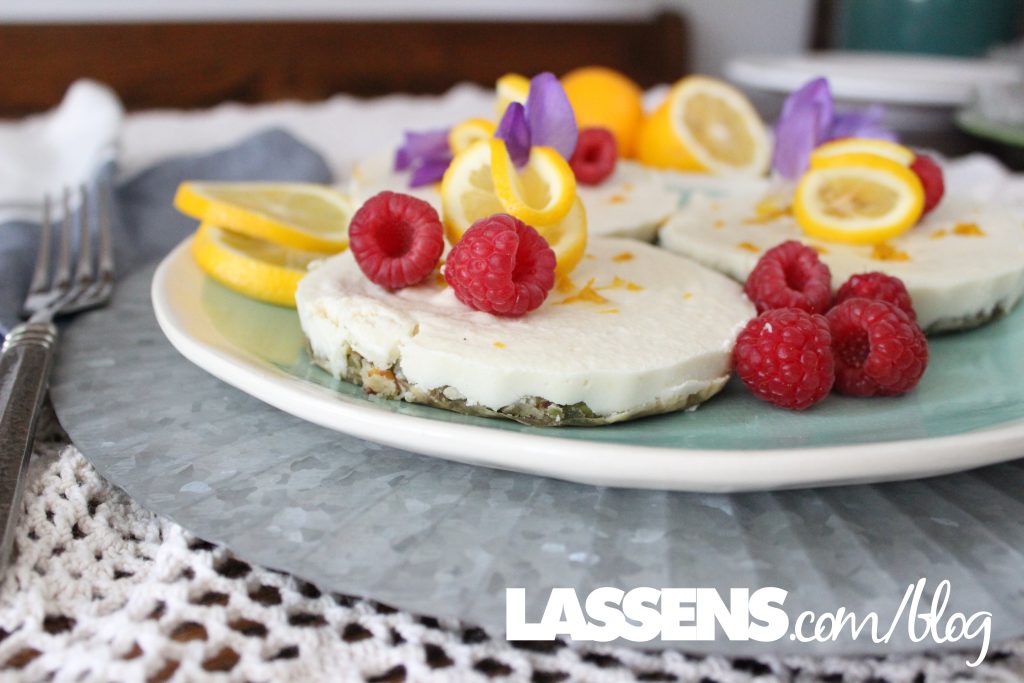 INSTRUCTIONS:
Pulse the almonds in a food processor until roughly chopped, set aside, then do the same with the pepitas, and then the sunflower seeds. The nuts/seeds should be pretty chunky.
Melt the coconut oil, and pour over the seeds
Add the agave or maple syrup, and blend until well mixed
Line the bottom of 8 ramekin cups with waxed paper, and then press the crust mixture on the bottom. You can also use a pie plate or 8″ springform pan
Refrigerate until firm — about 30 minutes
Drain the nuts and then process in the food processor until smooth.
Add the lemon juice, coconut milk solids, agave or maple syrup, half of the lemon zest, and salt
Process at high speed until as smooth as possible.
Pour over the chilled crust, and then chill overnight or for at least two hours
Remove the cheesecake tarts from the ramekin cups, and garnish before serving
*NOTE* Macadamia nuts are quite hard and will not blend into as smooth of a finished cheesecake as just plain cashews. If you want a really smooth finished dessert, please use cashews only. Here is a link to a knock-out fruit tart recipe from a couple of years ago with an all-cashew cheesecake*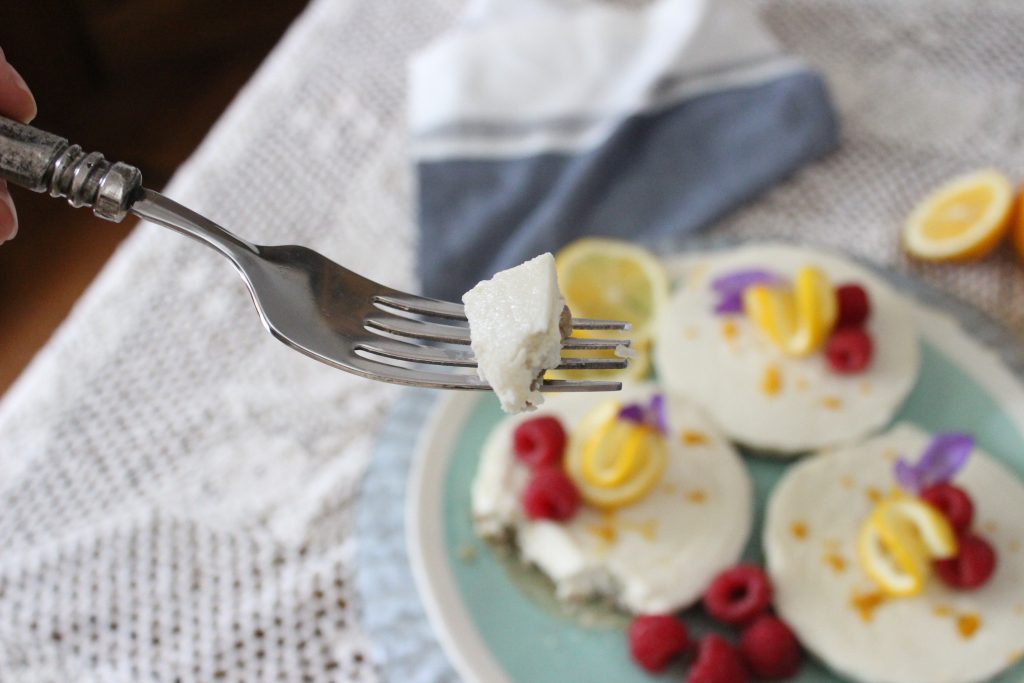 This recipe will make your brunch really special!
love,
Lassen's