Sweet & Sour Meatballs
Written by Denae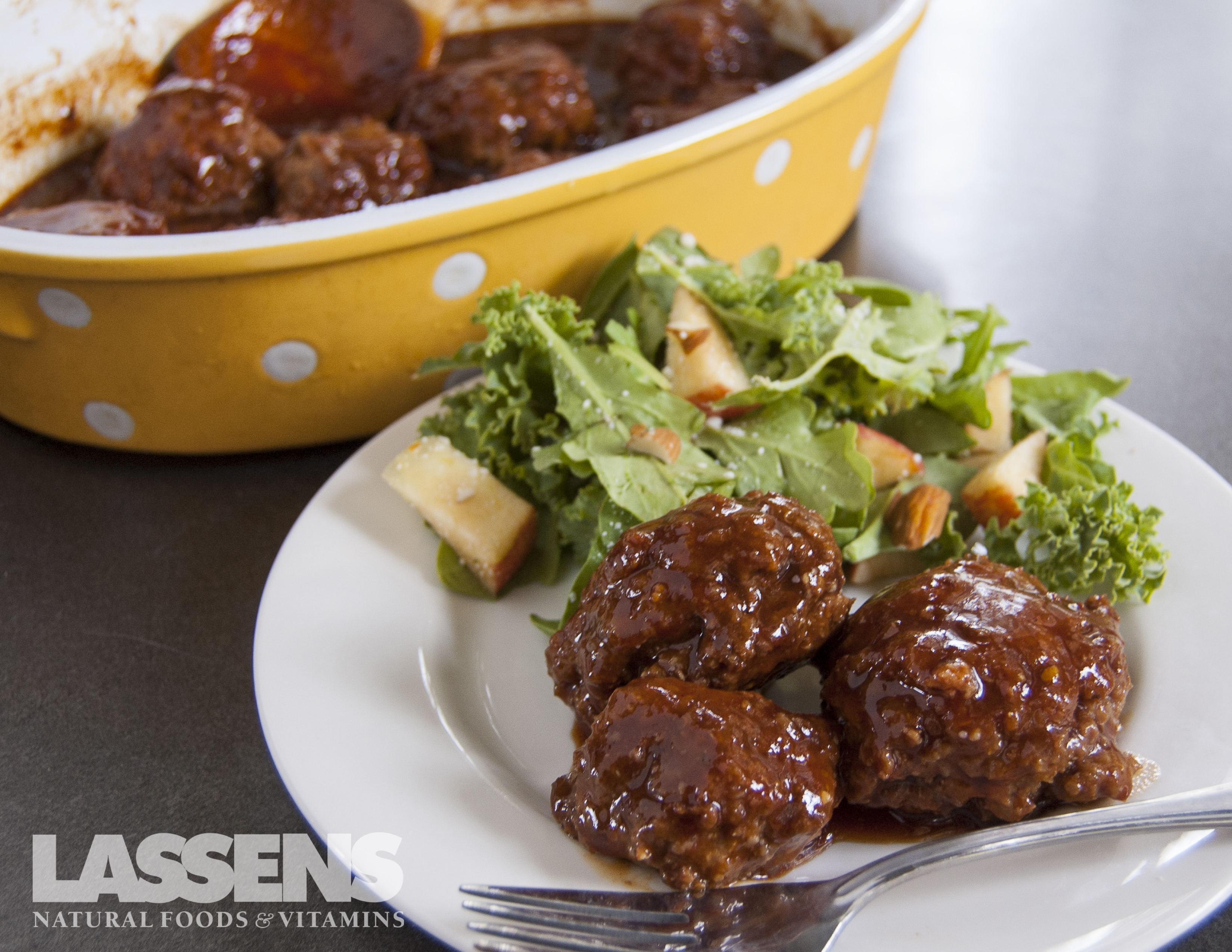 One of my very best friends, Melissa, introduced me to these meatballs. Since I don't eat grains I decided to change them up a little bit, and I was really pleased with how they turned out — even though they didn't have oats!
We are big on making freezer meals, but did learn that these don't seem to hold together week after being made up then frozen again. If you find a way to make them stick, post-freezer, please let me know! Otherwise, you've been warned 😉
These meatballs can be used several ways, but regardless they're tasty! You can make mini meatballs and they are a great appetizer served on a toothpick. Or you can make them full size and they can be served over a variety of starches or grains.
I paired this with the Gala Apple & Kale Salad and it was a hit! You can also pair it with:
Kale & Roasted Golden Beet Salad
Quinoa & Arugula Salad
Gourmet Asparagus
Hope you enjoy this delicious meal as much as we do!
Love,
Lassen's
Preheat oven to 350 degrees.

In a small pot, mix together the ingredients for the sauce.

Place in the oven and cook for 15 minutes. Flip the meatballs, and cook for an additional 15.

Serve hot with the sauce drizzled on them over rice, quinoa, potatoes, or by themselves.
Pair these meatballs with our Gala Apple & Kale Salad recipe for a delicious, and super easy, meal!