One Pan Salmon Roasted Asparagus
Written by Denae with recipe from Salty Girl Seafood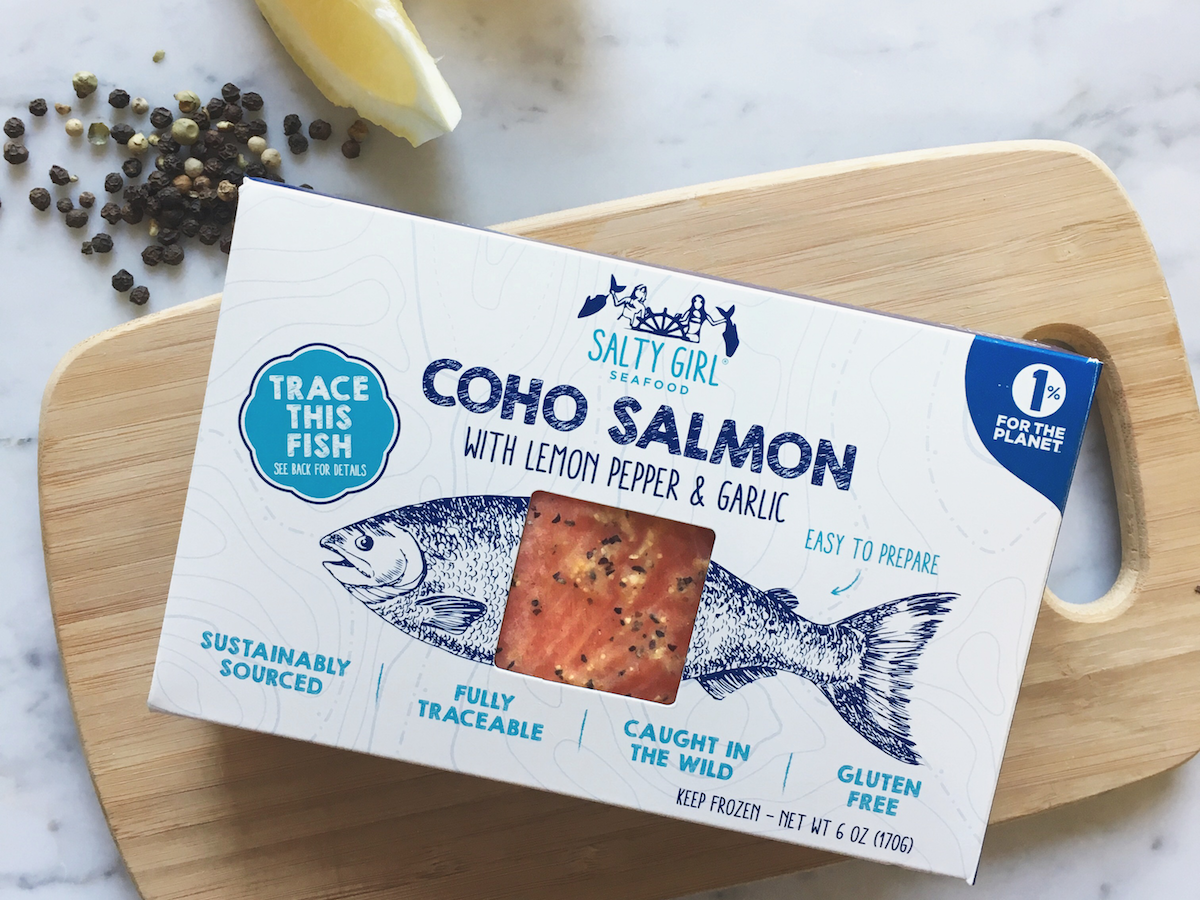 Dedicated to bringing healthier ingredients to your dinner table, Salty Girl Seafood is a company that wants to benefit it's customer with easy and healthy food. With a high sustainability standard, they rigorously evaluate the whole process of their product in order to ensure everything they do is environmentally responsible. When you eat a Salty Girl Seafood product, you know you're eating the right fish. Click here to learn more about this amazing product!

Cut bottom 1/3 off of asparagus. Place on cooking sheet.

Drizzle olive oil on asparagus, add a pinch of salt and pepper.

Place Salty Girl Seafood salmon on top of asparagus.

Bake for 8-10 minutes, until salmon flakes easily with fork.