Hang on as Long as You Can!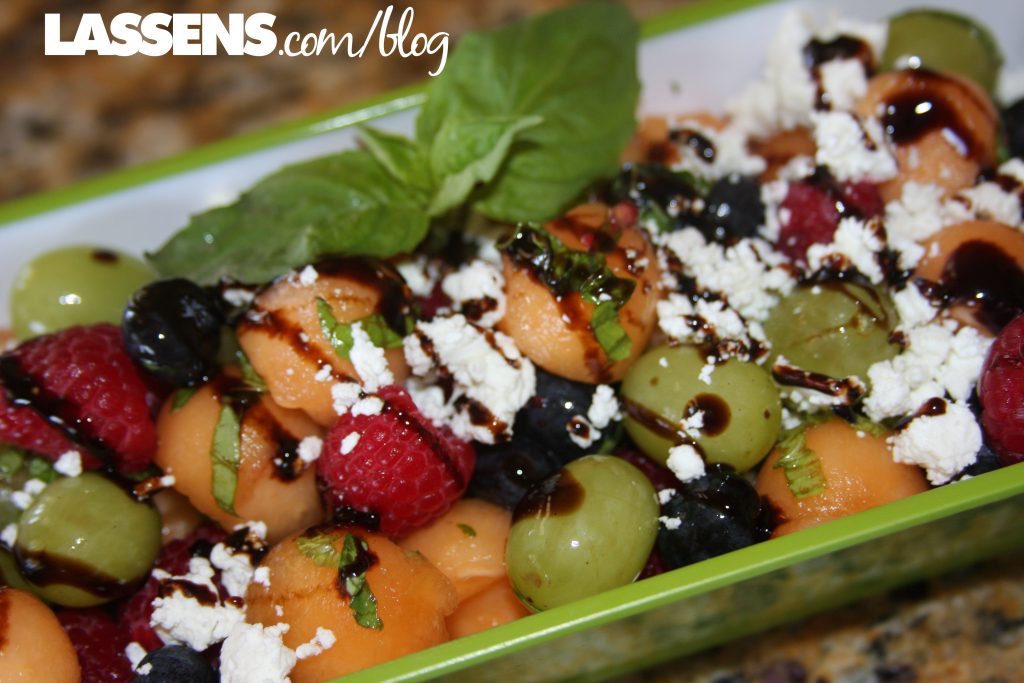 We have mostly sent our kids back to school — my college girl goes next week — but since the warm weather still continues, I want to hang on to it as long as possible! Today I kept the taste of summer alive with this amazing sweet fruit salad. Yum!
Cantaloupe Feta Salad
You'll Need:
1 medium organic cantaloupe, cubed or use a melon baller
1 cup organic green grapes
4 oz organic raspberries
4 oz organic blueberries
3 TBSP crumbled feta or goat cheese
3 large organic basil leaves, slivered, plus a sprig for garnish
Balsamic Vinegar reduction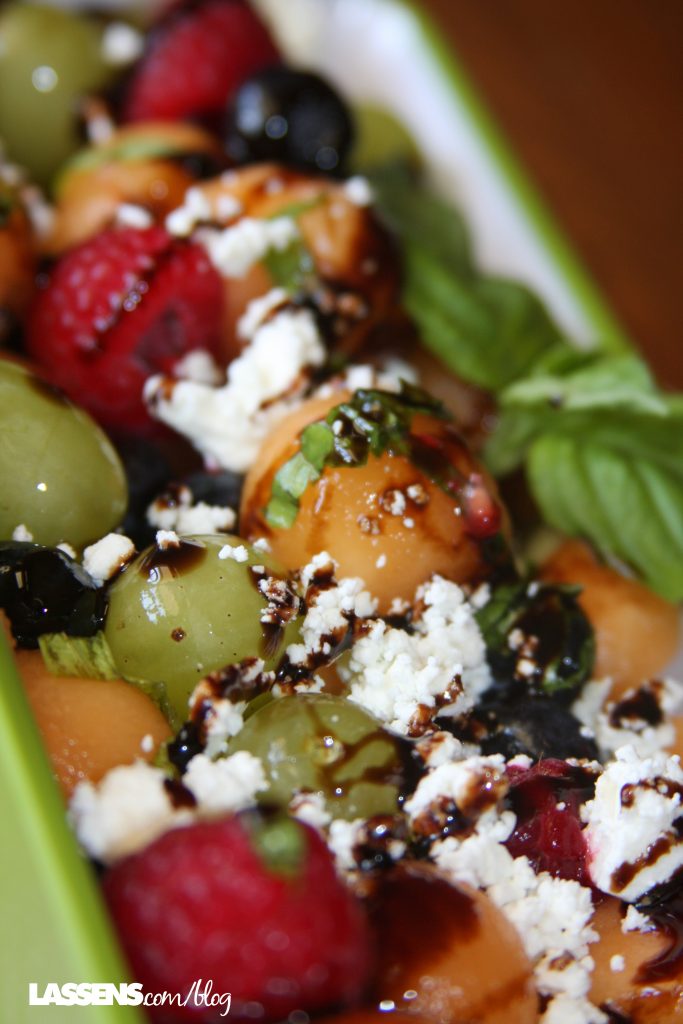 Instructions:
Toss the fruit and basil slivers in a medium bowl
Sprinkle the cheese crumbles on top
Drizzle with balsamic vinegar
Garnish with a small basil sprig
Serve immediately
Don't say goodbye to summer quite yet!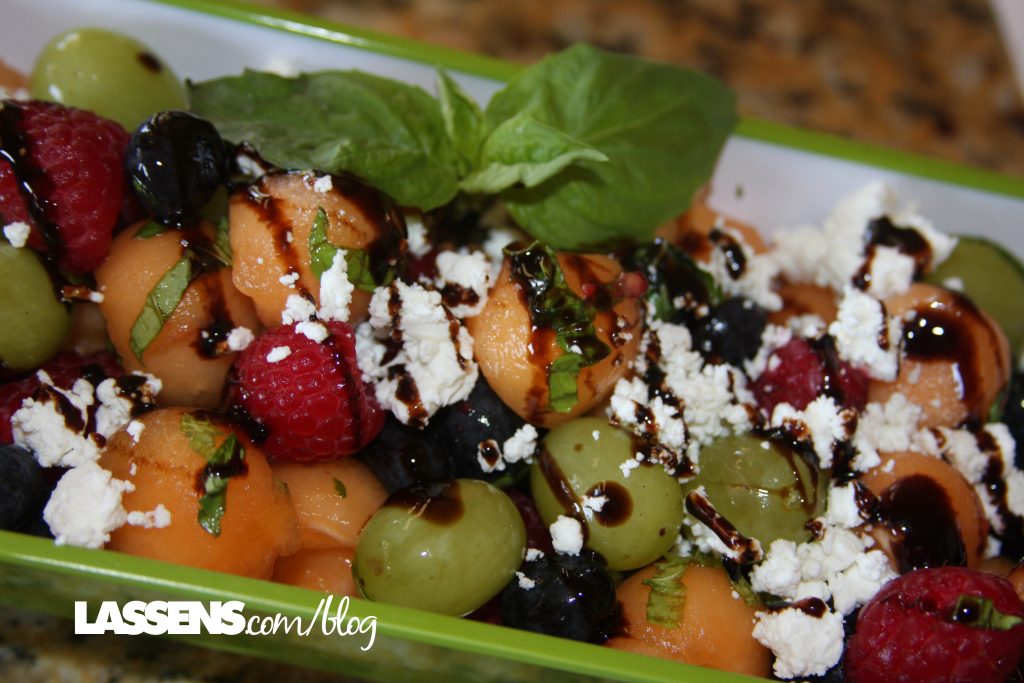 Love,
Lassen's