Caprese Grilled Filet Mignon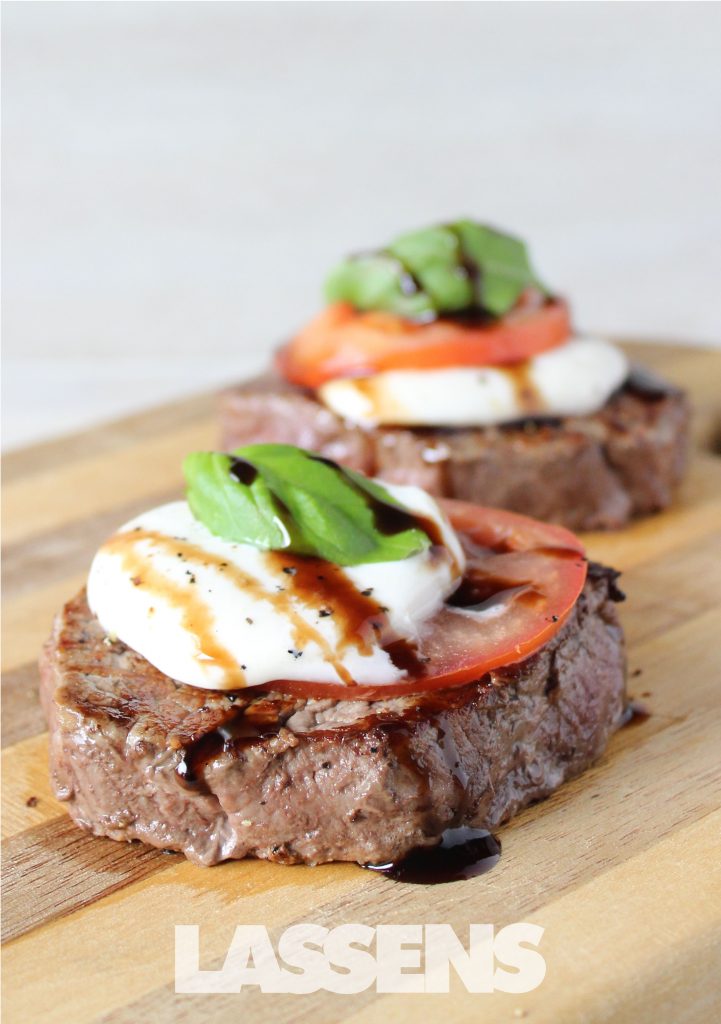 Filet Mignon is quite a fancy dish, but did you know it could be so easy to cook? This recipe doesn't even have to be limited to an entree, you can cut the filet in to smaller pieces and make little appetizer caprese medallions. We hope you enjoy this delicious recipe no matter the occasion!
Love,
Lassens

Season filets with salt and pepper and lightly brush with olive oil

Heat grill to high. Place steaks on grill, reduce heat to medium. Cover and cook for 5 minutes. Flip and cook for an additional 5 minutes.

Reduce to low, top with one tomato slice, one basil leaf, one slice mozzarella, another basil leaf, and another slice of tomato. Close the cover and grill for another 3-5 minutes or to desired doneness.