These are some of our Anniversary Celebration Sponsors!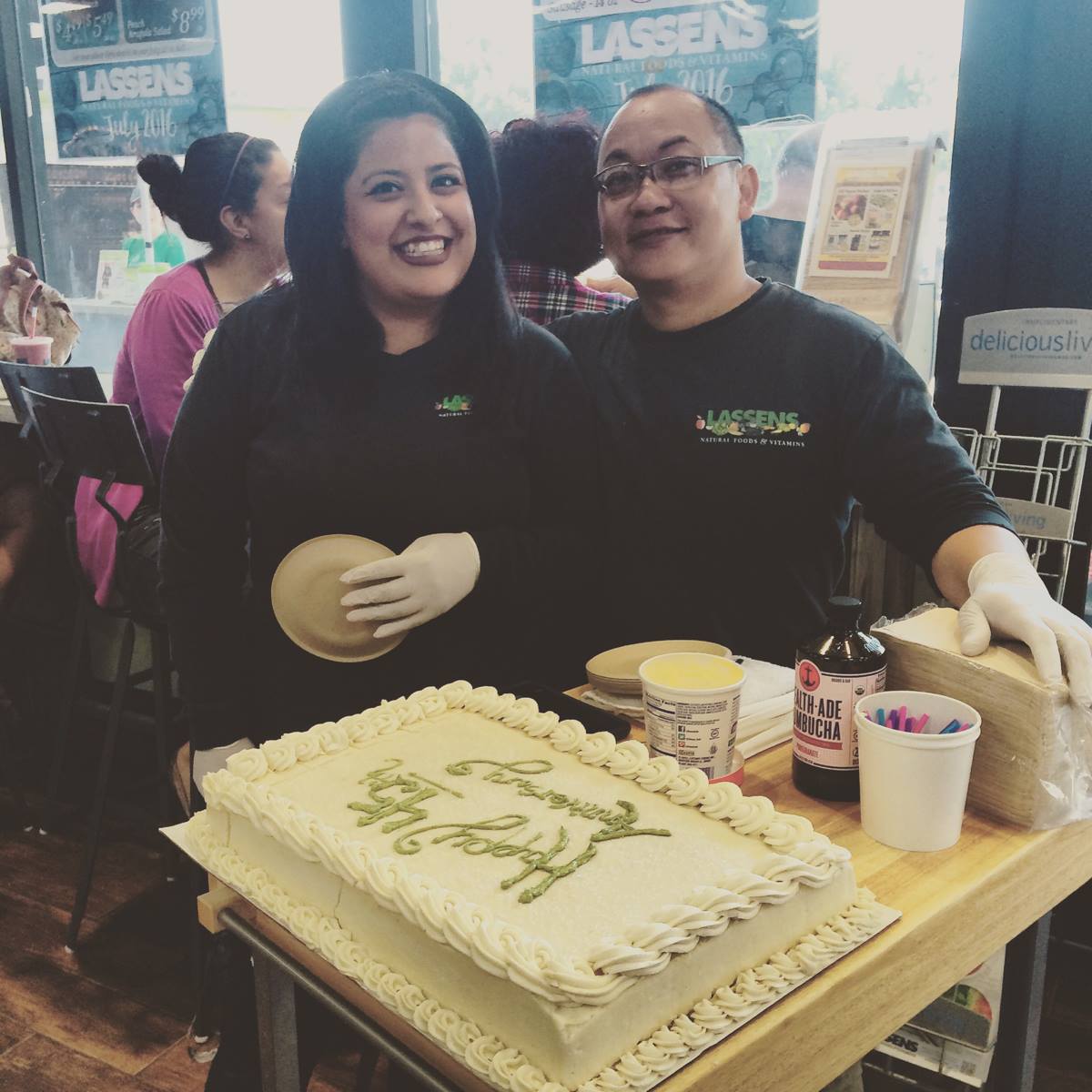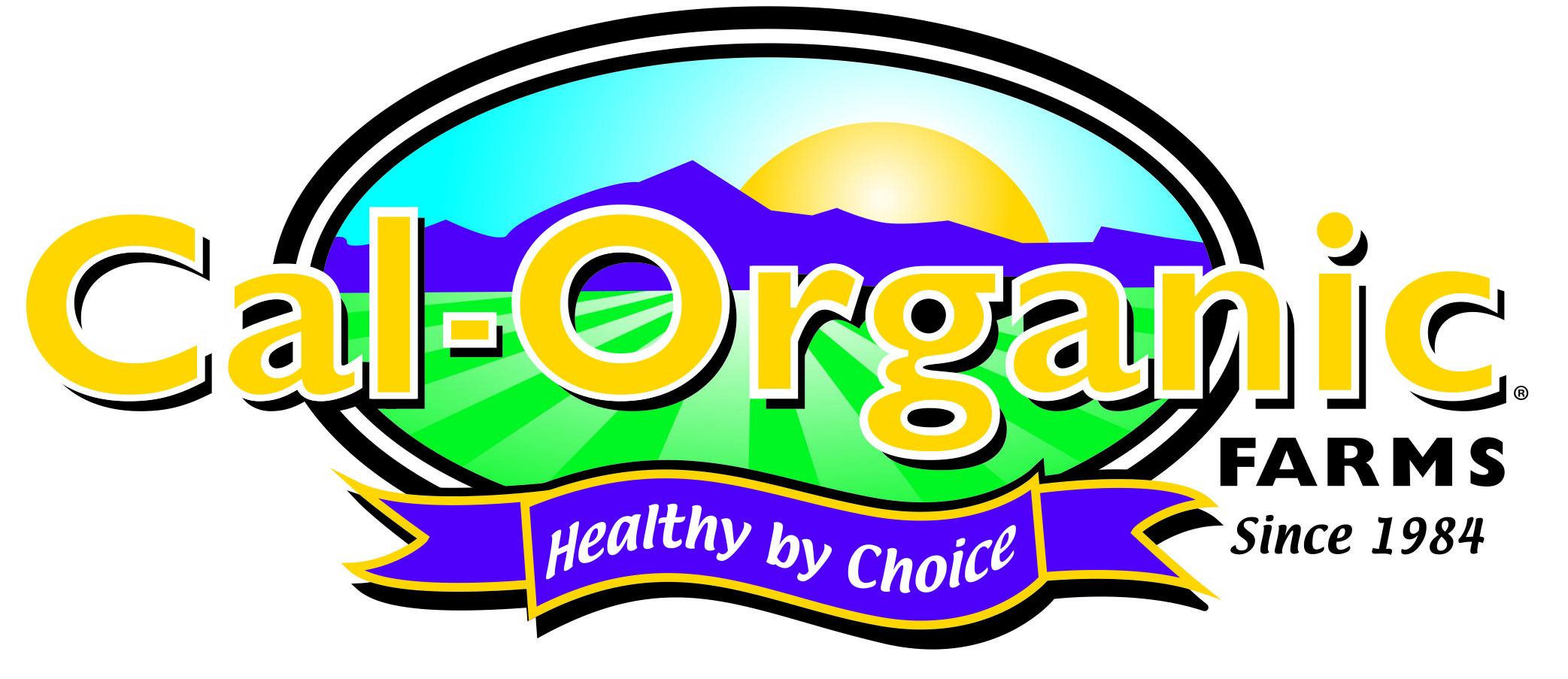 CAL-ORGANICS
Starting with a quarter acre of lettuce back in 1984 and an idea of doing things differently, Danny Duncan formed Cal-Organic Farms. More than three decades later, we have taken the business to include approximately 60 different year-round and seasonal vegetable and fruit items. Today the business has grown to thousands of certified organic acres. It still remains family owned and operated, while promoting family values and integrity every day. Cal-Organic works hard to prove personal service and to find solutions for all of our customers' needs. Our goal is to constantly advance the technology of organic agriculture to the highest levels and to provide you with finest quality organic produce all year-round. Our headquarters are located in Lamont, California at the southern most end of the pristine San Joaquin Valley, 15 miles southeast of the city of Bakersfield. The San Joaquin Valley is known as one of the world's premier agricultural growing regions. The bounty of sun and good weather in Lamont allows us to continue the tradition of quality that we are known for. We also farm in some of the most beautiful and richest soils outside of the Southern San Joaquin Valley, enabling us to provide you with year-round supplies. These areas include the Tehachapi, Cuyama, Coachella, Antelope and Imperial Valleys. Cal-Organic has been dedicated to organic farming and maintaining a balance with nature for over 30 years. As one of the select organic farms in California's Southern San Joaquin Valley, we are very proud of our rich organic farming heritage.

COUNTRY LIFE
Our Commitments
It's important to us that you know we stand behind what we say. But we don't want you to just take our word for it. Our certifications come from the most trusted experts in their respective fields.
We believe good business means building a better and healthier world. Our mission is to be the leading natural products company in the USA, admired for the quality of our products, the service to our customers, our respect for the environment and commitment to our values. We've achieved B Corporation certification thanks to our rigorous standards of social and environmental performance, accountability, and transparency. This means we've been recognized as a purpose-driven company that uses the power of markets to make the world a better place. As a B Corp we share our commitment to integrity, the founding principle of our company. B Corp certification gives us the metrics to continually improve on our goal. Joining the B Corp community offers a natural expression of our identity as a company that believes in complete transparency.
YES, Certified Gluten-Free.
If you're one of the millions of Americans that follow a gluten-free diet, or one of the 2 million having gluten-free be a requirement due to celiac disease, Country Life wants you to know we recognize that being gluten-free is an important issue to many of you. To show that we share your beliefs and concerns, we've ensured 100% of our products are gluten-free, certified by the Gluten-Free Certification Organization (GFCO), a program of the Gluten Intolerance Group. In fact, we are the first supplement company in the United States to be certified as 100% gluten-free. Our entire manufacturing facility is also certified gluten-free. Our products contain no more than 10 parts per million of gluten, which is currently half of the 20 ppm standard the FDA requires for a product to be labeled gluten-free. As most processed gluten-free products or foods are not enriched or fortified with vitamins and minerals, your gluten-free diet may be low in important nutrients. We at Country Life recommend these top 5 gluten-free supplements for any gluten-free lifestyle.
YES, Certified Vegan/Vegetarian.
While 7 million Americans have made the choice to adhere to a vegetarian diet, over 22 million more of you have implemented vegetarian practices into their diet as well. We want to make it easier for you to adhere to your vegan and vegetarian practices, not just in the foods you eat, but also in the supplements you choose. We are proud to offer over 200 vegan products and nearly 400 vegetarian products. All of our vegan and vegetarian products are certified by the American Vegetarian Association. These products are marked "YES Vegan" or "YES Vegetarian" on the side of our labels.
YES, USDA Certified Organic Manufacturer.
Country Life is a proud supporter of the organic movement and has been certified as an organic manufacturer by the US Department of Agriculture. Look for the USDA logo and you'll see several product lines within the Country Life family showcase our passion for all things organic, from our Realfood Organics® Aloes to our BioChem® organic whey protein.
NO, GMO.
We at Country Life are committed to providing products that are non-GMO (not genetically modified). Within each category, we already have several non-GMO options. These products are marked "NO GMOs" on the side of our labels. For the rest of our line, we are currently undergoing the process of reviewing every product we offer. Due to the fact we offer you over 600 products, with each containing as many as 30 ingredients to check, this intensive and comprehensive review is a very large undertaking. We are looking to complete our review within the next several years. Additionally, Country Life has been working with the Non-GMO Project for several years to define the standards for supplements industry, and you will find the butterfly logo on the reviewed and approved products.
YES, Certified Kosher.
Another of Country Life's commitments is to those who live kosher. If you're one of 10 million Americans who live kosher, you'll recognize the iconic Kosher Symbol from KOF-K, an internationally recognized kosher supervisory network, on many of our products. These products are marked "YES Kosher Parve" or "YES Kosher Dairy" on the side of our labels.
YES, Certified Good Manufacturing Practices.
Country Life is not just a name placed on someone else's products. We manufacture 97% of our products and are happy to say that our manufacturing and production facility in Hauppauge, New York, is a NSF-GMP (Good Manufacturing Practices) registered facility—one of the largest supplement companies certified by NSF. Even when we have to use a contractor to craft a highly specialized product for use, we conduct a full investigation of their manufacturing facilities to ensure they continue Country Life's high quality standards. All of our suppliers are also required to have high standards of GMP which are verified by frequent audits by our internal specialized teams. This means that when you choose any of the over 600 products we offer, you can feel confident that tight quality controls are in place so you get the product value you deserve. You have our word and the word of our certifiers that we are all we say we are. Experience our quality today and every day.
YES, Sustainable Manufacturing.
We at Country Life are committed to helping people and the earth we all live on. We use 100% recycled paperboard for all our packaging boxes, and 100% recycled paper for our promotional materials certified by the FSC, an independent, nonprofit organization that sets the standards for environmental protection. Country Life uses electricity from the national power grid, just like you do, but we purchase green power in the form of renewable energy credits (RECs) to offset our electricity use and reduce our carbon emissions. Our purchase of 100% wind power RECs (from Renewable Choice Energy) provides financial assistance to wind farms and helps to grow domestic green power production.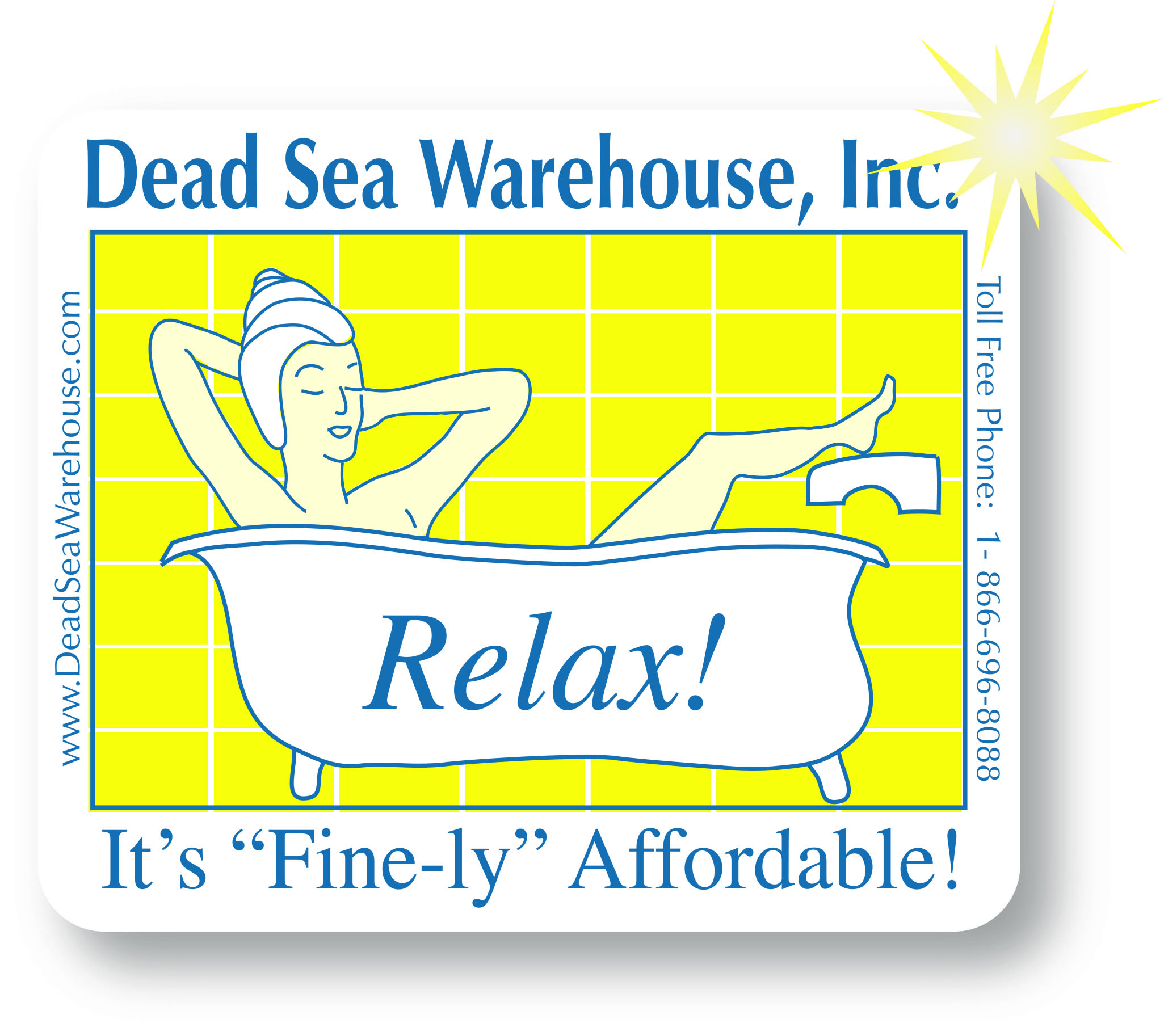 DEAD SEA WAREHOUSE
In the year 2001, while working in the herb section of my local health food store, I became aware of the multitude of properties inherent in mineral-rich products from the Dead Sea. At the same time, I learned that one of my nephews had been using the Dead Sea bath salts to manage a throbbing pain he continued to experience in a leg he had severely injured in a car accident.
Intrigued, I asked my husband to try the Dead Sea Bath Salts on his painful fingers. Lo and behold, he would, after a 10-minute soak, regain pain-free use of his hands for up to 4 hours after!
Always having suffered from just plain dry, itchy skin, I then decided to test the Dead Sea Bath Salts for their skin-softening ability. The results were amazing! My skin felt silky smooth and totally itch free! No body lotion needed!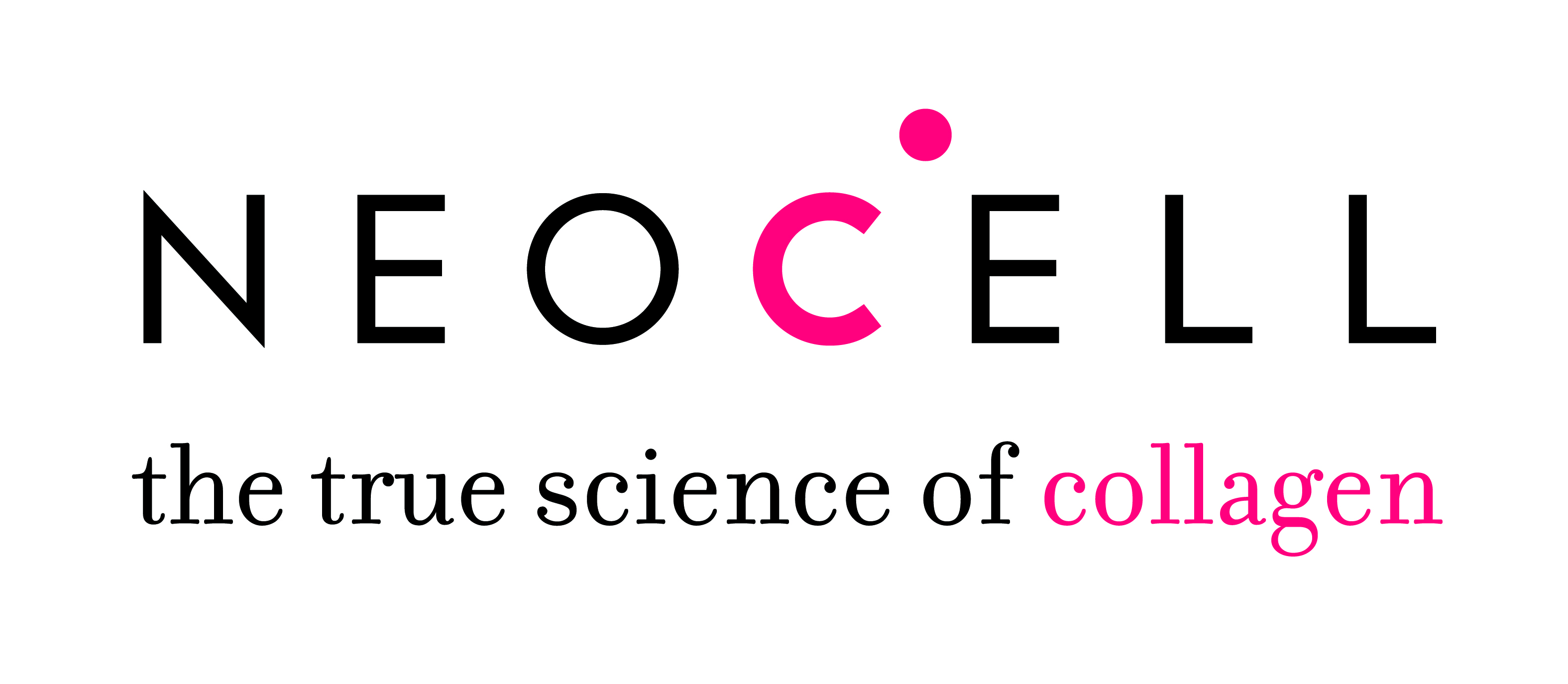 NEOCELL
NeoCell is a natural product company based in Irvine, California, with a number of products designed to promote health, beauty and wellness.
The company was established in 1998 by Al Quadri after he suffered a heart attack and underwent a triple bypass surgery. Quadri's recovery was slow and he suffered atrophy in his muscles, a sore chest and a loss of overall vitality. He added collagen to his recovery regimen on the theory that the structural protein plays a key role in fortifying and reconstructing depleted muscle and restoring connective tissue. Within a few weeks his health had improved dramatically. After his recovery, Quadri set out to understand how collagen had stimulated his own regenerative systems and helped him during his recovery. His research became his life's work and he founded NeoCell with the goal of creating and promoting collagen products that could help others the same way that they helped him.
NeoCell's manufacturing plant is a Natural Products Association GMP certified facility. This certification is awarded to companies that meet a high level of compliance to industry standards as verified through comprehensive third-party inspections of facilities and GMP-related documentation.
NeoCell products are packaged in post-consumer recycled (PCR) plastic bottles. In 2012, the company received an award from the Responsible Packaging Project for its switch to 100% PCR plastic, which generates fewer greenhouse gases, reduces reliance on petrochemicals, and keeps plastic out of landfills and oceans.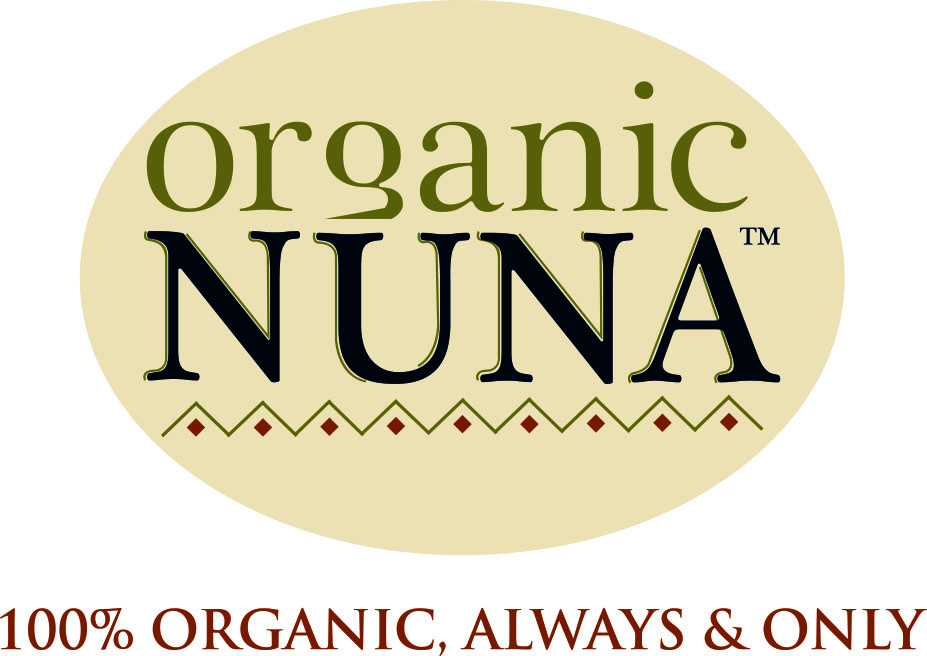 ORGANIC NUNA
Taste: Our simple, high quality ingredients and balance of flavors come together in what we believe to be the best tasting deli meat and cheese. We value the taste that is sourced from the quality of raw ingredients and our grass fed ground beef and steak reflects the quality of its local territory.
Animal Welfare: We believe in providing the land and animals we manage with the best possible facilities to source the very optimum quality products. Our animals are treated humanely, have more roaming space than the industry standard and are fed the diet nature intended for them.
Environmental Impact: Our animals have free range access to outdoor areas that provide natural sunlight and fresh air. The practice of grass fed diet besides space to roam is optimal for our environment since the grass absorbs the toxins that are produced through animal waste.
Organic Commitment: All of our feed and land are Organic Certified, this provision ensures the optimal quality for the land and animals we raise and in turn impacts the safety and nutrition of the product we provide for our customers.
Health Benefits: Free of antibiotics, common growth hormones and GMO, our products also omit potentially dangerous additives and mystery ingredients to bring consumers a clean, wholesome variety. Rich and healthy diet for our animals specially grass fed cows allow us to obtain higher level beta carotene, omega 3's and Vitamin E.
Domestic Source: Sustainability, environmental impact and food safety are optimized when animal products are sourced domestically and can be traced to their origins. All of our cows and poultry are born and raised in the USA. Every product consumed can be sourced to optimum in quality of land used, feed given and humane treatment.
https://www.nunanatural.com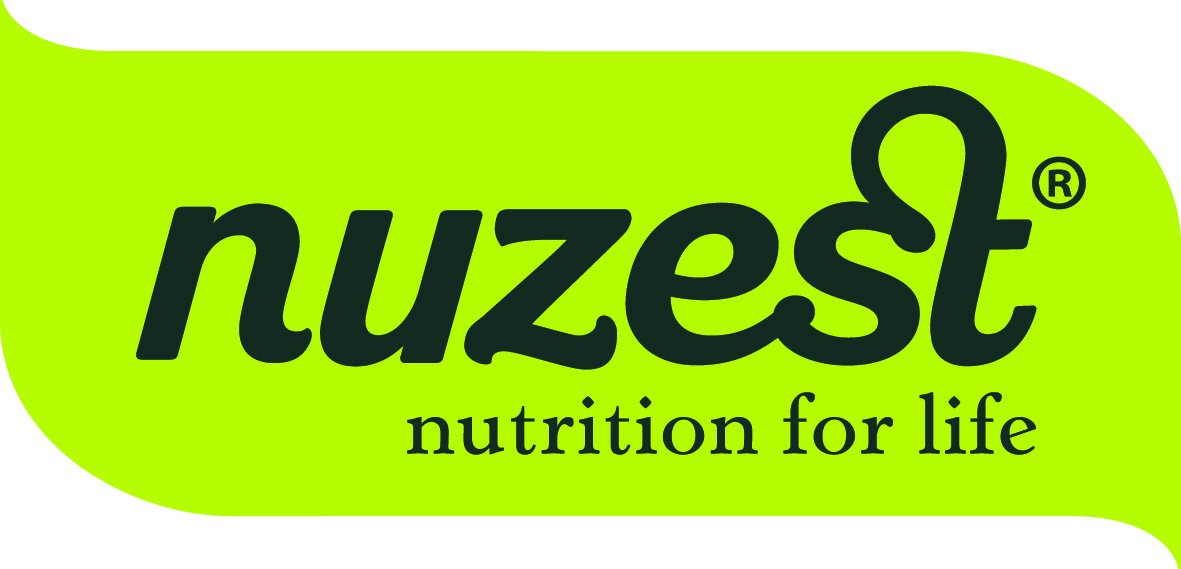 NUZEST
At Nuzest we believe in making good nutrition easy for everyone. We only use top quality, responsibly-sourced ingredients. In fact, we like to think that we make the kind of choices you'd make for yourself.
Knowledge about human nutrition is constantly evolving, so coming up with an effective formulation once and letting it run just isn't good enough. We challenge ourselves to continually improve our supplements so that we produce outstanding nutritional products – time after time.
We like to keep things real, so our products are based on real foods that are rich in nutrients and essential vitamins and minerals. Once sourced, these ingredients are carefully handled to retain all of their goodness. You can relax knowing that every batch of Good Green Stuff and Clean Lean Protein is independently tested before it gets to you.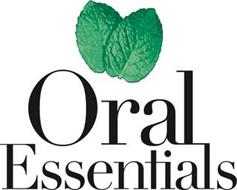 ORAL ESSENTIALS
Finally an alternative….
The Goal of Oral Essentials is to produce and distribute a revolutionary line of oral hygiene products for daily use that combine natural ingredients & ingredients with evidence based benefits to create a long-term solution for oral & whole body health. It was created in leu of a gaping hole in the industry's available products, and is presented as a new and innovative solution for a forward-thinking generation of consumers who seek out companies that care.
"None of the Junk – Just the Essentials!"
Oral Essentials has, through a lot of patience and hard work maintained a track record we are proud of, producing an ethical product in small batches here in California, to help boost your oral care, or local economy and hopefully, the world at large!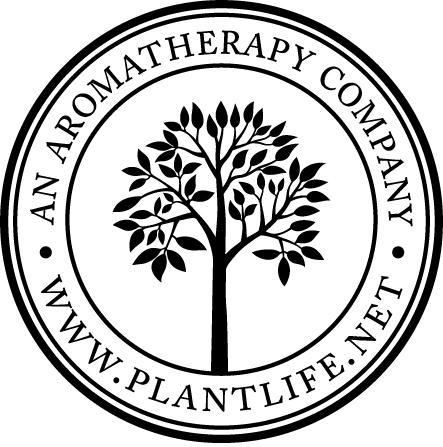 PLANTLIFE MISSION AND VISION
Mission
Plantlife's mission is to consistently create all-natural body care products using the freshest organic herbs and 100% pure essential oils. Each of our aromatherapy creations is prepared with the intent of enriching our lives as well as our environment.
Customer Satisfaction is Important to Us
Our commitment to you begins from the moment you place your order with us. When you use Plantlife products, you can be assured of quality and value in natural body care. If for any reason you are not completely satisfied with any of our products simply return them to us for a prompt, courteous replacement, exchange or refund. If for many reasons you enjoy our products please call, write or email us and let us know. We would love to hear from you!
About Plantlife Natural Body Care
Plantlife Natural Body Care products are the perfect blend of science and nature, using "old world" formulas combined with the timeless sciences of herbology and aromatherapy. Plantlife's mission is to consistently create all-natural body care products that are good for you, using the purest ingredients such as fresh herbs and 100% pure essential oils. Each of our therapeutic blends and aromatherapy creations is prepared with the intent of enriching our lives as well as our environment.
Quick Facts About Plantlife
Manufacturing 100% natural products since 1994 (we were being green and natural way before it was cool!)
Always been Eco-conscience in all aspects of manufacturing and products
Everything natural, nothing synthetic with your health and wellness in mind
Chemical free – No SLS, no parabens (preservatives), no phthalates, no artificial colors or fragrances, no dyes or synthetics
Products enhance and help one's body/skin versus tear down or harm
Manufactured in small batches to ensure product quality and freshness
Product lines are vegan (except lip balms) and gluten free
Cruelty free – no animal testing
Made in the USA
https://www.plantlife.net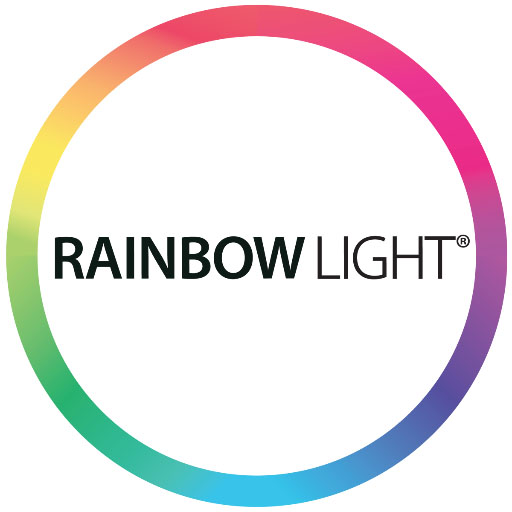 RAINBOW LIGHT
Rainbow Light Mission and Core Business Principles
For over 30 years, Rainbow Light has been dedicated to creating natural, food-based supplements that make a difference in the health and well-being of our customers, while promoting sustainable practices for planetary health and contributing to the fight against global malnutrition.
Our mission is to be the performance leader in building a stronger state of health for our customers, natural trade partners, global community and planet. Four core principles drive our business:
Formulas for Transformational Wellness
Natural Products Leadership
High-Impact Global Aid
Sustainability & Environmental Stewardship
Innovation and Industry Leadership
Rainbow Light is synonymous with natural health and nutrition. Our reputation as the #1 Most Trusted Natural Vitamin Brand† is the result of consistent innovation that began when we created the food-based natural vitamin category and continues to this day.
We continue our natural products leadership with innovative formulas that include clinically researched ingredients, always safety and purity tested in our production facility in Sunrise, Florida. These products are formulated based on the latest nutritional science to ensure appropriate potencies and optimal combinations for absorption, utility and effectiveness.
As new scientific research sheds light on key ingredients, our product offering evolves. Year after year, Rainbow Light introduces fresh new choices of effective nutritional products for every age, life stage, and health concern.
† Independent Study, Wiest & Co., 2014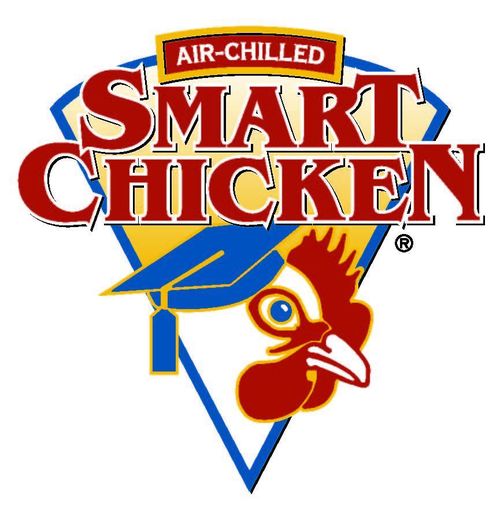 SMART CHICKEN
Every chicken is fed a wholesome diet that meets the species' unique dietary requirements. Feeds are studied carefully by in-house poultry nutritionists who continually evaluate ingredients such as corn and soybean meal, natural limestone and phosphates, salts, vitamins, and mineral supplements. Our chickens are never fed antibiotics, growth stimulants, animal by-products, or hormones (which have been illegal in poultry production since the 1950s).
Organic Smart Chicken vs. Smart Chicken
Organic Smart Chickens are certified organic in accordance with the standards of the National Organic Program. As part of that certification, our certified organic chickens are fed a certified organic, certified non-GMO diet. The inability to source sufficient certified organic, certified non-GMO grains limits the number of certified organic chickens that Smart Chicken growers can raise.
Smart Chicken is committed to sustainable, humane practices that reduce stress on animals and provide better working conditions for employees. All of our chickens are cage-free, with plenty of space to roam, perch, dust bathe, and participate in other natural social behaviors. Our certified organic chickens are also free-range, which means they have access to outdoor pastures. In addition to contributing to a higher-quality product for consumers and their families, humane handling practices are simply the right thing to do.
https://www.smartchicken.com/Default.aspx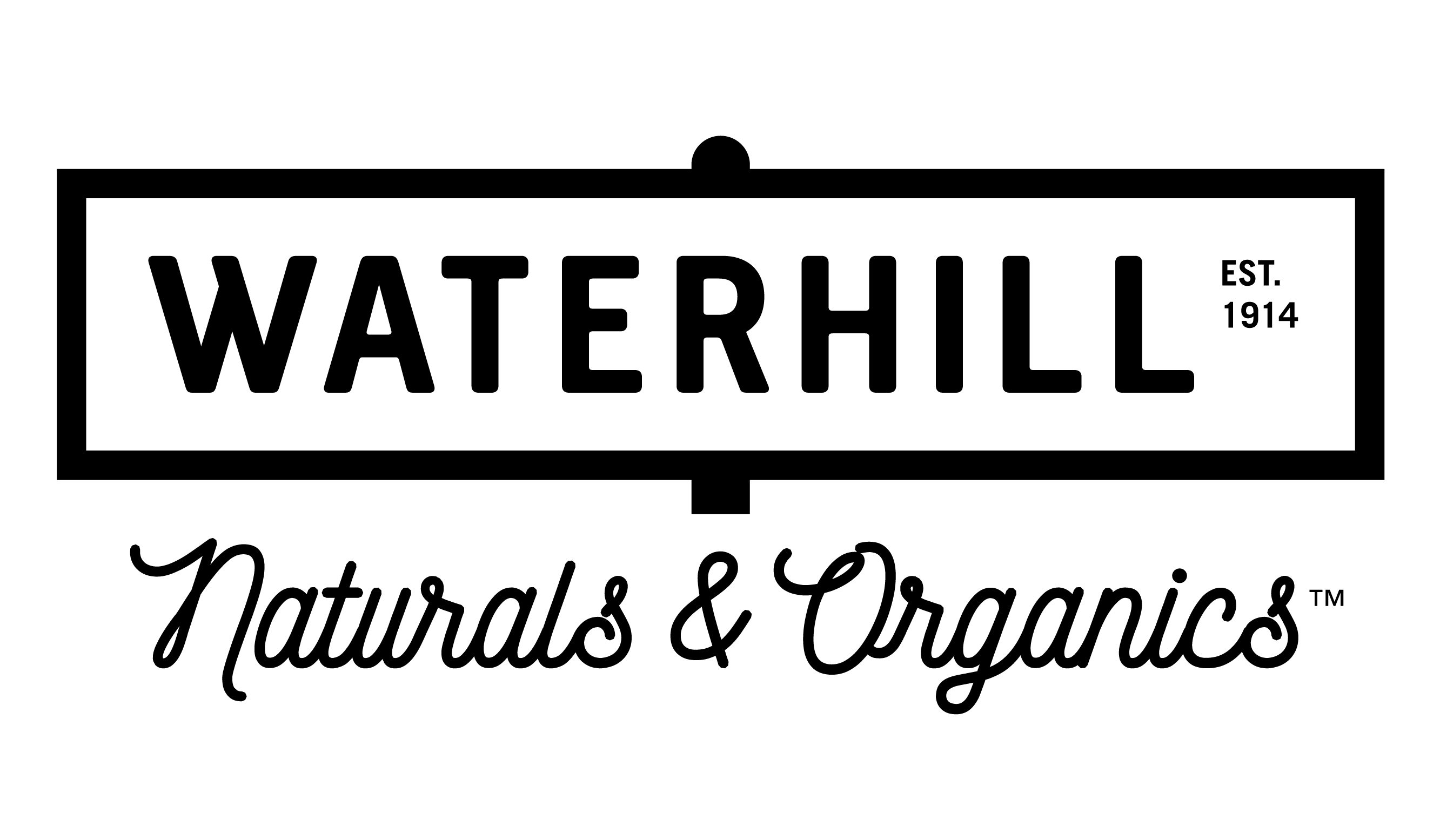 WATERHILL NATURALS & ORGANICS
OUR GOODNESS GOES BACK TO
THE TURN OF THE CENTURY.
WE'RE TALKING TWO TURNS AGO.
HOW IT ALL STARTED
The year was 1913. Jean Demakes had just emigrated from Greece to join her husband Thomas in the United States. And the foundation for a family business was inspired by four little words:
"I can do better."
That's what Jean said to her husband after he brought home the "best Greek sausage in Boston." She knew she could do better, and when Thomas gladly accepted her challenge, a far better sausage is exactly what Jean made.
It was so good, in fact, they began selling it to nearby stores. And over time, their four sons helped them grow sales, expand their product line and give back to their community.
Four generations have passed and we still own and operate our family business in Lynn, Massachusetts. More importantly, doing better is still the foundation of everything we do.
It's what inspires us to always take the time to do things right. To never cut corners for the sake of higher profits. And to build personal relationships with farmers so we know where our ingredients come from.
Food with such integrity isn't the easy way, it's the right way. The way we've been doing things for over 100 years.
WE GIVE BACK
Our commitment to giving back has been around since the very beginning. Thomas Demakes believed it was important to do more for those who have less – to share and give back, even if that meant giving away a Thanksgiving turkey to a family in need.
Yes, Thomas believed a dinner of vegetables, beans and no meat for his own family was a fair sacrifice. He was always one to lead by example and share his good fortune with others. And that tradition is still alive and well in how we do things today.
We will always embrace our responsibility to help others in our community, whether it means donating food to local pantries, charities and outreach programs or offering support to YMCAs, Girls Inc., boys' and girls' clubs and other organizations in our area.
After all, we have children. We know the importance of nurturing young minds and teaching the meaning of teamwork, developing friendships and imparting values that will last a lifetime.
Thanks to our Anniversary Sponsors!
Love,
Lassen's